As part of a series examining the first 100 days of the Biden presidency, Harvard Law Today asked Professor I. Glenn Cohen '03 and Carmel Shachar J.D./M.P.H. '10, faculty director and executive director, respectively, of the Petrie-Flom Center for Health Law Policy, Biotechnology, and Bioethics, to weigh in on the new administration's healthcare agenda and efforts to fight the pandemic, its accomplishments so far, and the challenges that lie ahead.
---
Harvard Law Today: What do you think of the Biden administration's announced agenda?
Glenn Cohen and Carmel Shachar: When it comes to health care, the Biden Administration's approach could be summarized as the Affordable Care Act 2.0. This is unsurprising considering President Biden's role in the Obama administration and that he has previously called the ACA the "crown jewel" of that presidential administration.
But unlike Obama, President Biden faces a severe pandemic that is stressing our health care system. A significant focus in the past 100 days has been to get as many COVID-19 vaccines distributed to Americans as possible. Some of his health care agenda, such as using $35 billion of the recent $2 trillion pandemic relief plan to offset health insurance costs for people buying plans on healthcare.gov, reflects a desire to capitalize on opportunities created during the pandemic upheaval to further his health care goals of expanding access to reasonably priced health care coverage.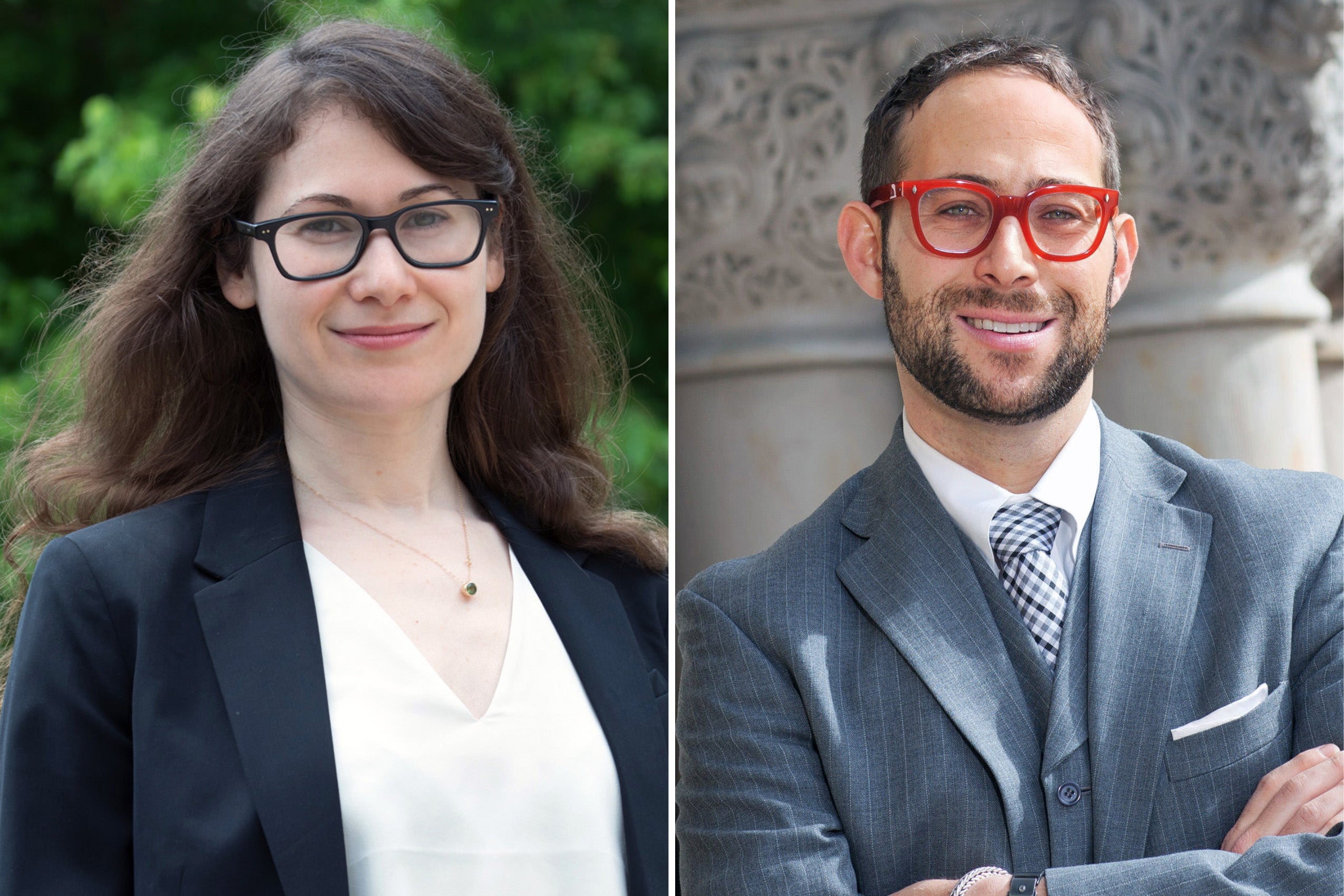 HLT: What have they done right so far?
Cohen and Shachar: The roll out of the COVID-19 vaccination campaign has overall gone very well, although some of the credit is due to state leadership. The United States will have administered 200 million COVID-19 shots since Biden first took office, which is a huge public health win. To be clear, there have been some "needs improvement" areas including access to minority communities, but again it is hard to know how much of this should be assigned to states rather than the federal government. That, coupled with extended access to affordable coverage for about 7-8 million Americans through increased funding in the American Rescue Plan, will have significantly improved our nation's health and access to health care. We are particularly eager to see if they are successful in coaxing holdout states to expand Medicaid.
HLT: What have they gotten wrong?
Cohen and Shachar: The most significant critique of the Biden Administration harkens back to the Democratic primaries: Is expanding the ACA the best path forward for health care or do we need more radical change in the form of Medicare/aid for All? Where you stand on that question will influence whether you think President Biden has "gotten things wrong" at this point.
Though much better than the Trump administration (including their commitment to the COVAX program for vaccine sharing), when it comes to improving vaccine access outside the U.S. the Biden administration has not been keeping up. After mounting pressure, there are reports that National Security Advisor Jake Sullivan has committed to providing India "sources of specific raw material urgently required for Indian manufacture of the Covishield vaccine" as well as "supplies of therapeutics, rapid diagnostic test kits, ventilators, and personal protective pquipment (PPE)," but given how far ahead the U.S. is and how many AstraZeneca vaccines we have stockpiled that we are unlikely to ever use, there is a sense that we could do much more. [After this interview was conducted, the Biden administration formally announced plans to share 60 million doses of the AstraZeneca vaccine, as well as additional assistance, with other nations, but the new plan has been criticized by some global health advocates as inadequate.]
HLT: What should they do going forward?
Cohen and Shachar: Reinforcing the ACA is a positive step in improving access to health care in this country. But the ACA does not address some fundamental challenges baked into the American health care system, like the pressures that contribute to significant growth in health care costs and spending each year. It will not be enough to give the ACA more financial firepower to reach the 29 million uninsured Americans — the Biden administration will have to come up with some creative solutions to longstanding health care challenges that aren't already found in the ACA.
When it comes to initiatives for so-called "vaccine passports" (we prefer "digital health passes" as a more accurate term), the federal government has thus far not wanted to touch the issue with a ten-foot pole. While we understand the reluctance to enter this emerging culture war directly, the federal government could do a lot to build the digital infrastructure enabling a single, unified, more cyber-secure platform that states and private entities could use for their own plans. That would be much better than a proliferation of many separate systems we are likely to see
HLT: What are the biggest challenges they face?
Cohen and Shachar: We are quickly reaching the point where everyone [in the U.S.] who wants a COVID-19 vaccine can or already has gotten one. But we are nowhere near herd immunity and we won't be able to reach it unless the Biden administration figures out how to get vaccine hesitant people to take the vaccine. It will take a lot of work to convert this population, and some careful balancing between public health needs and respecting individuals' autonomy.