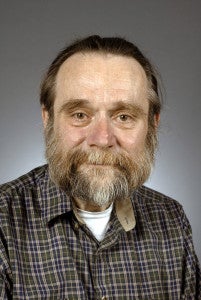 Charles Donahue, the Paul A. Freund Professor of Law, was selected to receive an honorary doctorate from the Université de Paris II: Panthéon-Assas. A member of the Harvard Law School faculty since 1978, Donahue specializes in property law and legal history.
In February of last year, Donahue published his 696-page investigation of medieval marriage practices and laws entitled "Law, Marriage, and Society in the Later Middle Ages: Arguments about Marriage in Five Courts." The culmination of many years of research, Donahue's book focuses on marriage litigation in the archiepiscopal court of York (1300-1500) and the Episcopal courts of Ely (1374-1381), Paris (1384-1387), Cambrai (1438-1453) and Brussels (1448-1459).
Donahue has held visiting appointments at Boston College School of Law and Cornell University School of Law, as well as at the London School of Economics and the Vrije Universiteit te Brussel. At Harvard, Donahue serves on the Committee on Medieval Studies of the Faculty of Arts and Sciences and on the University Committee on Religion. He is a past president of the American Society for Legal History, a life member of the American Law Institute and of the Medieval Academy of America, and a fellow of the Royal Historical Society (UK)
The Université de Paris II: Panthéon-Assas was established in 1970 after the all-encompassing University of Paris was divided into many smaller institutions. The Panthéon-Assas exists today as one of the pre-eminent state-run universities in Paris with a focus on law as well as economics.