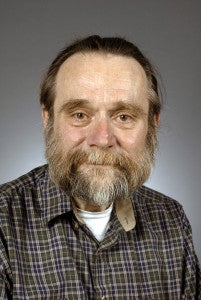 Charles Donahue, Jr., Paul A. Freund Professor of Law, was recently recognized by the Medieval Academy of America (MAA) for his notable contributions to medieval scholarship. He was elected a fellow by MAA members and inducted on March 24 at the MAA's annual meeting in St. Louis.
Donahue, who joined the HLS faculty in 1980, has held visiting appointments at Boston College School of Law and Cornell University School of Law, as well as at the London School of Economics and the Vrije Universiteit te Brussel. At Harvard, Donahue serves on the Committee on Medieval Studies of the Faculty of Arts and Science.
Said Dean Martha Minow: "Professor Donahue's body of groundbreaking, meticulously researched, and compellingly written work brings the medieval era to life and enlarges our understanding of medieval societies, relationships and legal systems. His election to this august society is a wonderful recognition of his place in the first rank of medieval historians, and we are delighted that the academy has recognized him with this terrific honor."
His most recent book, "Law, Marriage, and Society in the Later Middle Ages: Arguments about Marriage in Five Courts," explores a series of decisions by Pope Alexander III (1159-1181) that became the basis of marriage law in Western Europe for the next three centuries. A legal and social history, the book reveals not just evolving laws, but also how late medieval men and women sometimes manipulated each other and the courts.
The Medieval Academy of America's mission is to conduct, encourage, promote and support research, publication, and instruction in medieval records, literature, languages, arts, archaeology, history, philosophy, science, life, and all other aspects of medieval civilization through publications and research.