This article was originally published in the Harvard Gazette.
Deval Patrick, then governor of Massachusetts, was driving home to Milton when his younger daughter, who was watching the Marathon just a few blocks from the finish line, called to tell him about hearing explosions. Juliette Kayyem, Patrick's first undersecretary for homeland security, headed for the scene just after hearing about the bombing, thinking about ways she could help. Now, a decade later, Patrick '82 is co-director of the Center for Public Leadership and professor of the practice of public leadership at Harvard Kennedy School, and Kayyem '95, a nationally recognized homeland security and crisis management analyst who served in the Obama administration in the Department of Homeland Security, is the Belfer Senior Lecturer in International Security at HKS. Patrick and Kayyem recount the day and discuss what the bombing taught us about leading in a crisis. Interviews have been edited for clarity and length.
---
Gazette: Take me back to that day. When did you realize this was something quite serious?
Patrick: After my official duties at the finish line that morning, I had an unusually open calendar that day. I was in the car on the way home to Milton when I got the first call from our younger daughter, who was about three blocks away from the finish line. And she said, "I just heard a big boom, and everybody's running. What's going on?" I didn't know what was going on at that point. I just tried to reassure her and told her to stay out of the way.
The next call I got was from Kurt Schwartz, who was the head of the Massachusetts Emergency Management Agency, and with whom I'd worked a lot. He was down at the finish line in the medical tent when the first explosion happened, and then the second. He wasn't sure — none of us were at the outset — that they were bombs. Having worked through any number of emergencies with Kurt, I knew him to be utterly unflappable. But, on this occasion, the tone of his voice was just different. He said, "Governor, I don't know what's going on, but there are body parts all over the street and it's a mess. I think you better get down here."
So, I knew from the start that we had a major calamity on our hands. I did not know that we were dealing with a terrorist attack right away. One of the things that I remember most about that week is how little we knew and how many decisions we were having to make with imperfect or incomplete information.
Gazette: You, along with a small group of city and state officials, were a near-constant presence in the hours and days after the bombing, trying to keep the public updated. Even so, there were things you could not share and things you didn't know that you didn't know. How did you approach those sometimes-conflicting responsibilities?
Patrick: At the beginning, we knew very little. We knew that there were three people killed on site. We knew within several hours how many injuries there were, how many people had been evacuated to hospitals. Many of those folks had injuries from which, under other circumstances, they would have died. Real praise to the first responders and emergency management folks and all of the hospital folks. We were fortunate, if that's even the right word, that at the end of the race there is always a medical tent and many medical personnel, and ambulances.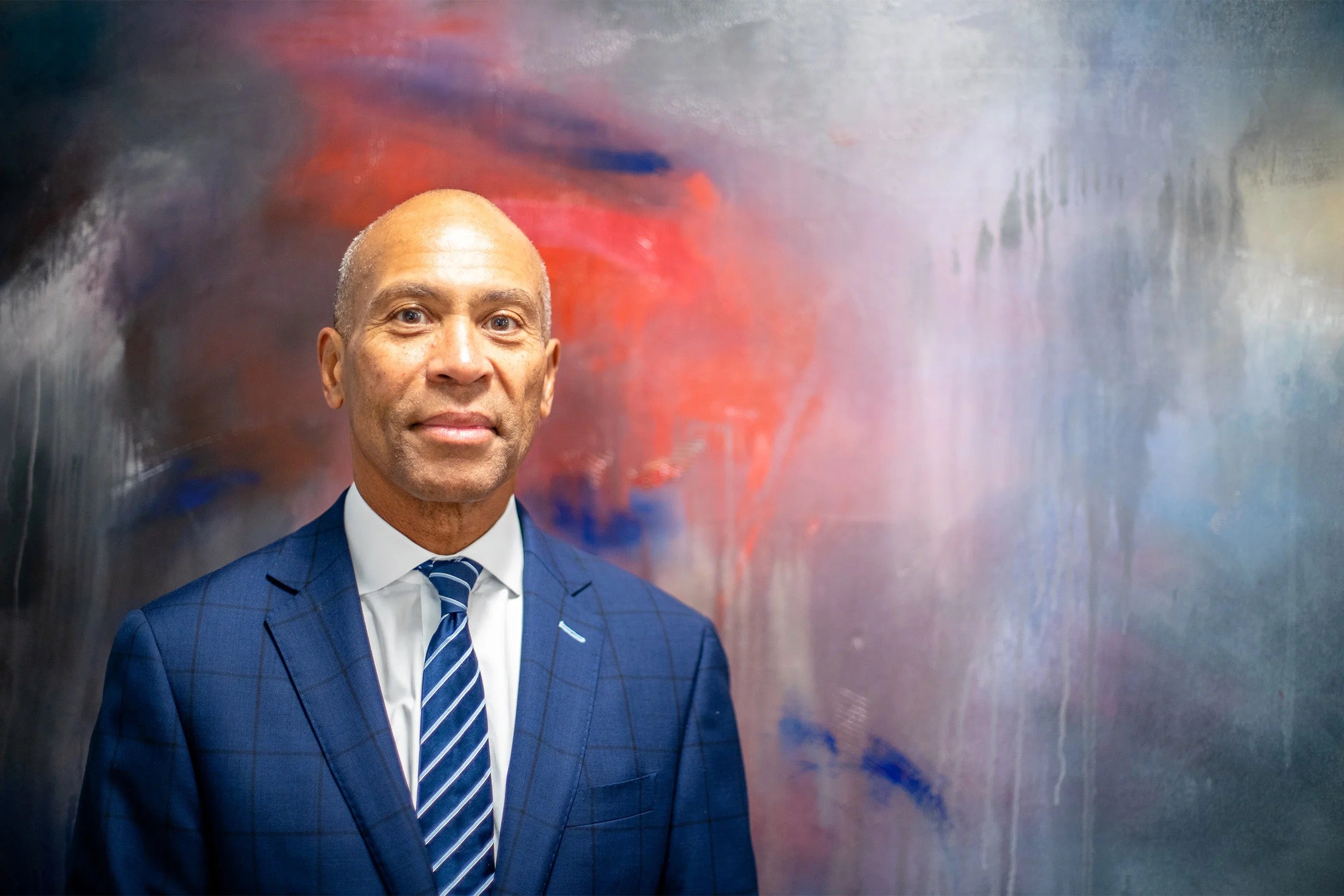 We were able to be more definitive about the numbers of injured and killed by the time of the second press conference. We sorted out who would be in charge of the criminal investigation, the recovery efforts, and ongoing security between the first and the second press avail. We didn't know that we were dealing with homemade bombs from pressure cookers until the next day, couldn't confirm that until later.
Probably one of the more sensitive decisions later that week was to release the photographs once these thousands of videos and photographs from security cameras and from viewers of the race had been sorted through. That decision came to me because I think there were reasonable differences of opinion among the law enforcement teams about whether and when to release them.
We tried to keep things highly factual and to stay away from speculation. There were lots and lots of rumors and speculation swirling around, and the reporters asked about them, so it was important to stay on a strictly factual path. It was important to me not to present myself as having all the answers, but that we were taking command of all aspects of the situation and were getting the answers we and the public needed, that we've got a capable team and that I trust that team so the public should as well. Having to go out and communicate even when we didn't have anything new to communicate was also important just so that reporters would have a chance to ask their questions.
The very first question I got at the very first press conference was from a fellow sitting on the floor who I'm told was [conservative media personality] Alex Jones, who asked, "Was this whole thing a staged government performance?" And I remember glaring at him. There was a lot I wanted to say. But I just said, "No. Next question."
Gazette: What did the Marathon bombing reveal about crisis/emergency management that we didn't know?
Kayyem: I think there's a couple things. One is, how do you measure success? Boston Strong gives this idea that it's our Irish stock, and we're just a tough city. I understand why we say those things and their meaning for a city that has been attacked. But I've come to believe that Boston Strong really was about our preparedness.
How do you measure success in a world in which you can't stop every bad thing from happening? One measure of success is when bad things didn't happen. Yes, three people tragically perished at the finish line, but a couple hundred who were taken to area hospitals with very traumatic injuries all survived. That's a relevant statistic. It could have been a lot worse.
A second thing I think a lot about because of my work with shootings and school shootings is the importance of family unification after a traumatic event. We've come to understand how important that is for families. While not the major story, I think about what that meant and how we bring them back together as a key component of the response.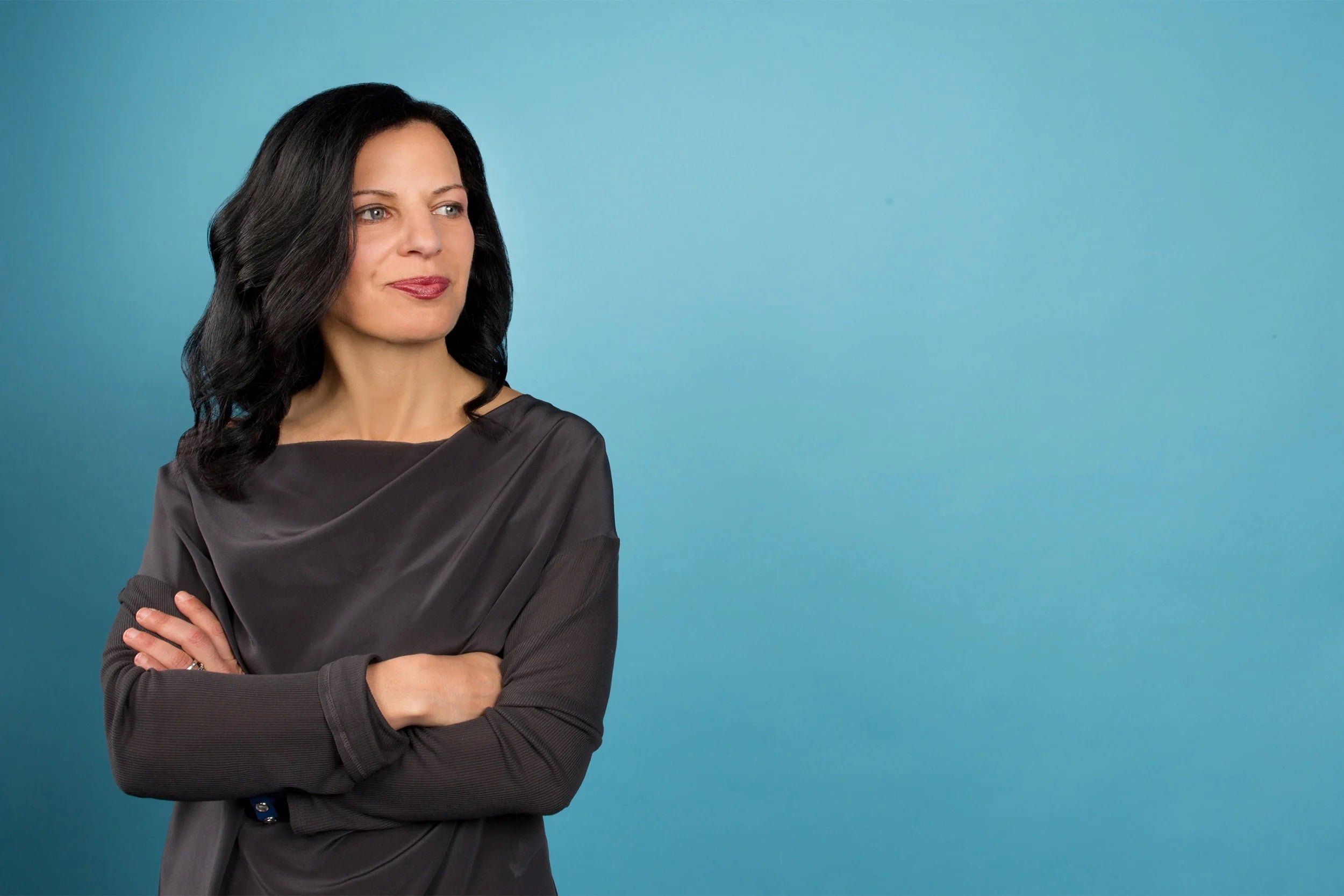 Gazette: Is the caliber of crisis response better now than a decade ago?
Kayyem: Oh, yeah. There's no question about it. I think that there's a commitment to unity of effort. The Boston Marathon response, as a case study, as a teaching tool, is one of the best. We can dwell on the intelligence gaps or the things that went wrong as the week progressed, but if we focus on Monday, then it continues to provide valuable lessons even 10 years later.
Gazette: What still needs improvement?
Kayyem: One of the challenges is the politics of these mega disasters. We had a really unified political apparatus here even with the mayor in the hospital. You had Boston police commissioner Ed Davis, who was viewed as the representative of Mayor [Tom] Menino; you had Gov. Patrick, all in the same party, all of them knowing each other. And then you had a White House that was very well-partnered with the state just given its political leadership. We saw that fall apart during COVID with mayors and governors going after each other, governors and the White House going after each other, and vice versa. That has operational consequences, and we don't have a good way of either managing it better or being able to work through it. We tend not to train first responders and first reactors in politics — they covet that they are not political. "We're just here to save lives." But the problem is, in our divided society, that's really hard to maintain.
Gazette: In hindsight, what ended up being the smartest decisions you made that week?
Patrick: There were three very smart, or I should say, very effective decisions, and they weren't all mine alone. One was to get the many law enforcement agencies — federal, state, and local — to agree that while everybody had a role, one agency would be in charge of the criminal investigation. That's a call I made right after the first press conference because I'd had an experience in D.C. with a multi-agency criminal investigation that was made more difficult because the agencies involved were competing with and sometimes even stumbling over each other. We got that sorted early and agreed the FBI should be in charge. And on the whole, they stuck by that. I think that's one of the reasons why the investigation was so phenomenally efficient.
A second important decision was to create the One Fund, which was a terrific way to aggregate all the financial generosity that was pouring into the city from all over the world. I think that was Mayor Menino's idea. And then appointing [attorney] Ken Feinberg to manage it was terrific because he'd managed well similar kinds of imperfect processes in the past.
The third decision was the result of a suggestion from my chief of staff at the time. He reminded me that every time we dealt with an emergency — a snowstorm or tornado or whatever it was — I would always ask people to check on each other, to look out for each other, and where we could, lift up those stories.
He said, "Do that now. When you talk about the casualties and people in hospital, also talk about the ways people have shown kindness to each other." When the race was stopped, people went out of their homes and brought indoors runners who were confused and exhausted, warmed them up and got them hydrated, and helped them find their way back to their families, to their friends, and possessions back at the end of the race. There were lots and lots of those kinds of gestures by ordinary people showing extraordinary grace. We told those stories, and as we talked about them, they multiplied. I think that had as much or more to do with "Boston Strong" as anything else.
Gazette: Not every training and operational insight from the 2013 marathon bombing has been adopted by law enforcement or other first-response agencies across the country. Why not? Is it cost?
Kayyem: Some of it is financial. There's always something else in the inbox; there's always something else going on. We had COVID; mayors are thinking about housing, education, and all sorts of other things and other issues that might seem more pressing in the moment. Resources are hard to come by.
There's also a concept known as the "preparedness paradox," which explains the challenge of being prepared. The more prepared you are, the better the consequences are, and therefore, the harder it is to justify how successful you were, because people will say, "Well, what were you freaking out about? That wasn't a big deal." Y2K was the perfect example of that. It's hard to prove success because for however many people survived the Boston Marathon bombing, there were still three people dead and intelligence failures.
Gazette: You now teach students at HKS about leadership. What did you learn from the Boston Marathon bombing about what goes into effective leadership?
Patrick: For me, I think it's important to get comfortable with just how inevitable it is that you will be making lots of decisions with imperfect or incomplete information — and yet how important it is to go on and make them. Timing and scope of such decisions has to be appropriate to the moment, of course, but sometimes delay or avoidance is a bigger problem. Of course, preparation is key. I urge new governors, including my successor, even before his inauguration, to meet the emergency response officials and start tabletop exercises right off. Leadership takes practice.
Some of it can be taught from examples and theories, but an awful lot of it is just learning from practice and experience the importance of mental discipline and how to ask questions, how to be a servant leader, which is to say, not to pretend that you have all the answers or that you're in charge of every detail or decision, but that you have really good people around you who will raise, if you ask them and give them the space, the concerns they may have and the needs that must be met to be able to perform. Addressing those concerns or eliminating whatever obstacles or barriers they may have is enormously important and it's something I've tried to do.
It's also important to take a minute and step back from the chaos of it all to get some perspective, to take a deep breath. To realize you're talking about human lives and loss and families in fear — not just statistics or data — and to acknowledge that and be a source of comfort. We could have easily descended into panic. And at times like that, people are not always at their best. And so, leaders asking people to turn to each other rather than on each other is critically important. Our citizens, our families, friends, and neighbors came together after those bombs went off. We all solved that crime; we all helped the city and the commonwealth recover. We all recommitted to our civic faith, and I think that was an important takeaway from the experience we all had.
---
Want to stay up to date with Harvard Law Today? Sign up for our weekly newsletter.