Harvard Law School's newest building opened this fall at 1607 Massachusetts Avenue. Inside, the LEED Gold certified structure continues the school's commitment to experiential learning, with space suited for clinics and collaborative learning as well as research programs. The new home of the Center for Health Law and Policy Innovation, which includes the Health Law and Policy Clinic and also the Food Law and Policy Clinic, the building also houses the Criminal Justice Institute and Harvard Defenders, a clinical program and student practice organization, respectively, in which students represent clients in criminal hearings; the Islamic Legal Studies Program: Law and Social Change; the Animal Law & Policy Program; and the Access to Justice Lab. To support the work of these clinics and programs—and collaboration among them—the interior features plentiful open workspaces as well as client meeting rooms.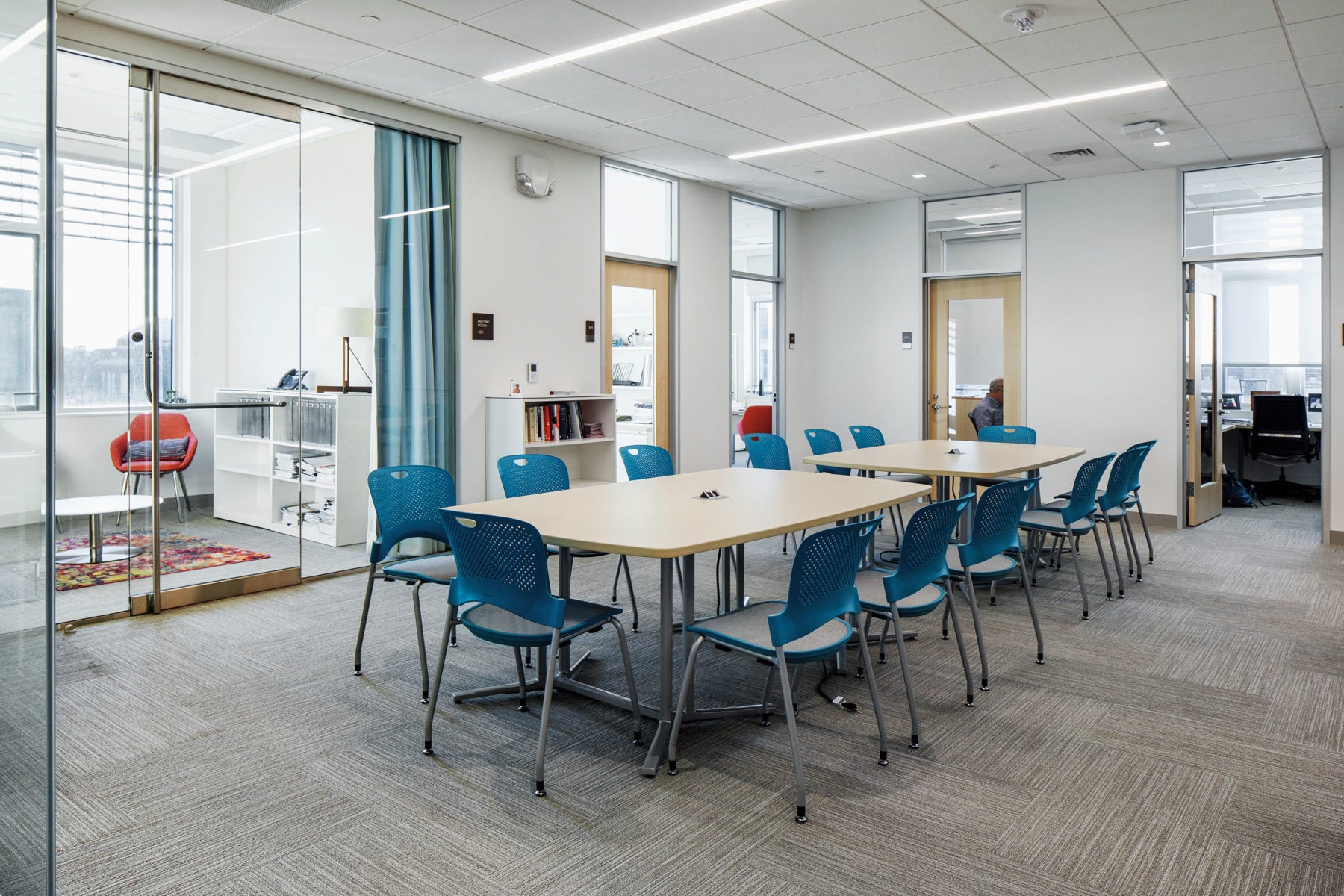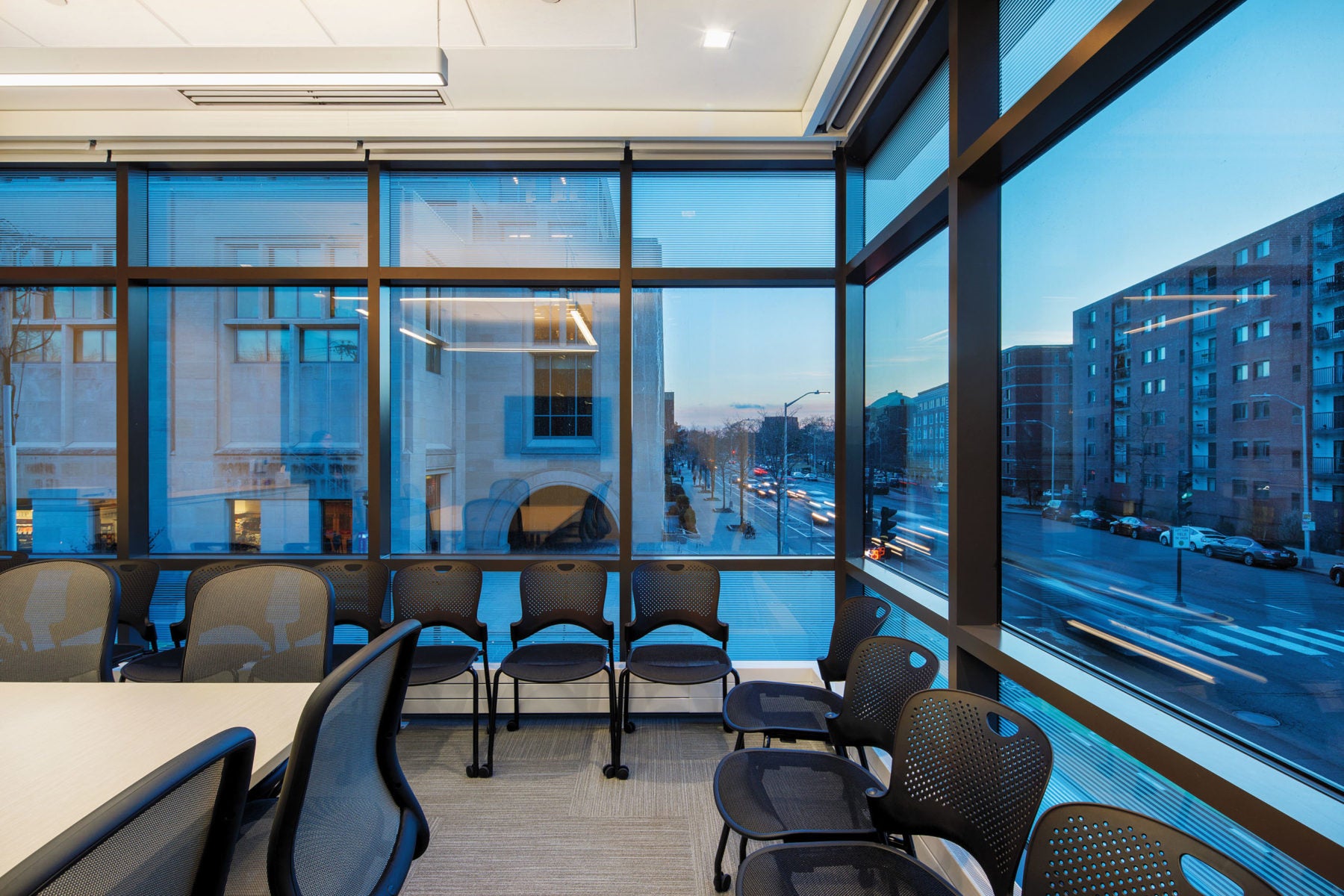 In terms of its aesthetics, the new structure, designed by Alex Krieger, a principal of NBBJ and professor at the Harvard Graduate School of Design, also reaches outward—to the community and Cambridge as a whole. Four stories of dark wood and brick, with an open, glass-fronted first floor, the 20,100-square-foot edifice "elegantly bridges the style of our campus and the community," as Dean John F. Manning '85 put it at the opening celebration in November.
Easing the transition further is a bit of street-level continuum. The longtime student favorite on that stretch of Mass. Ave., Three Aces Pizza, and its pepperoni slices and eggplant parm subs, are no more. But the new building will house a branch of Kendall Square's Area Four, promising pizza memories for futures alums.
---
Double Exposure
The corner of Everett St. and Mass. Ave. today, and in years passed