Kamryn Sannicks, a first-generation college graduate, has begun the process of applying to various law schools three times. Twice, she gave up.
Between test scores, letters of recommendation, essays, personal statements, and interviews, "…I truly felt lost in the law school application process," says Sannicks. "I kept hitting roadblocks that felt insurmountable."
Then she heard about Dear Future Colleague (DFC), a mentorship program started by Harvard Law School student Nancy Fairbank '22 with other law student volunteers across the country. DFC's vision is to make law school admissions more "equitable, accessible, and diverse" by pairing applicants with mentors who are current law students to demystify the application process, share tips and advice, and ultimately encourage a wider array of people to become attorneys.
"I didn't want to recreate the wheel," says Fairbank. "There are fantastic organizations out there, but because many use a cohort model … they can only select 25 to 50 people per year to give intensive resources and support to. Yet thousands of people apply to these programs. It seemed like there was this gap, where maybe a little bit less intensive support could be given, but it could be given to a broader number of people."
Fairbank and her DFC team members did not enter law school intending to start a nonprofit. However, in the wake of the death of George Floyd, and conscious of continued injustices facing minority groups in the United States, the diverse team felt an obligation to fight against inequity in their intended profession. In addition to taking courses Fairbank hopes will enable her to fight for justice in the legal system, such as Civil Rights Litigation taught by Lecturer in Law Scott Michelman '04, she began to think about ways she could better support aspiring lawyers, particularly people of color, first-generation and undocumented students, and those who identified as LGBTQ. She also understood the importance for students of selecting the best school for their interests.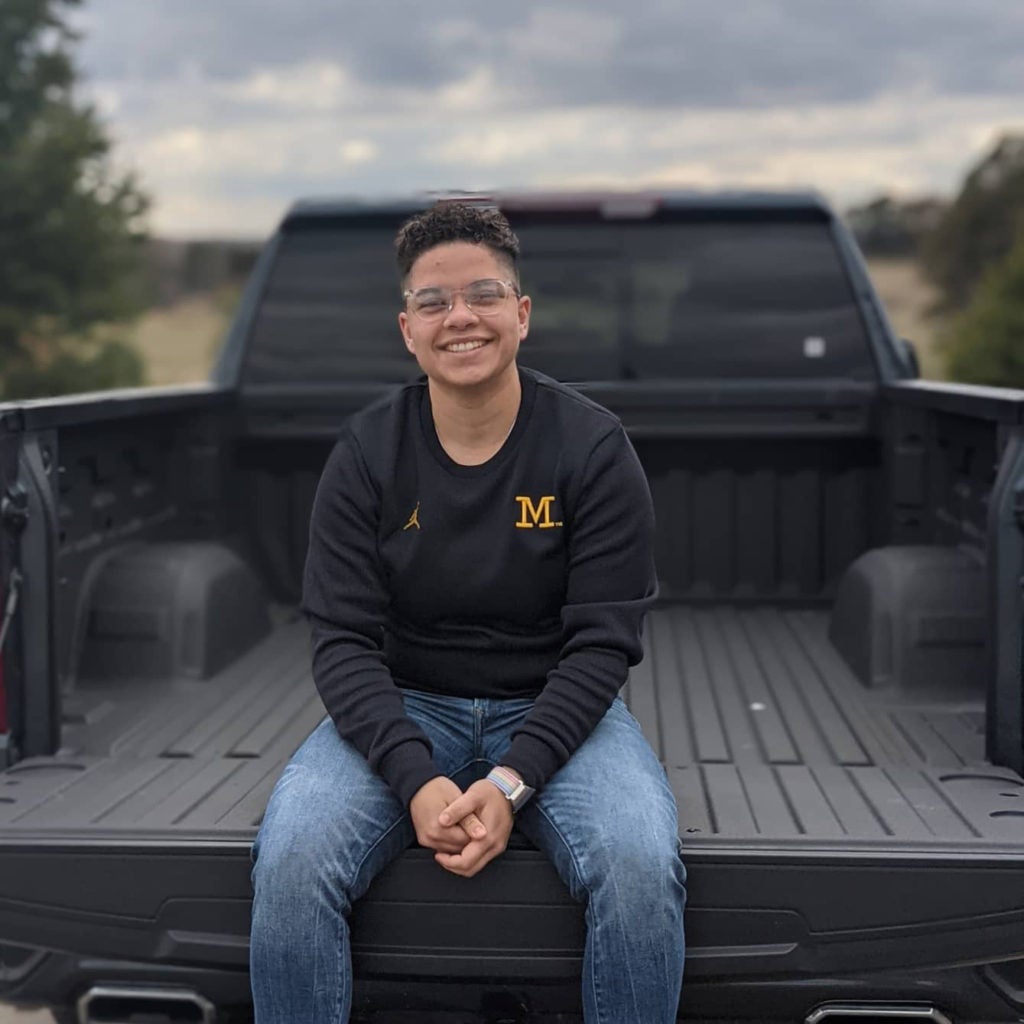 "I had chosen Harvard because I was really inspired by a lot of the students that I met when I was visiting HLS," says Fairbank. "I thought, 'I would like to be one of these people, I would like to be in a place where I can learn from people like this and be motivated by them.' That initial impression has really borne out. I have immense respect for many of my classmates and feel very lucky to get to be around them."
Eventually, Fairbank posted in a Facebook group for law students about her idea to create a mentorship organization and her desire to build a national network of advisers. Within days, she received responses from nearly 200 people interested in volunteering.
"There was a recognition that there was this ongoing, deep injustice and inequality, and in many different areas, including higher educational opportunity," says Fairbank. "A number of law students from across the U.S. felt very strongly that we couldn't wait for others to make a change."
Fairbank says the law school admissions process can seem daunting to anyone, let alone a first-generation student or someone from an underrepresented background. And even after a student is admitted, excitement can quickly melt into anxiety as they navigate financial aid, scholarships, and loans.
"There is a huge law school admissions support industry, if you can afford it," says Fairbank. "And so, while we're not admissions experts, we still try to provide a free alternative that mirrors that support. Our student mentors can advise on essays; they'll help with interview prep, and general application advice. And we have people who were really excellent LSAT takers that are serving as LSAT tutors."
Through a comprehensive intake survey, the DFC team learns about potential law students and their goals, taking pains to match them to the best mentor among more than 400 current volunteers. Some students hope for an advisor who shares their background or identity; others want to speak with someone who attends their dream school or has similar career goals.
"It can be difficult to wade through all the application advice you find online, so our program allows mentees to access accurate and tailored advice from someone who has just gone through the process," says Zesemaiat Debassai Corino, the organization's director of volunteer support.
By connecting law school hopefuls with mentors at institutions across the U.S., Fairbank hopes to ensure a future crop of legal advocates that better reflects the nation's population.
"To quote Kezia [Osunsade], DFC's director of diversity and inclusion, 'It's just dangerous not to have sufficient diversity in the legal profession.' And I wholeheartedly believe that," says Fairbank. "People who go to law school become judges; they become policymakers; they shape the way that others live their lives; they are responsible for determining what justice looks like in this country. Until we are able to lift up the voices of more diverse folks, especially Black, indigenous, and people of color in the legal profession, we will not see the instrumental structural changes to that system that I think are deeply, deeply needed."
In addition to offering mentorship on law school admissions, DFC also offers mentorship on applying for many of the most prestigious and competitive national scholarships, such as the Fulbright Program or the Rhodes Scholarship.
"These scholarships tend to not have a lot of public information available, because so few people apply for them," says Fairbank, who was also a 2017 Marshall Scholar. "Information about successful applicants tends to be held institutionally … It's not ever democratized or shared more broadly. Our goal is … to try and make that information publicly available to even the playing field."
In just eight months of operation, DFC has already matched more than 300 scholarship seekers and potential law school students with mentors willing to share their expertise.
"We already have success stories trickling in from our first cycle of mentees, and each one is celebrated by the team," says Jaylia Yan '22, DFC's director of volunteer outreach. "The less obvious impact is on the mentors and legal community. Nearly every organization or mentor we've talked to noted how they wished this program had existed for them, or have recognized the unique value of what DFC can bring to underrepresented populations. The support has been astronomical."
Fairbank adds that the organization is now fundraising to ensure long-term stability, and to eventually expand its mentorship services to other graduate school programs.
A few months ago, Sannicks started applying for law school a third time, this one in earnest. For her, DFC has been a "game changer." Her mentor met with her throughout the process, answering questions and letting her know what to expect during each step of the admissions cycle.
"My mentor was amazing," says Sannicks. "She made me realize that I could get through the application process, and she also helped make it less stressful."
Sannicks's hope, she says, was to simply "be accepted somewhere." Instead, seven schools vied for her admission — including the University of Michigan, where she has decided to attend this fall.
"So many people have said this is one of the most competitive cycles they've seen," says Sannicks. "To have as many options as I do is totally unexpected. I'm honestly still not sure how to feel other than truly honored and lucky."