In late 2020, most of the Harvard Law School community was working and studying remotely due to the pandemic. HLS staff member Sama ElBannan, program manager at Harvard Defenders, began to think about ways to bring staff together and came up with an idea to help our community learn more about one another — HLS Culture Fest. Now an annual event, with this year's virtual program held Thursday, June 9, Harvard Law Today reached out to ElBannan via email to learn more about the community building program and its mission.
---
Harvard Law Today: What is the HLS Culture Fest?
Sama ElBannan: The HLS Staff Culture Fest's mission is to build a strong and inclusive community through celebration of both the distinct and universal expressions of our cultures, identities, and lived experiences.
Our celebrations are taking place virtually for maximum participation! We invite everyone to join for our exciting Live Storytelling Event (via Zoom), and also please enjoy the music playlist, cookbook, various literature and art submissions, and more!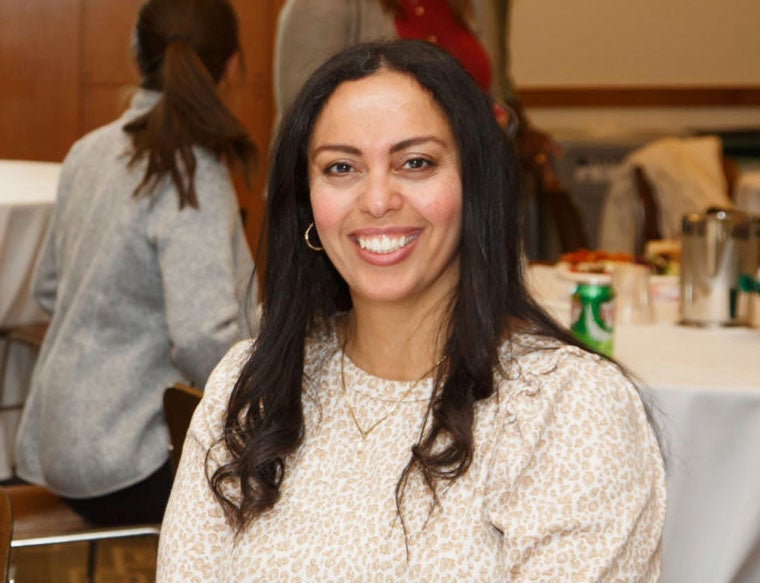 HLT: How did you come up with the idea?
ElBannan: It was December of 2020 when I was thinking of ways to bring the HLS community together [most of the HLS community was working remote due to the pandemic]. I thought it would be very interesting to have an artistic cultural show to learn about each other and find similarities that can unite us.
I called Carolynn Miller and Gloria Alonzo in HR, and they set up a meeting, brainstormed with me, and offered help beyond what I could have dreamt of. Gloria jumped in to help put a committee together and she has been on the committee since. I could not have hoped for a better HR partner!
Once we put a committee together, we worked on the mission statement, the schedule of events, and the website. It has been so interesting to learn about other people's talents and cultures.
HLT: What does this year's program look like?
ElBannan: Like last year, this year's Culture Fest will be virtual, and will feature an 11:00 am Live Storytelling Event (Zoom registration). And check out the Culture Fest Cookbook, the HLS Staff Culture Playlist, as well as Literature and Art submissions and more from the HLS Community on the website! In the future, our goal is to move to a hybrid format, during which we hope to have many staff members who will kindly share their authentic and unique backgrounds and talents with us.
HLT: What do you hope the HLS community gains from Culture Fest?
ElBannan: I hope to see the HLS community coming to work feeling welcomed, included, and visible! I hope we see the beauty in sharing our cultures and backgrounds and finding ways to connect on a deeper level. I also want to highlight and thank the 2021 & 2022 Culture Fest planning committees and HR because without them, the HLS Staff Culture Fest would not have come to light:
Chardina Choate, Development
Molly Flash, Faculty Support Services
Tracy Lefferdink, Development
Matilda Matovu, Office of Community Engagement, Equity & Belonging
Dianne Ribeirinha-Braga, Facilities
Xia Rondeau, Berkman Klein Center
Nefyn Meissner, J.D. Admissions
Netta Davis, Finance (2021)
With support from Gloria Alonzo, Melani Baez, and Edgar Filho, Human Resources.