In 2020, 12 Harvard Law School students were selected as Cravath International Fellows. During Winter Term, they traveled to 12 countries and jurisdictions to pursue independent clinical placements or research projects with an international, transnational, or comparative law focus. Four of these students describe their experiences.
---
Bryce Burgwyn '21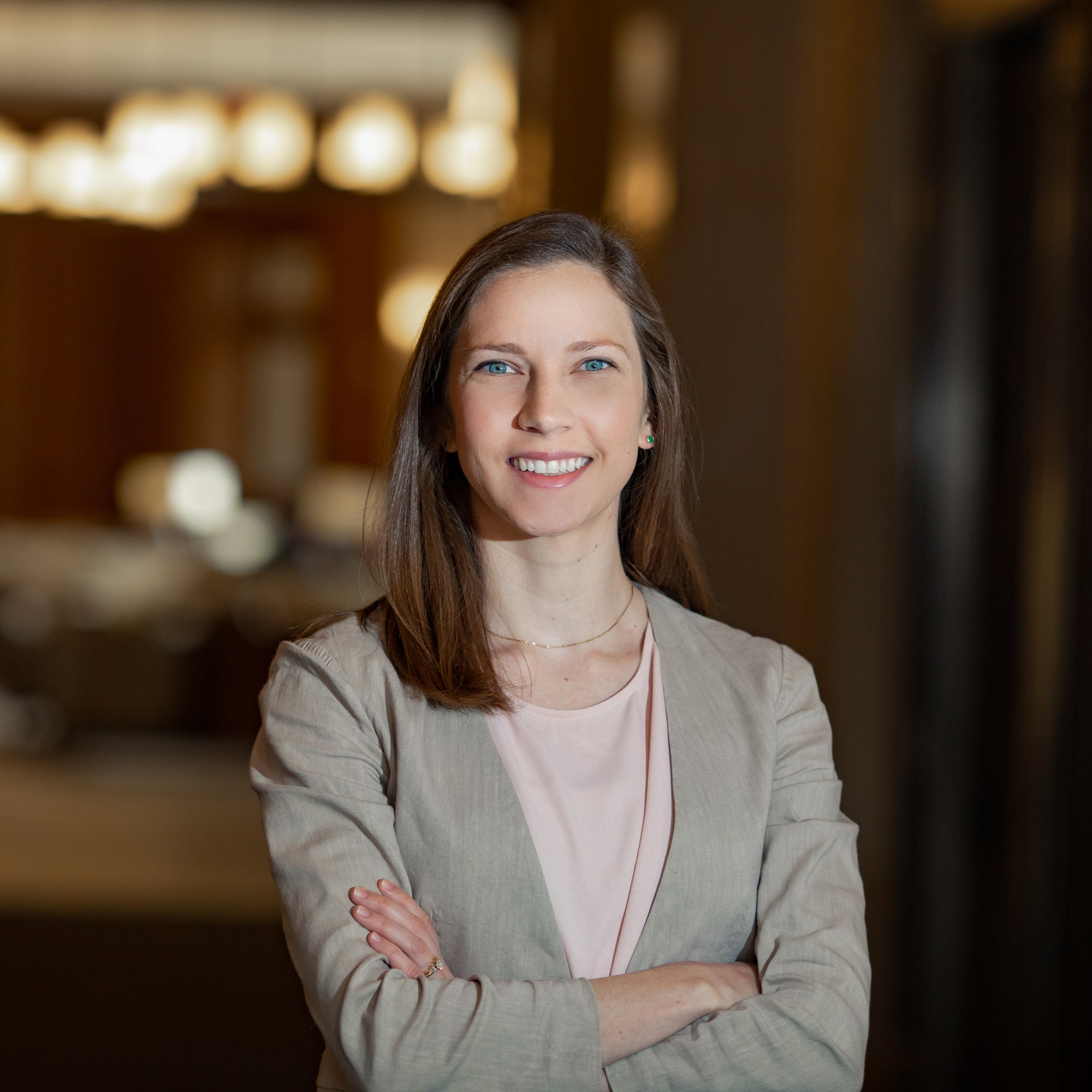 Bryce Burgwyn spent Winter Term in Palau, pursuing an independent clinical with its Ministry of Natural Resources, Environment and Tourism. Before law school, Burgwyn served for eight years in the U.S Coast Guard, where she became involved in a variety of environmental issues. When she was stationed in Guam, she had an opportunity to visit Palau, an island nation in the Pacific Ocean, about 950 miles west of the Philippines. "I really fell in love with it," she recalls. "It's an incredibly beautiful place, with a heavy dependence on tourism. I came to law school because of my interest in environmental issues, and when I learned about the international opportunities over Winter Term, I jumped at the chance to go back to learn more about their approach to environmental protection."
For her Winter Term project, Burgwyn drafted regulations to implement a recently enacted ban on reef-toxic sunscreens. There are similar bans in progress in different parts of the world—Hawaii, the U.S. Virgin Islands, Key West—but Palau's is the first to take effect, and the most aggressive. "This sunscreen law is only a tiny piece of their overall effort toward environmental protection," she explains. "It doesn't seem like they encounter a lot of the same stumbling blocks that we see in other parts of the world—perhaps because of their small size, or the extreme importance that tourism has for their economy, but it also seems like a cultural value. It's impressive to see this."
In consultation with her supervising attorney, Burgwyn identified the issues that the regulations would need to address; they also consulted with scientists, tourism officials and customs officers. "One of the first steps in my process was to determine exactly what sunscreen ingredients should be banned, which led to another challenge: Palau's tourists come from many regions, each with different labeling requirements and approved ingredients for sunscreens. We found that they fell into classes of chemicals with similar characteristics, some of which had already been shown to be reef-toxic in one way or another. I've never used my undergraduate degree in environmental science so much, but it meant that I was already fluent in the language of chemical names and structures," Burgwyn says with a laugh. But on a serious note, her research, combined with the need to provide customs officers with a simple, straightforward way to distinguish between reef-toxic and safe sunscreens, led her to recommend a strong, precautionary ban on all chemical ingredients except zinc oxide and titanium dioxide.
Her courses at HLS in legislation and regulation and administrative law were also relevant. "I've read a lot of regulations, but I've never written one before, so finding the right words to say exactly what we meant, in a way that everybody would understand and nobody would misunderstand, was definitely a process of workshopping every sentence. Having gone through the kind of statutory interpretation that we learn in class, I knew it would be hard, but I didn't know that it would be so involved."
At HLS this spring, Burgwyn is enrolled in an advanced environmental law class; this summer, she will undertake internships at Earthjustice in Seattle and the Department of Justice Environmental Enforcement Section in Boston. "I know that I want to pursue environmental law, but I'm really interested in having as many experiences as I can and seeing different practice types," she notes. "The possibilities definitely include working overseas, and seeing how a government lawyer's job works in a small government, and how much responsibility they can take on, would attract me to that kind of work in the future."
---
Sean Rail '20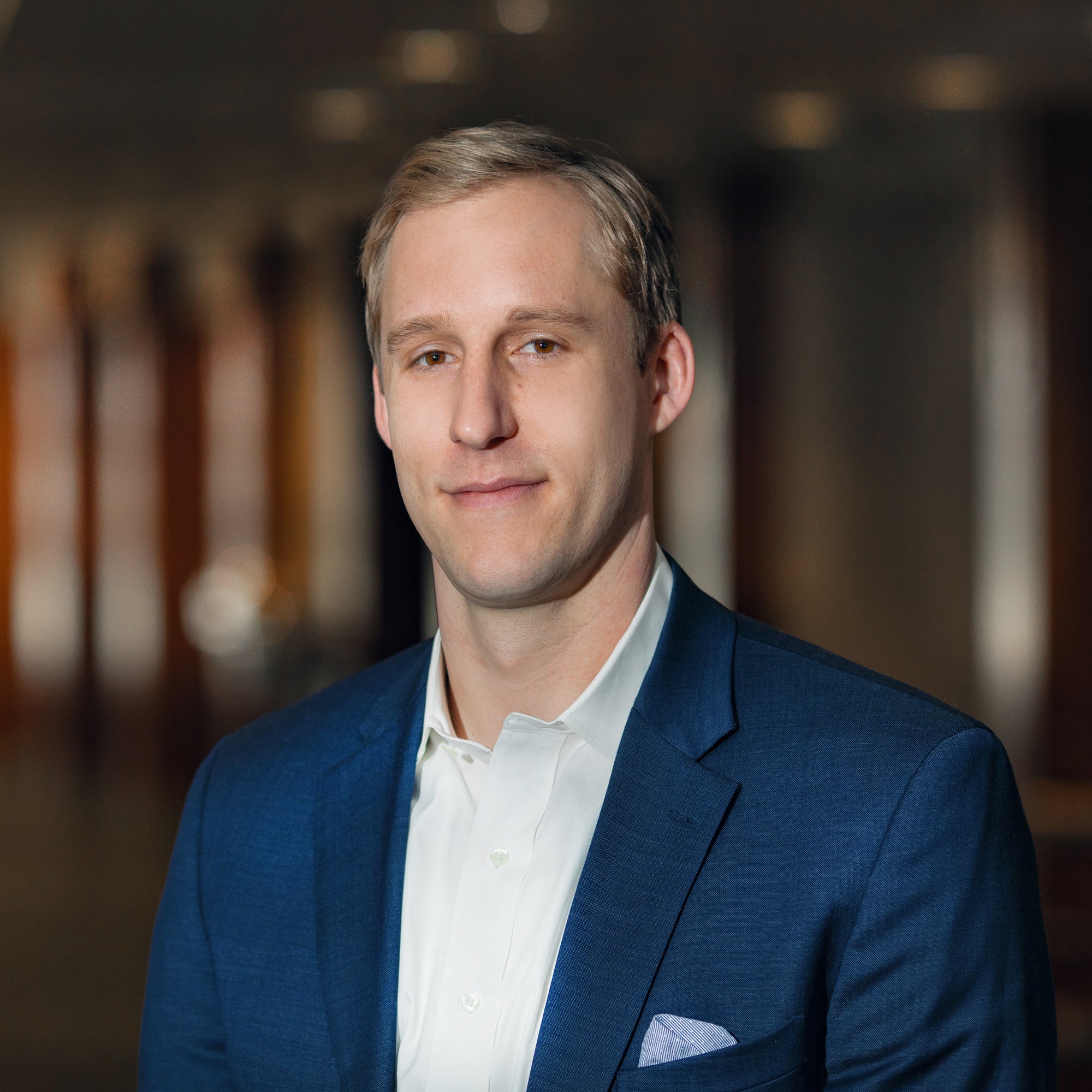 Sean Rail traveled to Ethiopia during Winter Term, to examine the potential for using mini-grids for rural electrification. A mini-grid is "essentially a distribution grid that is separate from the main transmission system," he explains; the one he visited served about 100 households. Mini-grids pool the costs of battery storage, installation and maintenance, creating the economies of scale needed to make the technology affordable. In Ethiopia, they are most often financed by the government and operated by the state-owned utility, but a small number are owned and operated by private companies with the help of substantial foreign aid funding.
"The energy situation in Ethiopia first interested me when I considered that, despite the country's impressive economic growth over the past decade, the vast majority of Ethiopians still engage in subsistence farming. For a country with a long history of cyclical famines, this is dangerous, especially given that the region is likely to face increasingly unpredictable weather through the effects of climate change," he observes. "This then led me to a consider the link between economic development and access to electricity, and a second paradox: the country has extremely low rates of electrification yet a massive amount of untapped renewable resources." With the construction of the massive Grand Ethiopian Renaissance Dam, near its border with Sudan, "Ethiopia will soon have all the electricity it needs, but not enough places to put it, and currently electricity consumption is so low in rural areas that there is no economic incentive (or resources) to build transmission lines to reach those populations." Ethiopia has an ambitious goal of universal electrification by 2025, and is relying on off-grid technologies to deliver the power, and private investment to build the infrastructure.
In Ethiopia, Rail conducted interviews with regulators, the lead policy advisor to the Minister of Energy, NGOS involved in energy development, private mini-grid operators, and mini-grid customers, and reviewed documents, including draft proclamations, only available in Addis Ababa. Originally, he planned to focus his research on the regulatory challenges involved in integrating mini-grids into Ethiopia's larger transmission system, but "it became clear that this was only one of many issues that shaped the investment environment for mini-grids, and was likely having very little impact on investment decisions at the moment," he explains. As a result, he broadened his research goals, ultimately identifying four regulatory issues that impede investment—the very low, government-mandated tariff paid by consumers, the licensing process, a ban on foreign ownership of mini-grids, and a trade imbalance that makes it extremely difficult for foreign companies to repatriate profits. Using a comparative lens, he has also examined how mini-grid operators and regulators in other countries have addressed similar issues.
"I knew coming to law school that I wanted to work with renewable energy," Rail notes. At HLS, he has enrolled in the Environmental Law and Policy Clinic, a reading group on powering the U.S. electric grid, and an autonomous vehicles and local government lab, where his project focused on using autonomous vehicles as "mobile batteries" to transmit their unused power through a city or region. He has also undertaken internships with the Federal Energy Regulatory Commission and the office of Massachusetts Attorney General Maura Healey, where he was exposed to complex litigation involving off-shore wind and nuclear power.
"This was the first time that I was able to apply my knowledge of energy law to international development, and I hope that my paper will be a useful tool for future policymakers," he adds. After graduation, Rail will join Milbank LLP in New York and hopes to work in the firm's Project Finance group, which handles utility-scale renewable energy projects around the world. "The deeper understanding of energy development I gained from my time in Ethiopia will enrich my perspective," he predicts.
---
Madhulika Srikumar LL.M. '20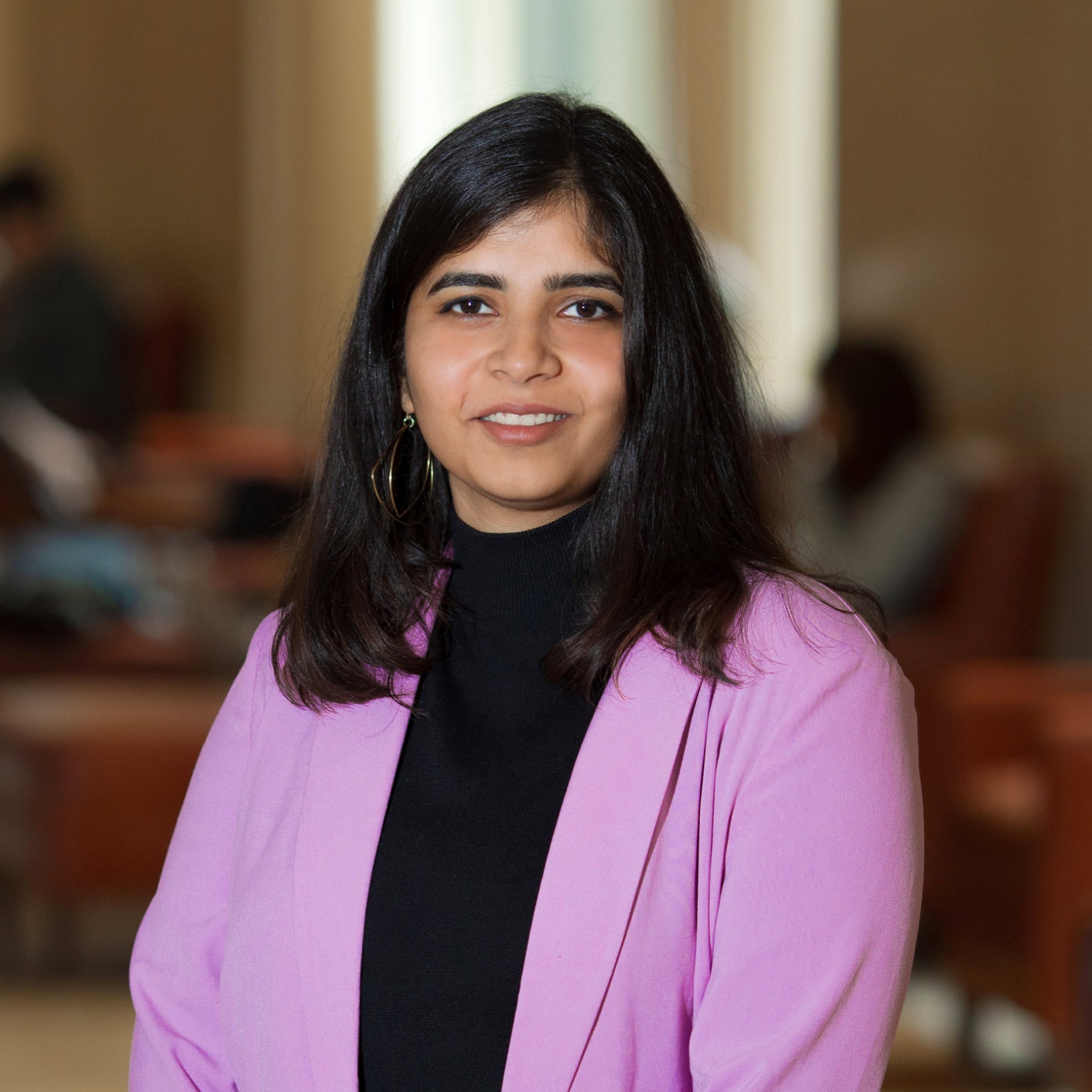 Madhulika Srikumar spent Winter Term in Berlin, Germany, conducting an independent clinical with the Digital Freedom Fund, an NGO that supports strategic litigation on digital rights. She notes that her interest in technology, law and policy—and her connection to HLS—reach back to her law studies at Gujarat National Law University in India: one of her first scholarly publications was a prize-winning case study written for a student writing competition sponsored by the Berkman Klein Center for Internet & Society and published by the Center in 2016. Before she arrived at HLS, Srikumar examined cyber governance in emerging economies as a public interest technology fellow at New America in Washington, D.C. and as an associate fellow and program coordinator at one of Asia's largest think tanks in New Delhi.
Her Winter Term work focused on providing resources to support strategic litigation against the use of artificial intelligence or algorithms when they infringe on an individual's human rights. As an example of this approach, a Dutch court recently ruled that the government's use of an algorithm-based system to identify people who may be at high risk for committing benefits fraud conflicts with EU human rights and privacy protections.
"AI doesn't have to be incredibly advanced, but it can still be incredibly biased, especially against marginalized communities," she explains. The jury is still out on what causes this problem; in some cases, "algorithmic tools are adopted and used by state agencies and the private sector with little or no transparency, accountability and oversight, and algorithms can often operate in ways unintended by those developing or deploying them."
While there have been some cases in the U.S. challenging the use of automated decision-making systems, the European Union has made a more concerted effort. When its General Data Protection Regulation was enacted in 2018, "it was really clear that they wanted to prioritize user rights," Srikumar observes. It's an issue of transparency: "If someone is using a machine in place of a human in any kind of decision-making, you have a right to know." For this reason, "any fundamental reimagination of existing laws or comprehensive regulation on AI and human rights will most likely emanate from the EU."
In Berlin, Srikumar worked with the Fund's legal advisor to frame and design the scope for a toolkit, for lawyers, technologists, data scientists, and digital rights activists, that will provide an overview of various government and private uses of AI and the human rights that could potentially be affected. She began her work by conducting an extensive literature review to identify current trends in scholarship. "I found that reading these papers allowed me to understand an entirely new vocabulary on bias, classification and opacity in data," she notes. Srikumar also participated in interviews with attorneys and technologists, including a lawyer in New York who is challenging the state's use of pre-trial risk assessment tools, and analyzed the results of surveys that the Fund has undertaken.
Srikumar served last fall as a research assistant to Jessica Fjeld, the assistant director of the Law School's Cyberlaw Clinic, working with her on a report on "Principal Artificial Intelligence" that was published by the Berkman Klein Center in January. Fjeld also served as Srikumar's faculty adviser for her Winter Term project, and Srikumar is quick to acknowledge the "tremendous support" that she received.
Her Winter Term project was "a chance to make connections and to see, up front, what the organization does. I have a better idea of what having a career in AI policy and AI rights actually entails," Srikumar adds. That is exactly what she hopes to pursue after graduation, possibly at a think tank, an advocacy organization, or on a tech company's policy team.
---
Layla Wehbe '21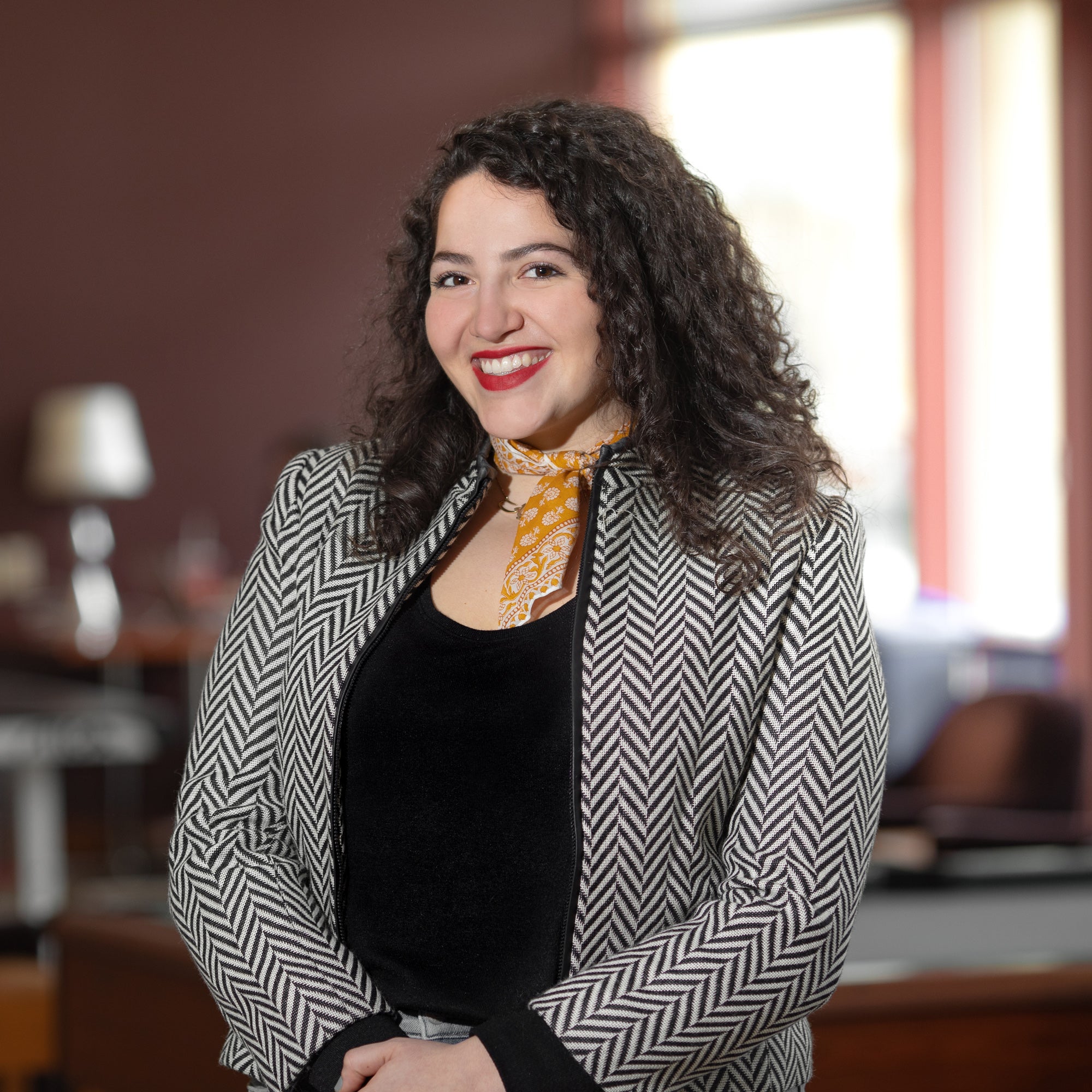 Layla Wehbe traveled to Beirut, Lebanon, for an independent clinical with Legal Action Worldwide, an NGO which provides legal advice and representation on human rights violations in conflict-affected areas; its Lebanon project focuses on women's rights, "something I care deeply about, especially coming from a family of really strong Texas women," Wehbe says. Before law school, she has spent time living and studying in Beirut, so when protests erupted in Lebanon last fall, "I wanted to be on the ground, to be in touch with people doing the good work," she recalls. In planning her Winter Term, Wehbe reached out to advisers at HLS and to alumni working in Lebanon, and was connected to Terry Flyte LL.M. '19, currently a Satter Fellow in Human Rights at Legal Action Worldwide. Wehbe admits that her initial excitement turned to nervousness, as family members in Lebanon told her about closed roads, limited access to banking, and a rise in petty crime. In the end, "I never felt unsafe," she notes, citing the regular updates she received from Harvard's Global Support Services and from the organization's security officer.
Initially, Wehbe expected to assist the organization with trainings and advocacy relating to a series of labor reform laws that were due to be announced in January, but the upheaval in Lebanon's government derailed that project, and she worked with her supervisor to devise a new work plan.
Among other projects, Wehbe conducted comparative research to find examples of countries in the Middle East/North Africa region who have amended or abolished discriminatory laws surrounding child marriage, domestic violence and divorce. "I learned that Saudi Arabia, the Occupied Palestinian Territories, Tunisia, Egypt, and other countries in recent years have outlawed child marriage and increased the rights of women in divorce proceedings," she reports, but notes that Lebanon lags behind. She also began the process of identifying source law for international law arguments against child marriage, reviewing all of the human rights treaties that Lebanon is a party to, and reading the Lebanese penal code, in Arabic. Her research will inform the work that Legal Action Worldwide is undertaking, including efforts to draft legislation to amend Lebanon's penal and civil procedure codes and to work with Lebanese civil rights lawyers on strategic litigation to challenge discriminatory laws.
Wehbe studied Arabic as an undergraduate and during her earlier studies in Beirut, and notes that she her language skills were critical to the success of her project. In addition to reading documents in Arabic, she communicated with most of her coworkers in a mix of Arabic and English.
She also had exposure to Lebanon's religious courts, one for each of 18 major denominations. Every denomination has different rules about child marriage. In some, "it is perfectly legal for parents to enter into a marriage contract for their child, or to exchange goods for their child," and although some denominations have increased these ages recently, "in some instances, parents can marry off a girl as young as nine years old or a boy as young as twelve," she adds. "One of the biggest arguments that I see against child marriage is that it inhibits your right to education. You lose a lot of agency when you marry, and have children, that young."
Wehbe's Winter Term work has led her to rethink her HLS course selections, and possibly her future plans. "At least while I'm in law school, I want to take all the opportunities I can to think about international and comparative law," she notes. She will spend this summer at Vinson & Elkins in Houston, where she will have an opportunity to pursue a firm-sponsored public service fellowship, and she may also apply for a postgraduate fellowship in human rights, either of which might bring her back to Lebanon or to another placement with Legal Action Worldwide.
---
The Cravath International Fellowships were created in 2007 by a group of partners and HLS alumni at Cravath, Swaine & Moore, led by Sam Butler '54 and the late Robert Joffe '67.
***