"Mr. Chief Justice, and may it please the court," began Matthew Arons '21, as he opened his oral argument on March 10, 2021, at the Ames Moot Court Final Competition — one of the most anticipated annual events at Harvard Law School.
Behind the Scenes on the Path to the Ames Finals
The traditional opening belied the untraditional circumstances of this year's competition. For the first time in the 110-year history of the Ames Moot Court Finals, HLS students prepared for one of the most prestigious competitions for brief writing and advocacy in the nation entirely online, due to the ongoing coronavirus pandemic.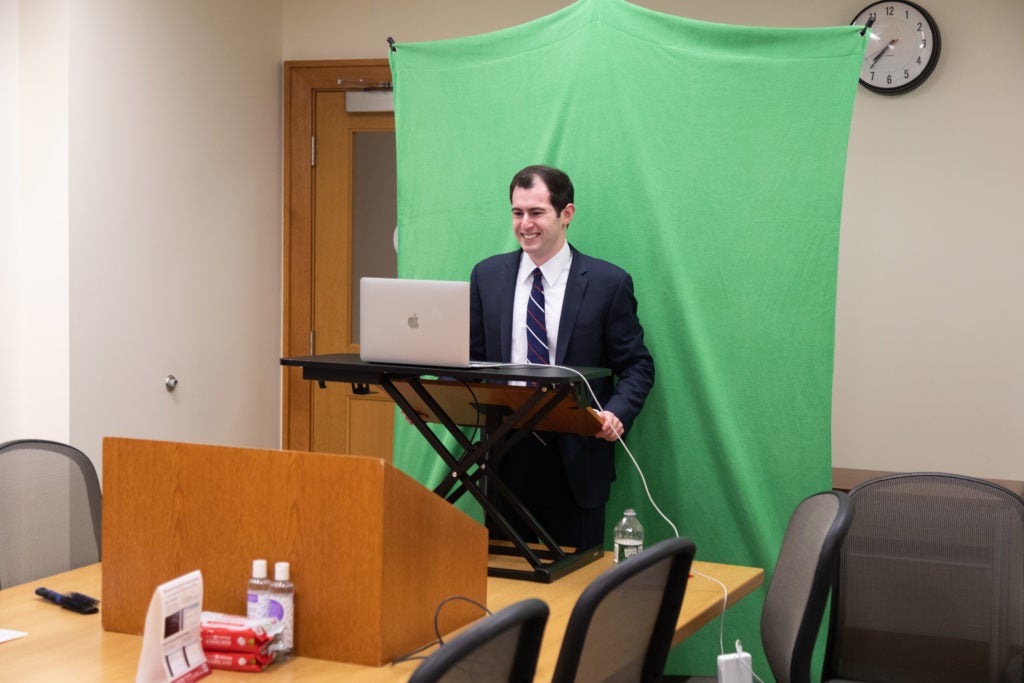 Over the course of three months, Harvard Law Today followed two teams of six third-year students as they prepared for the final round — tracking their progress from the coin toss, which determined who was going to serve as the petitioner or the respondent — through weeks of brief writing, strategizing, and mooting over Zoom.
When the day finally came, after 61 days of preparation, Arons, a member of the Robert H. Jackson Memorial Team, had a total of 17.5 minutes to make the case for the petitioner. Standing alone at a podium in a classroom in the WCC, Arons was supported by his co-counsel Taylor Custer '21 and their teammates, Max Bloom '21, Dustin Fire '21, Colleen O'Gorman '21, and Sam Stratton '21, who all participated virtually.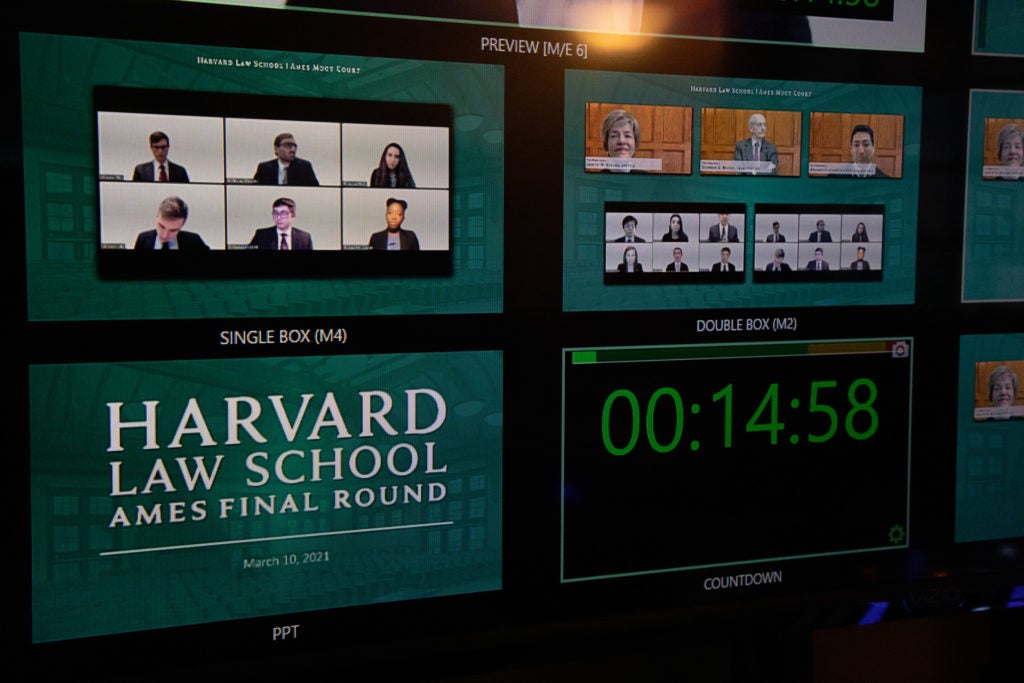 In nearby HLS classrooms, oralists Jason Bell '21 and Travis Fife '21 of the Lloyd Gaines Memorial team prepared to represent the respondent, while their teammates, Ameze Belo-Osagie '21, Lauren Bilow '21, Davis Campbell '21, and Michael Torcello '21, provided virtual support from their homes.
This year's illustrious panel of distinguished jurists —Associate Justice Stephen G. Breyer '64, Supreme Court of the United States; Judge Judith W. Rogers '64, United States Court of Appeals for the District of Columbia Circuit; and Justice Mariano-Florentino Cuéllar, Supreme Court of California — "Zoomed in" to judge the arguments.
As one team member said, it's "like a game of chess," as you try to anticipate the arguments the other side is going to make and the questions that the judges may ask.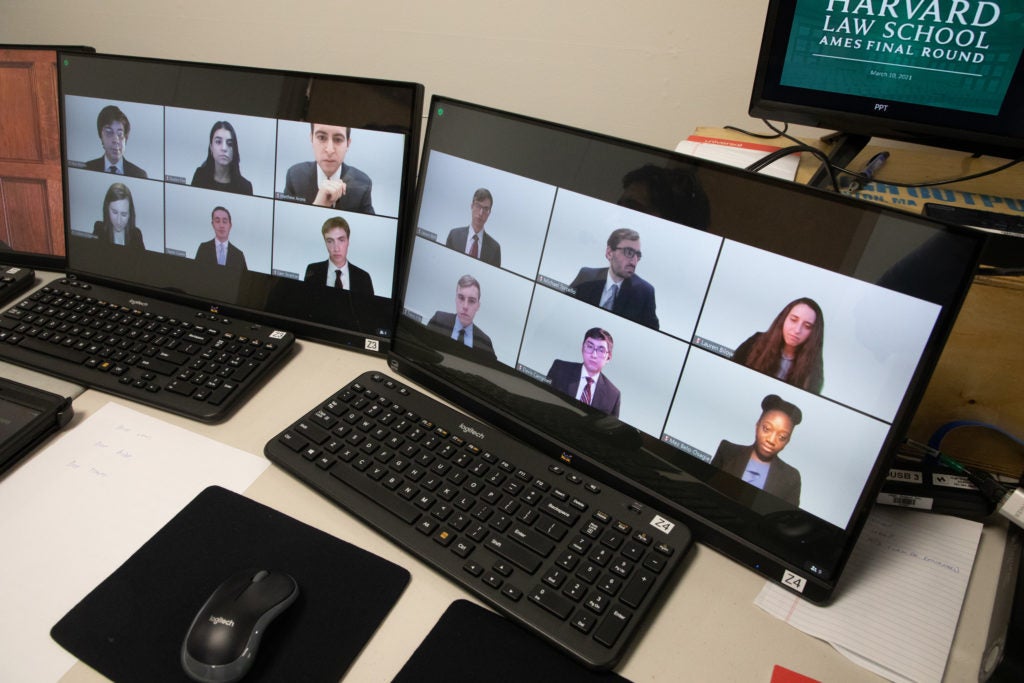 The bond this year's Ames finalists forged — through qualifying rounds in the fall, the semi-final rounds in the spring of their second year, to the final round this March — is one of the best things Harvard Law School offers, said Jason Bell. Whether you win or lose, it's "really cool to be part of this tradition," he said. "I'm not sure I will ever work with a team of people in my career that coheres so well."