Articles by Harvard Law Professor Guhan Subramanian J.D./M.B.A. '98 and Michal Barzuza LL.M. '99 S.J.D.'04, Robert Braucher Visiting Professor of Law, as well as by a number of other HLS alumni, were recently named the Top Corporate and Securities Articles of 2020 by Corporate Practice Commentator.
This year, peers in the field selected 12 articles as the best of 2020 out of more than 300 published in legal journals. Of the top 12 articles selected as this year, 10 were written or co-written by HLS affiliates.
Subramanian's article "Go-Shops Revisited," published in the Harvard Law Review and co-authored with Annie Zhao, analyzes the effectiveness of a go-shop process as a tool for post-signing price discovery in mergers and acquisitions. This is the 12th time an article written or co-written by Subramanian has been selected as being among the "top ten" articles on the prestigious list.
Subramanian, the Joseph Flom Professor of Law and Business at the Harvard Law School and the Douglas Weaver Professor of Business Law at the Harvard Business School, focuses his research on topics in corporate law, corporate governance, and negotiations. He is the faculty chair for the J.D./M.B.A. program at Harvard University, the Harvard Law School Program on Negotiation, and the Mergers & Acquisitions executive education course at HBS.
He has published articles in the Stanford Law Review, the Yale Law Journal, the Harvard Business Review, and the Harvard Law Review, among other places. The two-volume treatise Law & Economics of Mergers & Acquisitions, which includes 33 seminal articles from the field over the past 45 years, contains four of his articles, more than from any other scholar.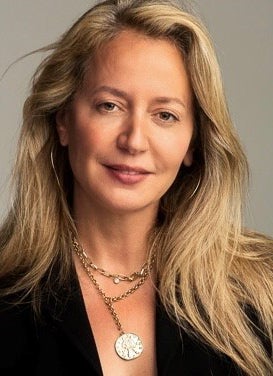 Barzuza, who is teaching Corporations and Shareholder Activism at HLS this semester, focuses her research on corporate law, governance, and finance. Her article "Shareholder Value(s): Index Fund ESG Activism and the New Millennial Corporate Governance," co-written with Quinn Curtis and David H. Webber, which was published in the Southern California Law Review, documents and explains the increasing role of large index fund managers in promoting ESG issues at major companies.
Several Harvard Law School alumni were also recognized on this year's list.
Robert Bartlett '00, a professor of law at UC Berkeley and faculty co-director of the Berkeley Center for Law and Business, was recognized for his article "The Misuse of Tobin's q.," co-written with Frank Partnoy, and published in Vanderbilt Law Review.
New York University Law Professor Robert J. Jackson Jr. '05 and Fordham University Law Professor Sean J. Griffith '00 were recognized for their article "Does Revlon Matter? An Empirical and Theoretical Study," published in the California Law Review, and written with Matthew Cain and Steven Davidoff Solomon.
Griffith, who is the T.J. Maloney Chair in Business Law and director of Fordham Corporate Law Center at Fordham Law, was also recognized for his article "Deal Insurance: Representation and Warranty Insurance in Mergers and Acquisitions," published in the Minnesota Law Review.
Marcel Kahan '88, the George T. Lowy Professor of Law at the New York University School of Law, was recognized for his article "The Strategies of Anticompetitive Common Ownership," co-written with Scott Hemphill and published in Yale Law Journal .
Kahan also was recognized for "Index Funds and Corporate Governance: Let Shareholders be Shareholders," co-written with Edward B. Rock and published in Boston University Law Review.
Ann M. Lipton '00, Michael M. Fleishman Associate Professor in Business Law and Entrepreneurship at Tulane University, was recognized for "Not Everything Is about Investors: The Case for Mandatory Stakeholder Disclosure," published in Yale Journal on Regulation.
Yaron Nili LL.M '08 S.J.D. '15, an assistant professor of law and the Smith-Rowe Faculty Fellow in Business Law at the University of Wisconsin Law School, was recognized for "Shadow Governance," published in California Law Review and written with Cathy Hwang.
Andrew F. Tuch LL.M. '99 S.J.D. '12, a law professor at Washington University in St. Louis, was recognized for "Reassessing Self-Dealing: Between No Conflict and Fairness," published in Fordham Law Review.