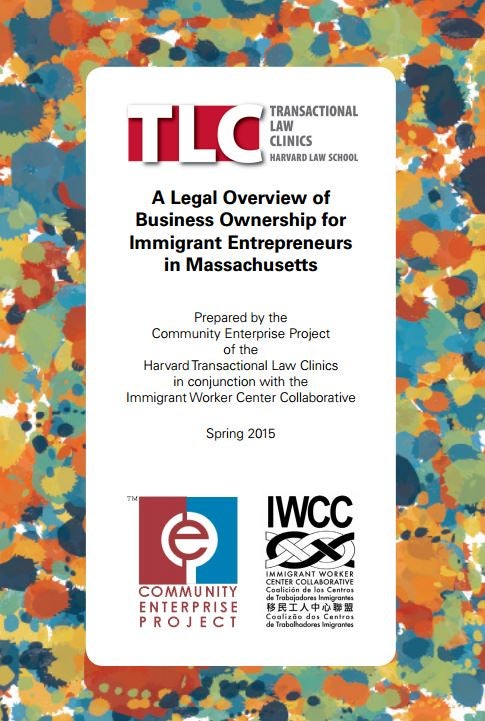 Harvard Law School's Community Enterprise Project has published a first-of-its kind guidebook for immigrant entrepreneurs. The guidebook offers a comprehensive analysis of the many legal implications of immigrant entrepreneurship.
The publication, "A Legal Overview of Business Ownership for Immigrant Entrepreneurs in Massachusetts," is intended for use by immigrant entrepreneurs in Massachusetts, and by community organizers and technical assistance providers who work with immigrant entrepreneurs across the state.
The guide was developed in response to the needs of communities surrounding the Legal Services Center run by Harvard Law School in the Boston neighborhood of Jamaica Plain. In addition to representing clients with a wide range of transactional legal needs, CEP students work in small groups to connect with community organizations, and develop tailor-made, comprehensive strategies to address those needs.
"CEP has a successful track record of creating well-researched, useful publications amid the community workshops, client representation, and other great work CEP students complete each semester," said Harvard Law School Lecturer on Law Amanda Kool. "However, this project proved to be our most challenging one yet, due to the many areas of law involved and the fact that no one, to our knowledge, has ever compiled such a thorough analysis of the many legal implications of immigrant entrepreneurship."
CEP students Susan Nalunkuma LL.M. '15, Steven Salcedo '16, and Matt Diaz '16 produced the guide last semester, in partnership with the Immigrant Worker Center Collaborative. Because of the document's comprehensive foray into diverse areas of law, students were required to do cutting-edge research at the intersection of business law, employment law, tax law, and immigration law.
"Working on the immigrant entrepreneurs document has served as an invaluable source of development for me," said Diaz. "The project presented an opportunity to make a significant impact in uncharted legal territory, uncovering a rabbit hole of legal research possibilities."
CEP students and staff consulted with dozens of lawyers, academics, and professionals in the community and across the country, including Sergio Garcia, an undocumented immigrant who became a lawyer in 2014 after a five-year legal battle that ended with a new state law permitting undocumented immigrants to be admitted to the California bar.
"A Legal Overview of Business Ownership for Immigrant Entrepreneurs in Massachusetts" promises to have national impact, as other organizations already plan to build upon CEP's work by creating versions for other states across the U.S.
This fall, Professor Eliza Platts-Mills and her students in the Entrepreneurship and Community Development Clinic of the University of Texas Law School will be modeling CEP's project on behalf of immigrant entrepreneurs in Texas, and similar collaborations have been proposed by lawyers in other states.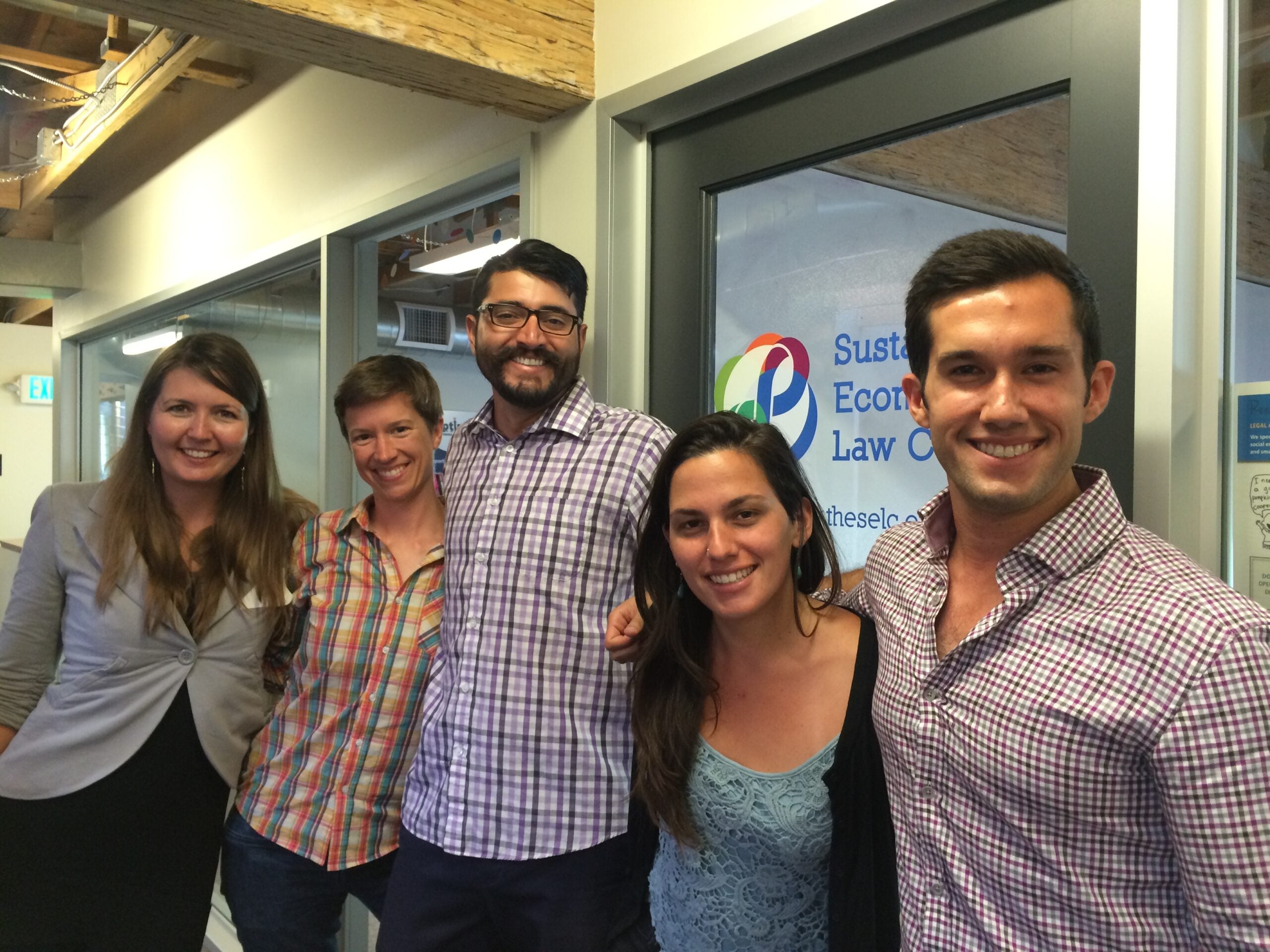 In partnership with Sustainable Economies Law Center, CEP is currently working to develop an effective platform through which all state-specific resources on this topic can be housed and shared, with the goal of creating a strong, national network of expertise for immigrant entrepreneurs and the lawyers and other technical assistance providers with whom they work.
"The effect we have been able to spark on a sizable underrepresented population is a testament to CEP, which allows students to tap into their entrepreneurial spirits and target relevant issues afflicting local community members," said Diaz. "I cannot wait to see that effect expand, as organizations around the country build upon the foundation we have built."
The CEP is one of Harvard Law School's Transactional Law Clinics, which offer students academic credit for hands-on work providing assisting legal assistance to small businesses, entrepreneurs and community organizations for business formation, contract review and negotiation, commercial financing, leasing, community economic development, real estate purchase and sales, business acquisitions, intellectual property, nonprofit formation, permitting, licensing, and other transactional legal services.
This article was adapted from a blog post, "Harvard Law's Community Enterprise Project Heads to Oakland, Forges Partnership with Sustainable Economies Law Center," by Matt Diaz '16, that appeared on the Harvard Law Clinical blog. Read complete post here.