This October, Harvard Law School celebrated National Pro Bono Week 2023, an annual moment to recognize the tremendous pro bono contributions that law students and attorneys make in their local and global communities. This year's panel discussions aimed to touch on the challenges and opportunities facing attorneys in the ever-evolving contemporary moment.  
---
The Promise and Perils of Artificial Intelligence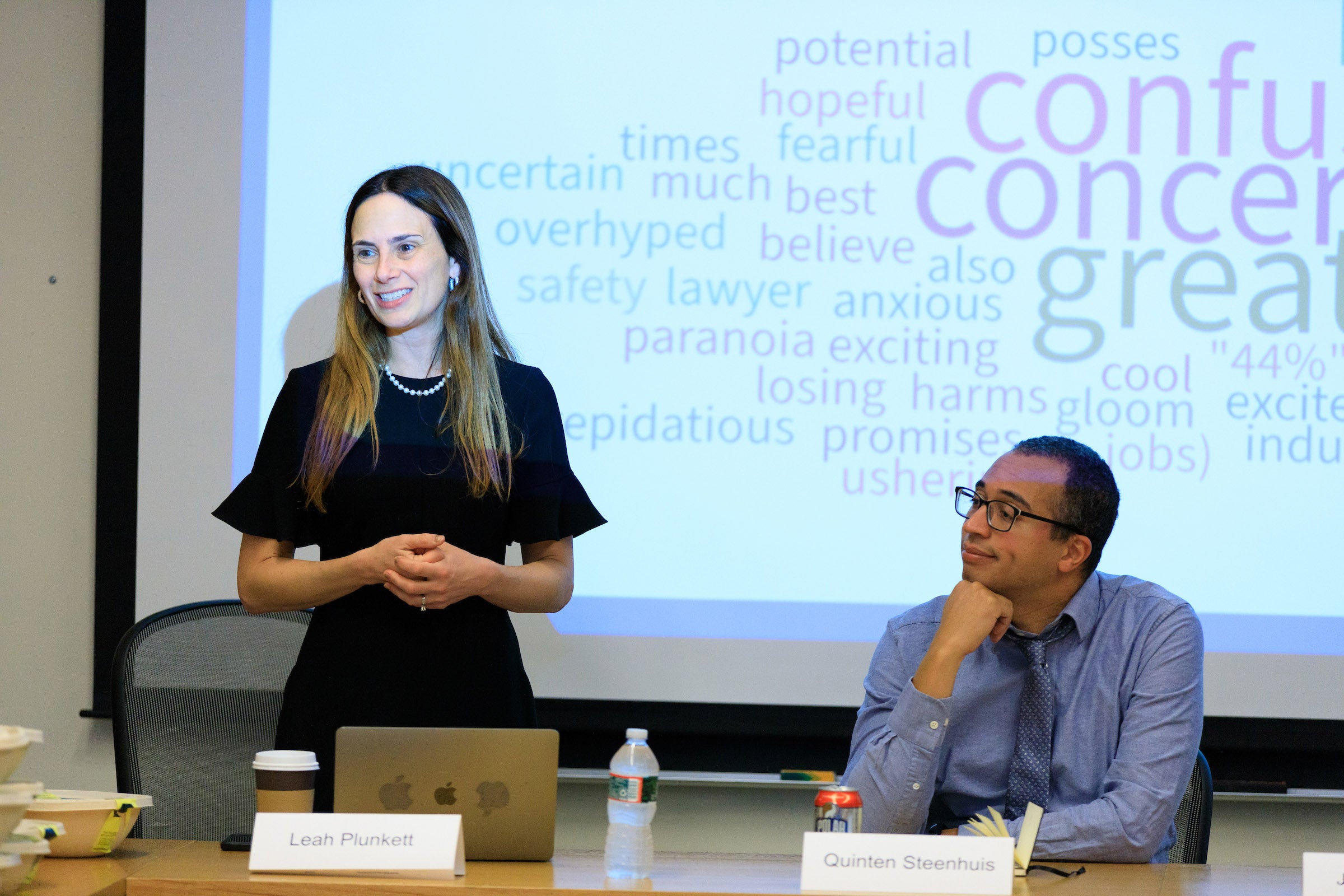 As public interest organizations grapple with advancements in artificial intelligence that have the power to revolutionize how legal services are provided, they are simultaneously faced with the challenges that accompany unprecedented emerging technology. On October 25th, panelists discussed this tension in a panel discussion titled "Injustice Meets Intelligence: The Promise and Perils of Artificial Intelligence."
Jack Cushman, director of the Harvard Library Innovation Lab, argued that AI systems like large language models are best understood not as humanlike assistants, but as "simulations" that can automate useful processes when applied thoughtfully.
"If you update how you're thinking to talk to [AI] like a weather report, like a simulation that you can run and use when you need it, then you can do powerful things," said Cushman. With this mindset, AI could help streamline legal processes to "bridge the justice gap" in providing services to those who lack representation, he explained.
Cushman encouraged "paper prototyping" exercises to identify opportunities for AI to assist. As an example, he walked through prototyping a hypothetical system to discourage someone's problematic Twitter use, breaking the steps down to reveal useful applications as well as limitations of current AI capabilities.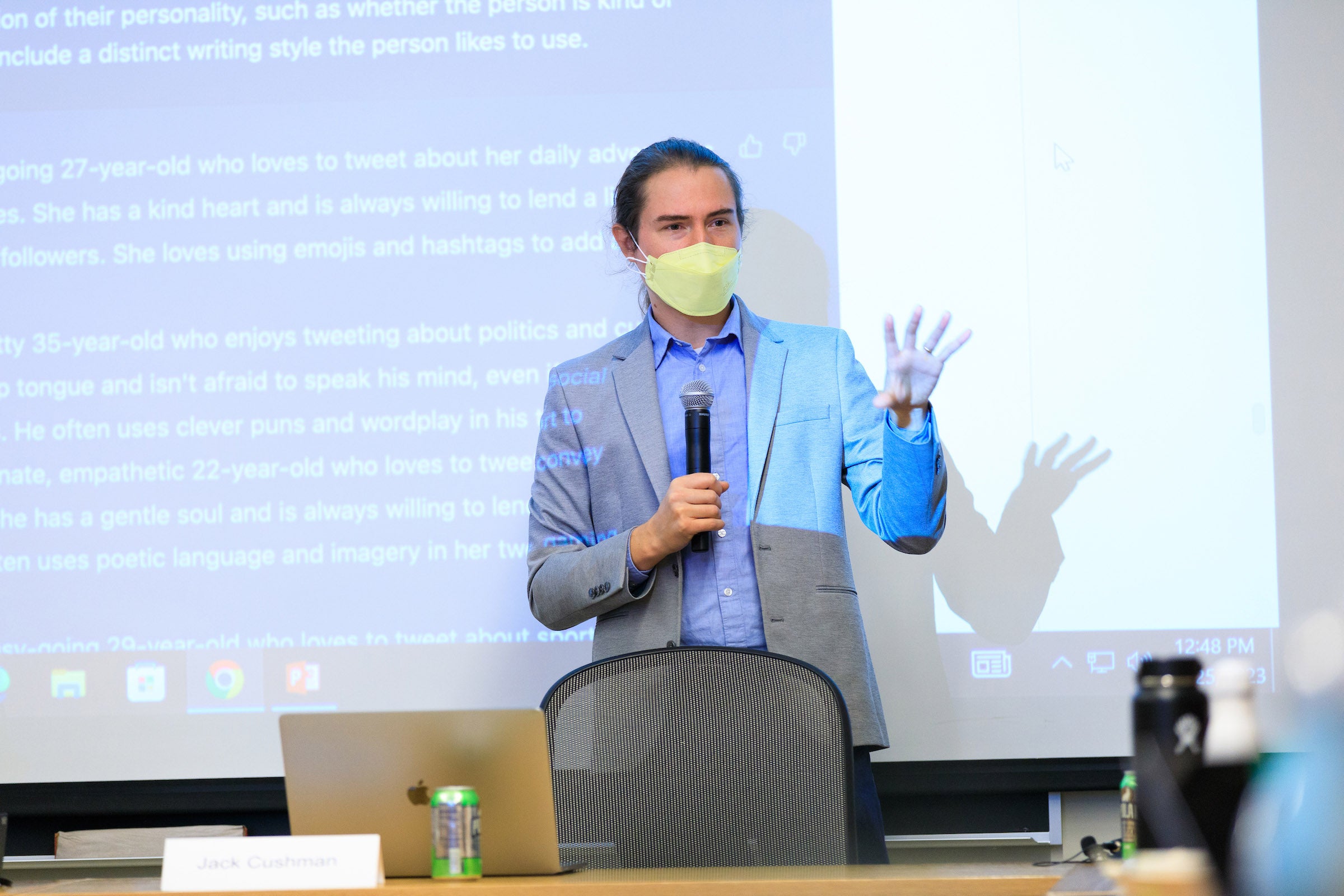 Quinten Steenhuis, director of the Legal Innovation and Technology Lab at Suffolk University Law School, expanded on real-world legal applications of AI that are making services more accessible. These include guided interviews that help users generate legal documents and AI that can classify plain language descriptions of legal issues.
Steenhuis noted the critical need for collaboration between computer scientists developing AI and legal practitioners working to solve access to justice issues. "I think there are lots of places where we can see very simple tools built around databases and information, where good questions and feedback on answers would help a lot," he said.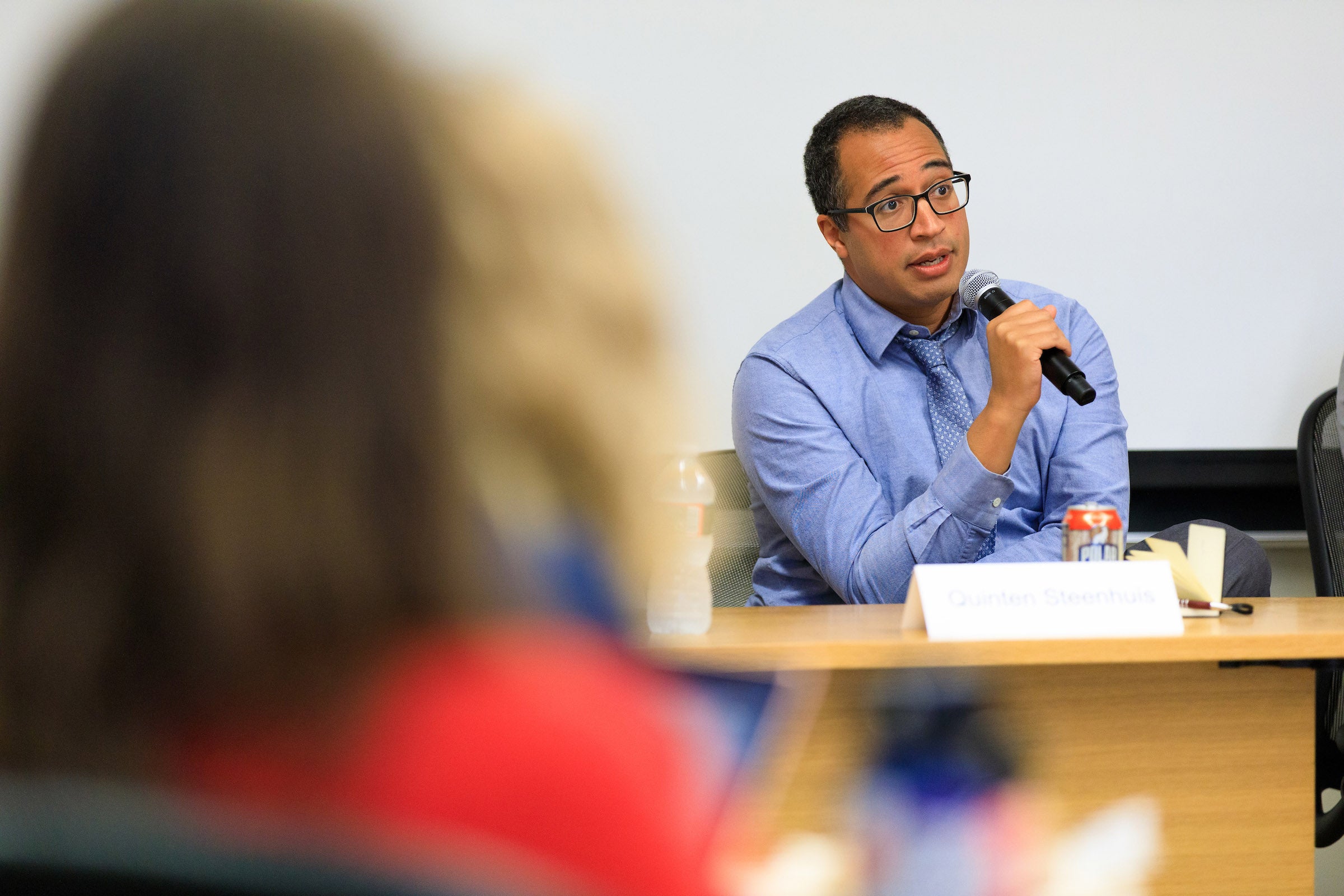 Speakers agreed that while AI tools are imperfect, thoughtful prototyping and practical use cases could lead to increased efficiency in legal services. "I think we need to find what those time-saving applications potentially are and run those types of tight feedback loops to see how to implement them," said Cushman.
However, panel moderator Leah Plunkett '06, associate dean of Learning Experience and Innovation and executive director of Harvard Law School Online, emphasized AI is only as ethical as its human users. Citing the example of an attorney recently sanctioned for submitting an AI-generated court document, Plunkett noted "having your skills of human judgment, particularly around ethical matters … we as humans, and as future attorneys and attorneys, have a heightened duty and also a heightened value add there."
In closing, the panelists agreed on the need to center human needs and judgment in the development of legal AI tools. While not capable of replicating lawyers' skills, thoughtful applications of AI simulations could expand access to legal help, but human wisdom must remain at the helm as society navigates the evolving landscape of artificial intelligence.
Global Pro Bono Connections
Carolina Henriquez-Schmitz LL.M. '07 inspired students at an October 27th panel titled "Global Pro Bono Connections" through her discussion of her work at TrustLaw, the Thomson Reuters Foundation's pro bono service connecting NGOs with free legal support.
TrustLaw launched in 2010 to address gaps in global pro bono services. According to Henriquez-Schmitz, pro bono was more limited and "very localized" at the time. In her role as director of TrustLaw, she has aimed to "scale that practice across the globe." Now in its 13th year, TrustLaw spans 175 countries, linking over 5,000 NGOs and social enterprises with legal teams. The service provides advisory support on operations, contracts, and other legal matters, focusing on legal research to drive advocacy and social change.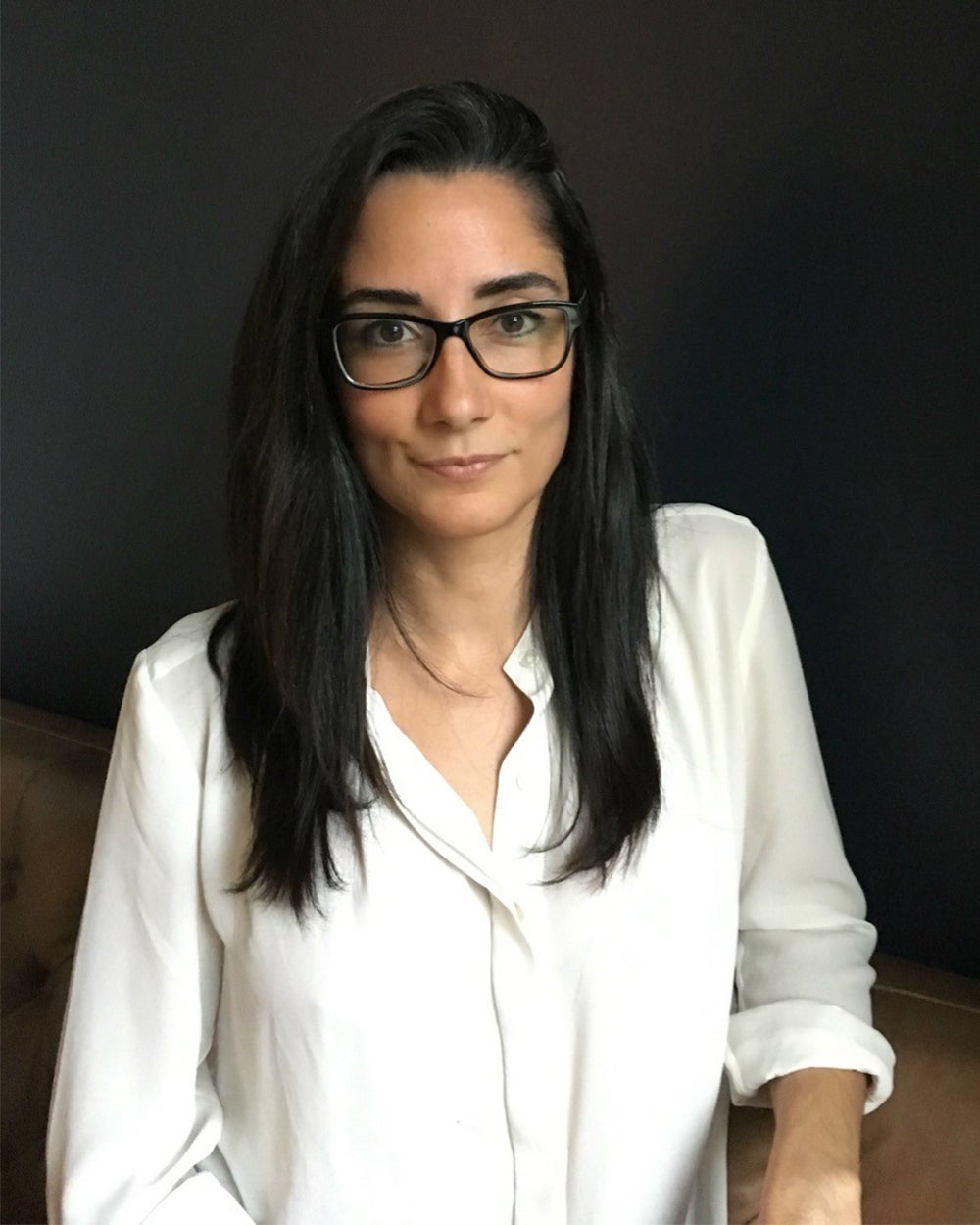 Henriquez-Schmitz highlighted three key strengths of TrustLaw's model: global reach, targeting high-impact organizations, and developing legal skills. Its worldwide network allows cross-border connections between NGOs and law firms, including collaborations with enterprising groups with "potential to create social change at scale," maximizing impact.
TrustLaw's impact is wide-ranging. Henriquez-Schmitz noted that TrustLaw carefully tracks outcomes, metrics, and impact. She explained that TrustLaw now sets targeted goals for "strategic projects." For example, in media freedom, defined outcomes could include advancing protective policies.
Henriquez-Schmitz stressed that TrustLaw remains "issue agnostic", supporting any eligible NGO. However, it focuses on legal matters related to human rights, inclusive economies, and media freedom. Within these, priorities include climate change, LGBTQ+ and women's rights, social entrepreneurship, and journalist safety. TrustLaw proactively engages leading organizations in these fields.
Additionally, TrustLaw works to create "equitable relationships" and engages both law firms and NGOs as partners, Henriquez-Schmitz said. NGOs review offers from multiple firms offering to provide pro bono services and select the best fit, ensuring quality. She encourages both the firms and NGOs to actively "own" the relationships.
Looking ahead, Henriquez-Schmitz feels hopeful about the ongoing expansion of pro bono services through both the pandemic driving the adoption of virtual work and international crises driving collaboration on systemic solutions. She stressed lawyers' responsibility to increase access to legal services through pro bono service and advised students to champion pro bono programs at firms. By leveraging its worldwide network and working with both its law firm and NGO partners, TrustLaw continues working to maximize social impact.
---
Want to stay up to date with Harvard Law Today? Sign up for our weekly newsletter.