During the introduction to the book launch event for "Big Data, Health Law, and Bioethics," one of the editors, Harvard Law School Professor I. Glenn Cohen '03, faculty director of the Petrie-Flom Center for Health Law Policy, Biotechnology, and Bioethics, told a story about how powerful – and perhaps foreboding – big data can be. A man walked into a Target complaining that the store had sent his high-school-aged daughter information about pregnancy. But the father later apologized, after finding out that his daughter had in fact been pregnant. The large retailer had known that crucial piece of health information before her own father did.
It is an example of how health information may be obtained not only through records of doctor-patient interactions but from consumer purchases, Fitbit or even social media (Cohen noted that a person's Instagram activity can reveal whether they are depressed).
"Healthcare has become one of the key emerging use cases for big data," he said.
The book focuses on the big questions raised by big data from a legal and ethical perspective, said Cohen, and the event featured three contributors considering some of those questions.
Professor of Practice Urs Gasser LL.M. '03, the executive director of the Berkman Klein Center for Internet & Society and co-editor of the book, noted the complexity of balancing interests of the stakeholders involved. For example, a large data set may include information that may compromise privacy because of the possibility of re-identifying a person through their data, but the public health benefits of the data may be enormous. In addition, large data sets that can be used to study treatments may exclude segments of the population that could most benefit.
"That's not something where technology should or can give the answer," Gasser said. "That's really a conversation we as a society need to have." We should embrace the opportunities that big data brings but also manage the challenges, he added, though there is no "silver-bullet" solution.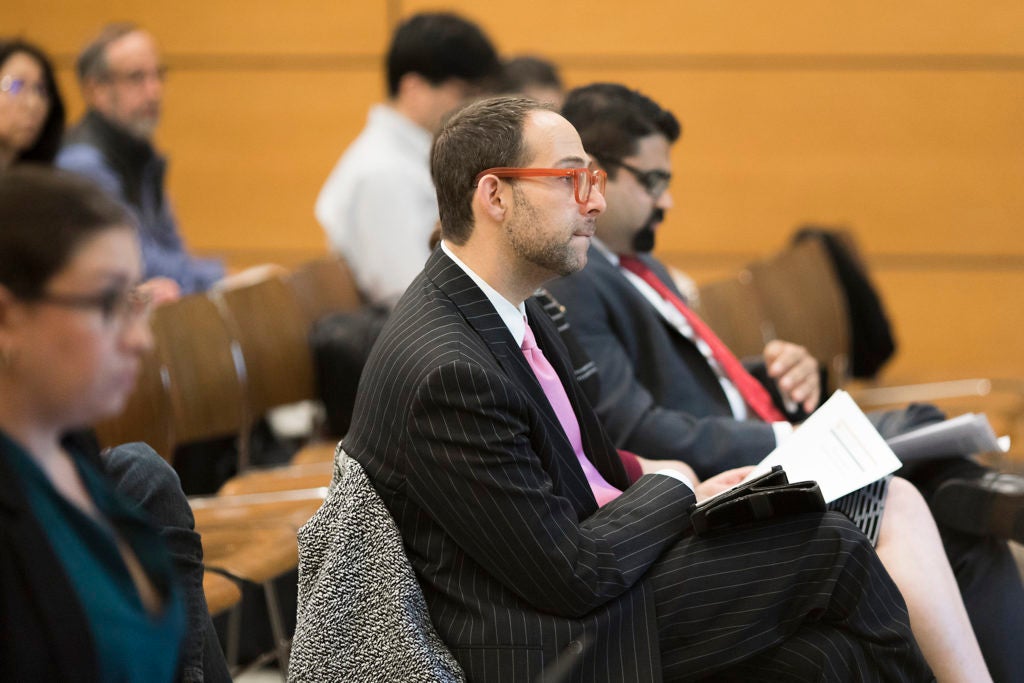 Ameet Sarpatwari, assistant director of the Program on Regulation, Therapeutics, and Law at Brigham & Women's Hospital, discussed a chapter he co-wrote in the book called "Data Sharing that Enables Postapproval Drug and Device Research and Protects Patient Privacy." He outlined how the Health Insurance Portability and Accountability Act, which was enacted to protect patient privacy, may constrain or enable the capture of data. HIPAA allows health information to be shared for research if a number of identifiers are stripped out. This can be problematic for research, he explained, if the data do not include dates when drugs are taken or the addresses of patients that yield helpful socioeconomic information.
There will always be some risks in re-identifying individuals through data sharing, he said, and he recommended that the risk should be proportional to the potential harm to patients (such as the difference in privacy concerns between a patient taking a statin for heart health or methadone for addiction).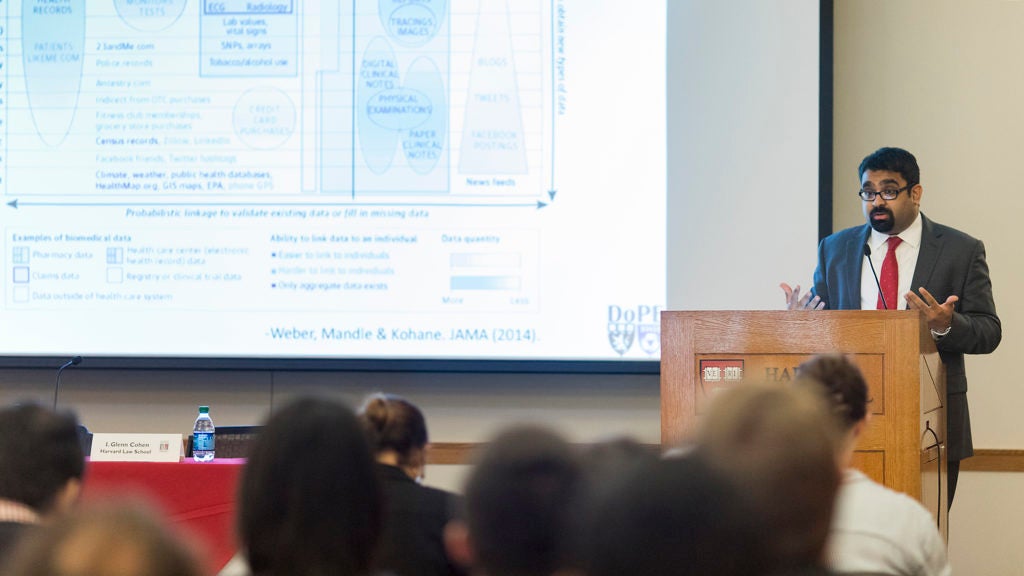 "Even if you can identify a small subset of individuals, then the question ethically is what risk are we willing to accept as a society as okay in terms of being able to facilitate this data sharing," said Sarpatwari.
Carmel Shachar '10, lecturer on law and executive director of the Petrie-Flom Center, spoke about the chapter she co-wrote on Gobeille v. Liberty Mutual, a case in which the Supreme Court decided that the Employment Retirement Income Security Act preempted a Vermont law requiring in-state healthcare payers to report claims and healthcare services data to the state.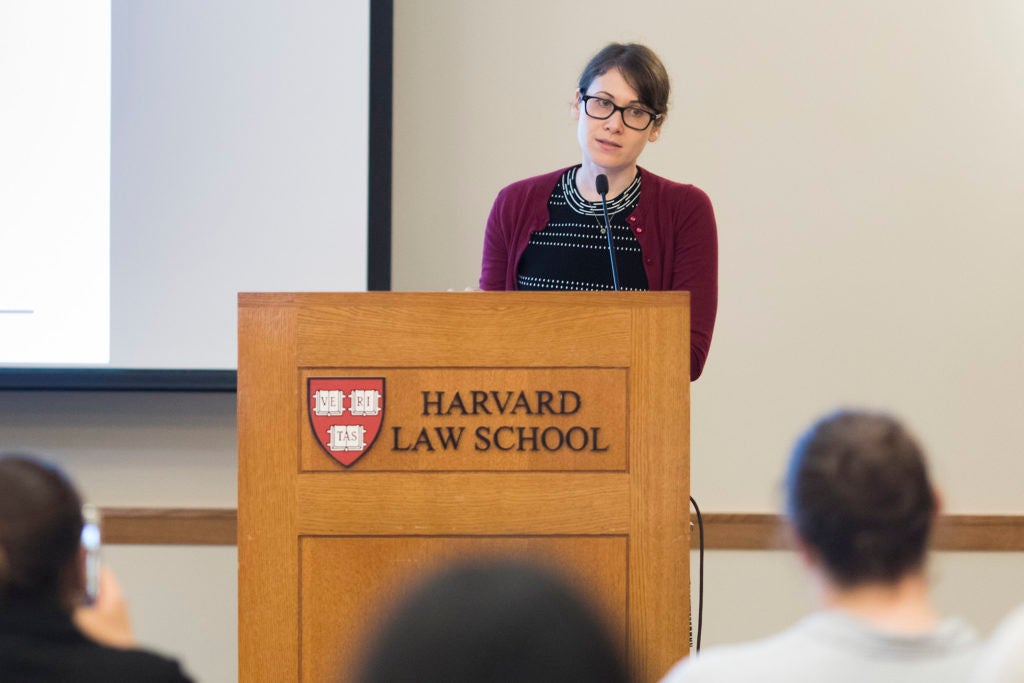 The result, according to Shachar, eliminated about 20 percent of the Vermont population from the data set and diminished other states' ability to collect information. It also meant the data included fewer women and an older and poorer population covered by public plans, she added. "The less representative our data set is, the worse conclusions we can draw from it is," she said.
Shachar proposed potential solutions, including incentives from states to promote healthcare claims data sharing. That could help provide the kind of big data sets we need in order to do some of the interesting work described in the book, she said.