Harvard Law School student Sarah Rutherford '21 and her roommates (both Harvard University graduates) recently launched Black Bakers for Black Lives, an initiative to raise money for, and awareness of, organizations fighting for racial justice. Each week on their Instagram page (@BlackBakersforBlackLives), they post menus, take orders, and bake delicious pastries for customers, then donate the proceeds to organizations that support the Black Lives Matter movement.
Prior to coming to Harvard Law School, Rutherford served as the deputy press secretary in the Office of the New York State Attorney General and worked in press and communications at the White House under President Barack Obama '91. This summer, when not baking, Rutherford is working in the litigation departments of both Cravath, Swaine & Moore LLP and Davis Polk & Wardwell LLP.
Harvard Law Today recently asked Rutherford why she and her roommates launched Black Bakers for Black Lives, how it works, and how people living near Somerville, MA can enjoy their baked treats while contributing to social justice efforts.
---
Harvard Law Today: When did you start Black Bakers for Black Lives?
Sarah Rutherford: My roommates and I began having discussions about the formation of Black Bakers for Black Lives in early June after the murders of Breonna Taylor and George Floyd. We officially launched our Instagram page and announced our first bake sale on July 3. Since then, we have grown our Instagram following to more than 300 followers and raised over $1000.
HLT: Why did you start it? How does it work?
Rutherford: The concept of Black Bakers for Black Lives came about from conversations in our home about racial injustices across the country. After each police-involved murder, we found ourselves mourning collectively at our kitchen table, attempting to soothe ourselves with dessert. The sadness and anger we felt led us to question how we were using the wealth of resources, talent, and knowledge at our disposal to promote Black flourishing. Out of this desire to support the Black Lives Matter movement in a sustainable fashion, we dreamt up a weekly bake sale that would donate its proceeds to organizations benefiting Black people. Similarly, we hope that consumers will feel inspired to have meaningful conversations about race in their homes.
It's a simple operation, in theory. Each week we offer a selection of sweets for purchase, the proceeds of which go to organizations fighting for racial justice, Black prosperity, and the overall well-being of our community. We post the menu and an order form link on Mondays. The link stays open until Thursdays at 10 PM. We send confirmation emails on Friday with instructions for how to pick up the treats on Sundays near Union Square in Somerville.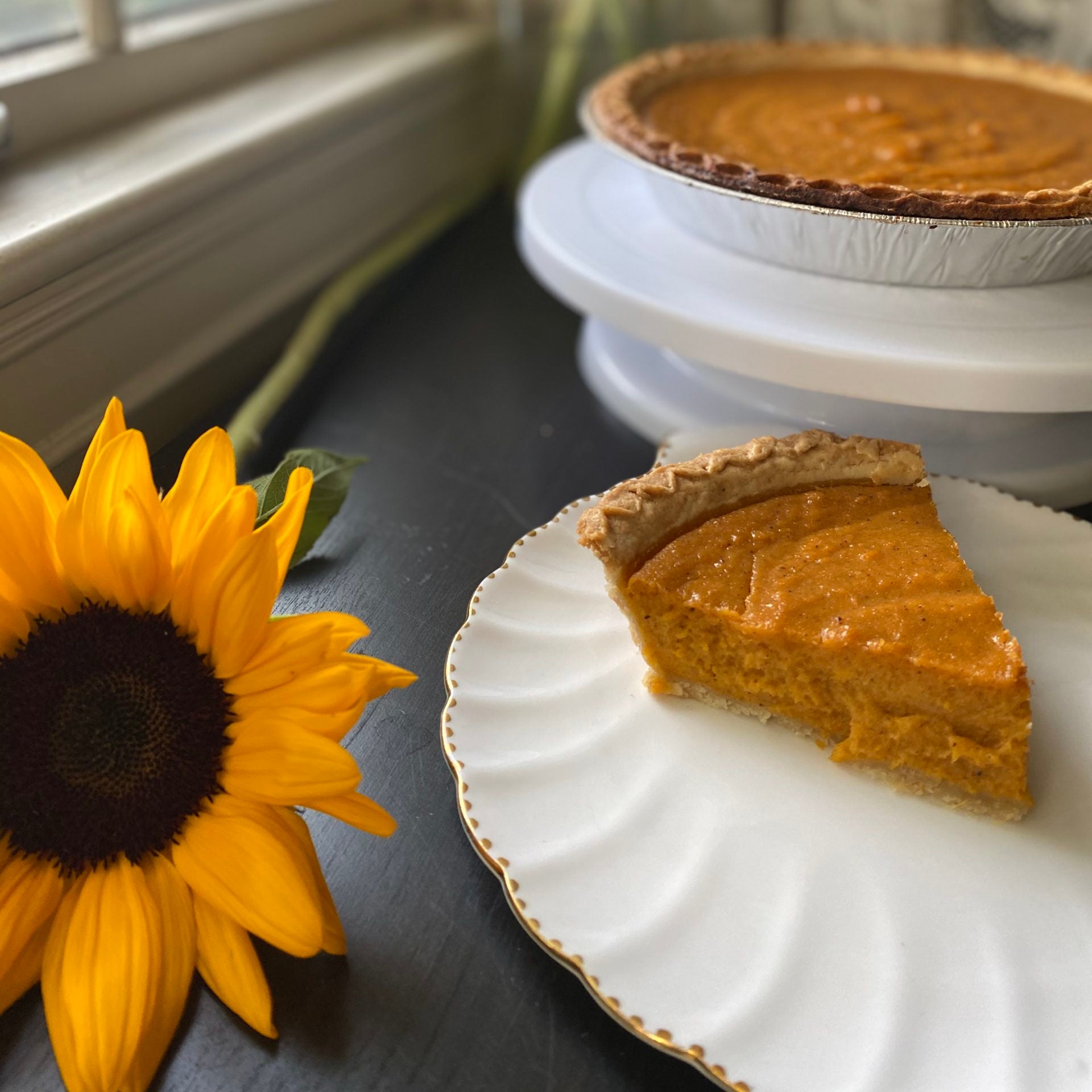 HLT: Who's involved?
Rutherford: Currently, there are three people involved: myself and my roommates Tolani Akinola and Nicole Johnson. Tolani graduated from Harvard's Chan School of Public Health and Nicole graduated from Harvard's Graduate School of Education.
HLT: How do you select the organizations to receive your proceeds?
Rutherford: We made a list of organizations that support the Black Lives Matter movement—from immigration advocacy to bailout funds to groups that provide therapy to Black women. We revisit and update the list frequently. Each week, we select an organization that speaks to the moment we are in. For example, we donated to the Marsha P. Johnson Institute, which protects the human rights of Black transgender people just after Pride Month and the anniversary of Johnson's death. We donated to the UndocuBlack Network, which serves Black undocumented people, following the Trump administration's decision to restrict international students to online study.
HLT: How much baking are you doing a week?
Rutherford: We receive between 20 to 25 orders each week. We spend a few hours in the middle of the week selecting the menu, promoting the bake sale, and corresponding with customers. We spend over 30 hours each weekend baking. While things can get intense towards the end of the week, this is absolutely a labor of love.
HLT: The baked goods look amazing. How long have you (or all of you) been baking? What's your specialty?
Rutherford: My roommate Tolani has been baking since she was a child. She's our HBIC (head baker in charge)!
I am more of a sous-chef and chief marketing officer. I worked in press and communications before law school, so it brings me joy to take pictures of the desserts. I like coming up with creative ways to capture each item on our menu and tell stories about the organizations we donate to. Nicole is integral to our quality-control process, ensuring that we select items that will appeal to a wide consumer base, and that our products are priced at fair market value. She works hard to ensure that our process is professional at every step of the way.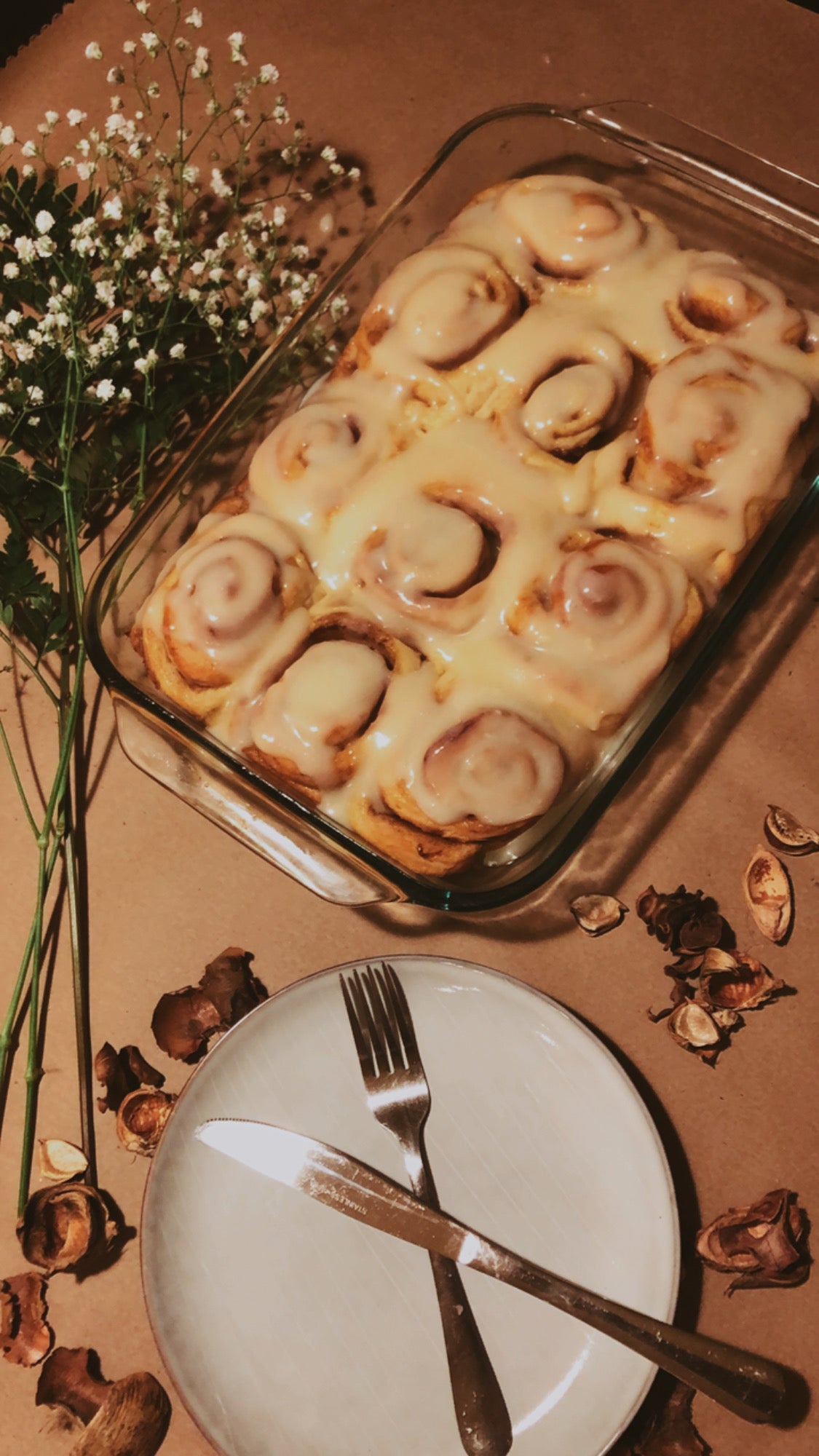 So far, our specialty (and our most popular offering) is cinnamon rolls. We love working with dough, the delicious scent of the baking rolls wafting through our home, and the warm smiles on people's faces when they receive them.
HLT: Black Bakers for Black Lives is taking a hiatus in August. Will it be back in the fall?
Rutherford: Yes, we will be back in mid to late August with our "Back by Popular Demand" menu full of our customers' favorites. In the meantime, we encourage our supporters to invite others to follow our page and to have conversations about racial injustice in their homes.
We want folks to think deeply about how they perpetuate racism and to ask themselves: What voices in the media do you listen to? What do your most intimate friend circles look like? If you're in a management position, how do you mentor, promote, and retain Black talent? For my law school peers, what legal doctrines restrict the rights of Black people? Can you commit to donating a percentage of your summer law firm earnings to an organization supporting the Black Lives Matter movement?
---
You can learn more about Black Bakers for Black Lives on Instagram at @BlackBakersforBlackLives.