Harvard Law Professor Annette Gordon-Reed '84, the Carl M. Loeb University Professor at Harvard, has been recognized by Mass Humanities with its Governor's Award in the Humanities. She will receive the award at a virtual awards event on Sunday, October 24, beginning at 5:00 p.m.
Gordon-Reed was one of four leaders, including Harvard Law alum John A. Burgess '76, recognized for their "public actions, grounded in an appreciation of the humanities, to enhance civic life in the Commonwealth." Governor's Awards nominees are selected by the Mass Humanities Board of Directors and confirmed by the governor of Massachusetts.
One of the nation's most accomplished historians and legal scholars, Gordon-Reed has won 16 book prizes, including the Pulitzer Prize in History in 2009 and the 2008 National Book Award for "The Hemingses of Monticello: An American Family." She is the current president of The Ames Foundation. A selected list of her honors includes a Guggenheim Fellowship in the humanities, a MacArthur Fellowship, the National Humanities Medal, the National Book Award, and the Frederick Douglass Book Prize. Gordon-Reed served as a member of the board of trustees of Dartmouth College from 2010 to 2018. She was elected a fellow of the American Academy of Arts and Sciences in 2011.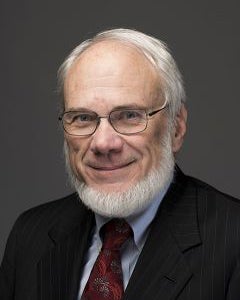 Burgess practiced corporate and international law at the firm WilmerHale for more than three decades. He currently teaches "Law of the Sea" at Tufts University's Fletcher School of Law and Diplomacy. He is a member of the Council on Foreign Relations and has been a visiting professor internationally. He spent a year at the U.S. State Department during the START Treaty negotiations, and is currently a member of the WBUR board of directors and chair of the governance committee. He has served as a trustee of the Roxbury Latin School; a director on the Mass Humanities board from 2003 to 2010, the final two years as chair; and as a member of several other boards.
The other 2021 Governor's Award recipients Sonia Nieto, professor emerita of language, literacy, and culture at the University of Massachusetts Amherst; and Heather Cox Richardson, a professor of history at Boston College will also be honored at the event.
In 2018, David J. Harris, former managing director of the Charles Hamilton Houston Institute for Race & Justice at Harvard Law School, received the award, and, in 2017, Henry Louis Gates Jr., the Alphonse Fletcher University professor and director of the Hutchins Center for African & African American Research at Harvard University, was an award recipient.