A jazz band played as students in evening wear – party dresses, sport coats and ties — strode into Austin Hall's Ames Courtroom. Red and white streamers dangled from the room's crossbeams. On the mock appeals court bench, 20 golden statues stood in a row, looking eerily like Oscars. A slipping, falling stick-figure man decorated the cover of the event program. "The Inaugural Torty Awards," it read: an award ceremony and film festival celebrating the inventiveness of Section Six students in Professor Jon Hanson's 1L torts class.
This year, Hanson, a three-time winner of HLS's Sacks-Freund Award for Teaching Excellence, challenged his students to create short video documentaries about how tort law might apply to social issues and problems on the edge of the law's reach. An "academy" made up mostly of Section Six 2Ls, 3Ls, and alumni judged the 21 films. Winners of the first annual Torty Awards – the "Tortys" – included films on climate change, driverless cars, and the Flint water crisis.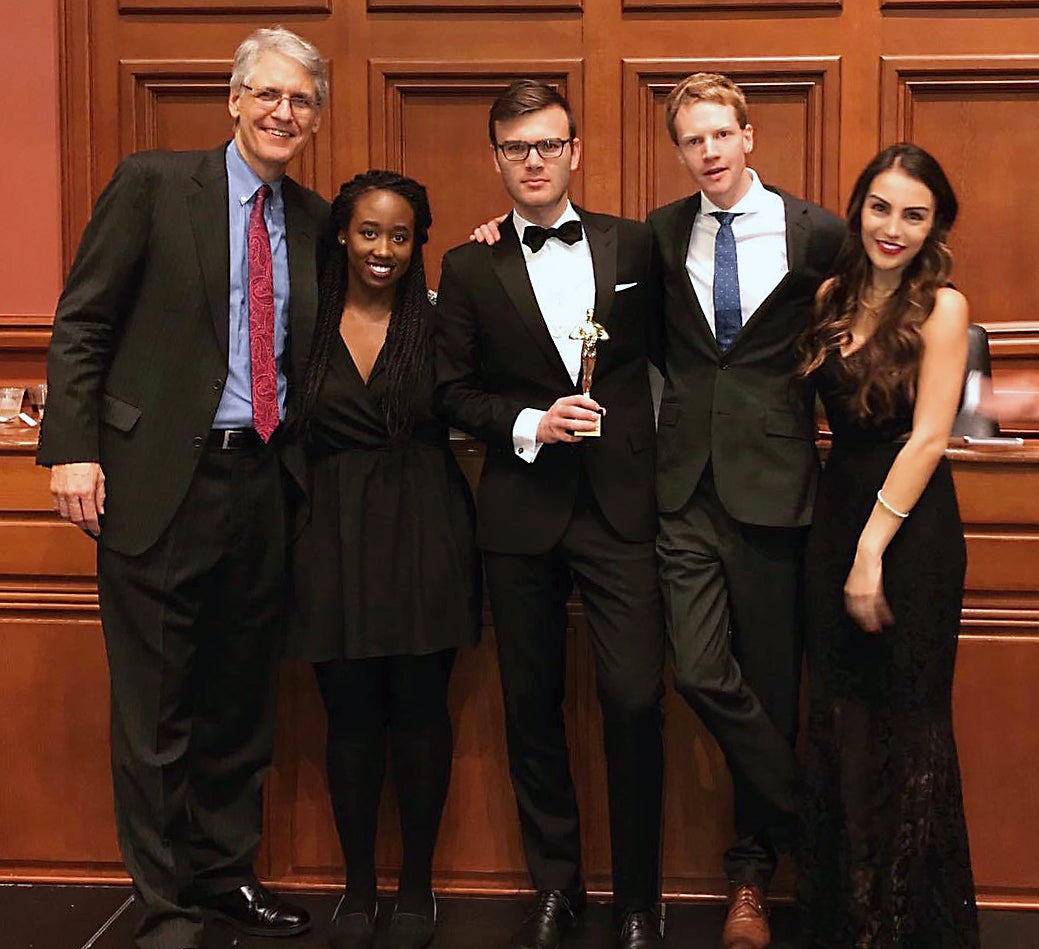 Hanson designed and planned the project with his teaching team, which included Jacob Lipton, co-director, with Hanson, of the Systemic Justice Project. "Part of what we were trying to do is give students opportunities in 1L to work together collaboratively," said Hanson, "[where] they bring their own personal experience or expertise to a policy problem that they care deeply about."
"The event also builds section community and allows students to see the talents and other dimensions of their classmates and teachers," added Lipton.
The Torty Awards mimicked the Oscars, with entertainment by Section Six faculty and current and former Section Six students, including jazz, modern and hip-hop dance, spoken word, a piece for three violas and keyboard. Emcees handed out shiny statues to creators of the winning films in five divisions. Unlike at the actual Oscars, acceptance speeches were humble and brief.
"Our award is not our statues, but our friendship," ad-libbed a co-creator of the film on self-driving cars and tort law, "which I will rely on when our cars become our robot overlords."
The ceremony, directed by Elisabeth Mabus 2L, a producer of the annual HLS Parody musical, threaded in-jokes about torts, Section Six, and Hanson through the presentations.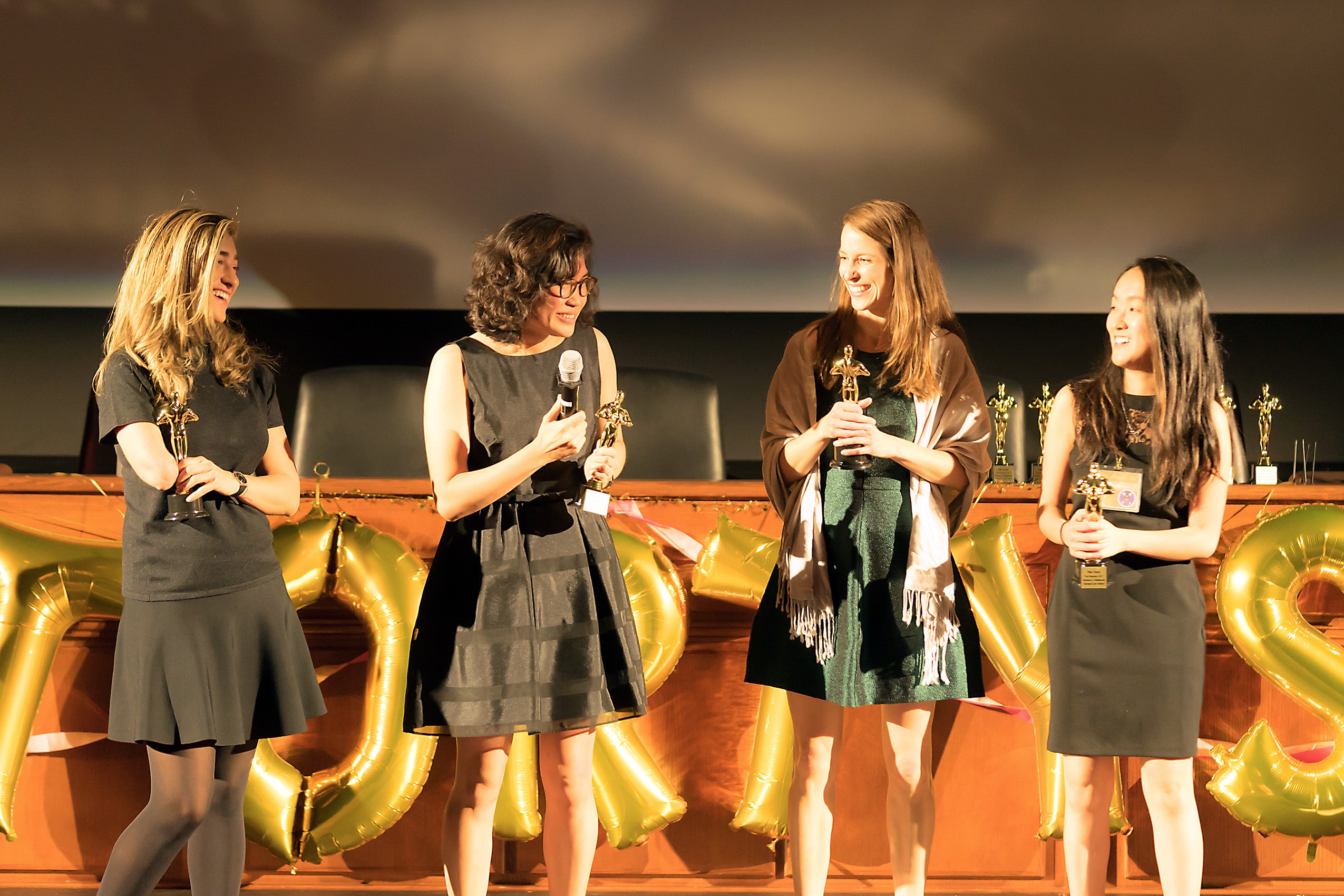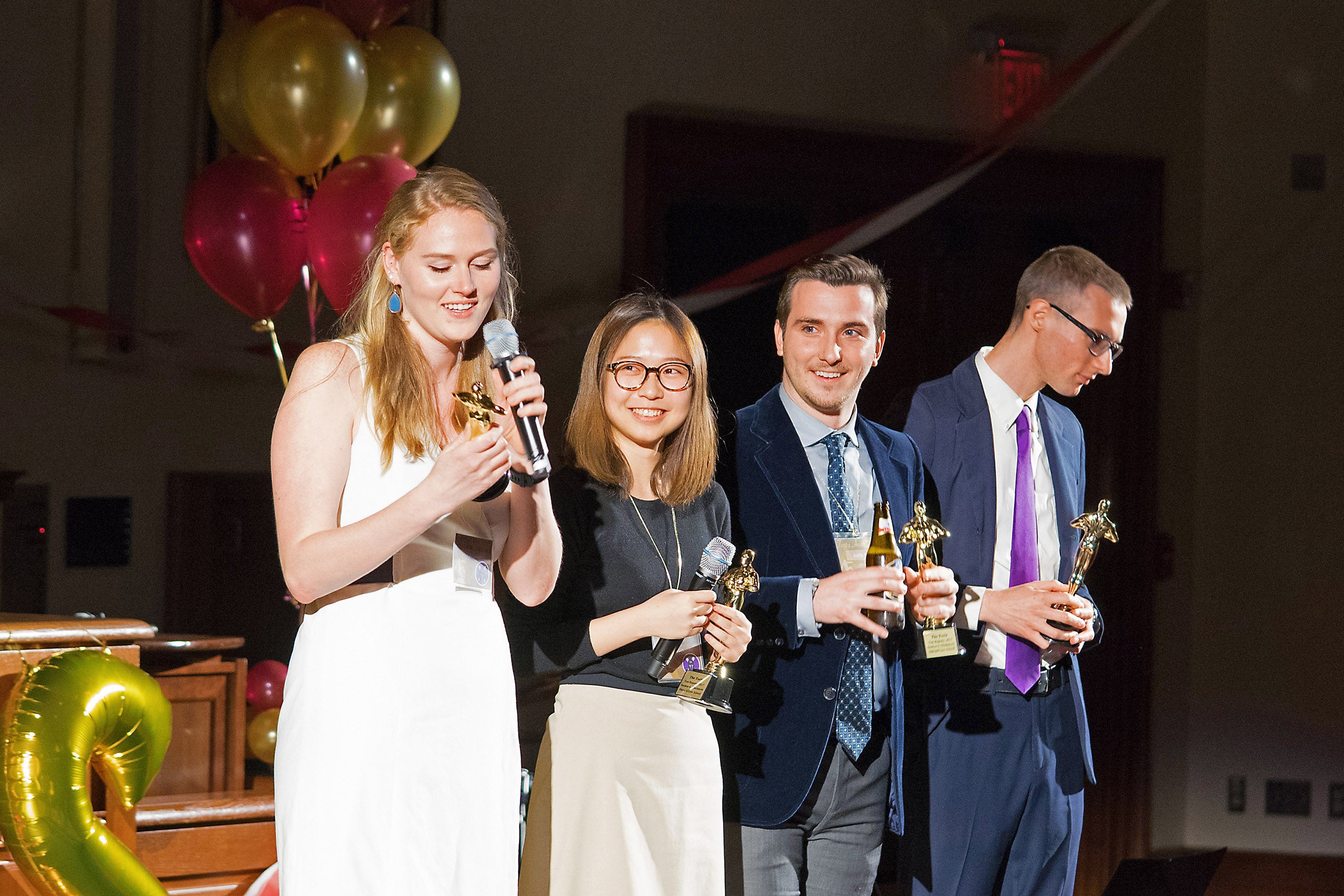 The comedy lightened the mood during a lineup of films that tackled hardships and injustices. One documentary included news footage and legal analysis about the plight of Kivalina, Alaska, a remote fishing town whose existence is threatened by rising seas. A documentary on Erin Brockovich, the environmental activist portrayed by Julia Roberts in a 2000 feature film, reported on the mixed results of her effort. Despite a $333 million legal settlement over contaminated drinking water in Hinkley, Calif., the polluted area in Hinkley has grown.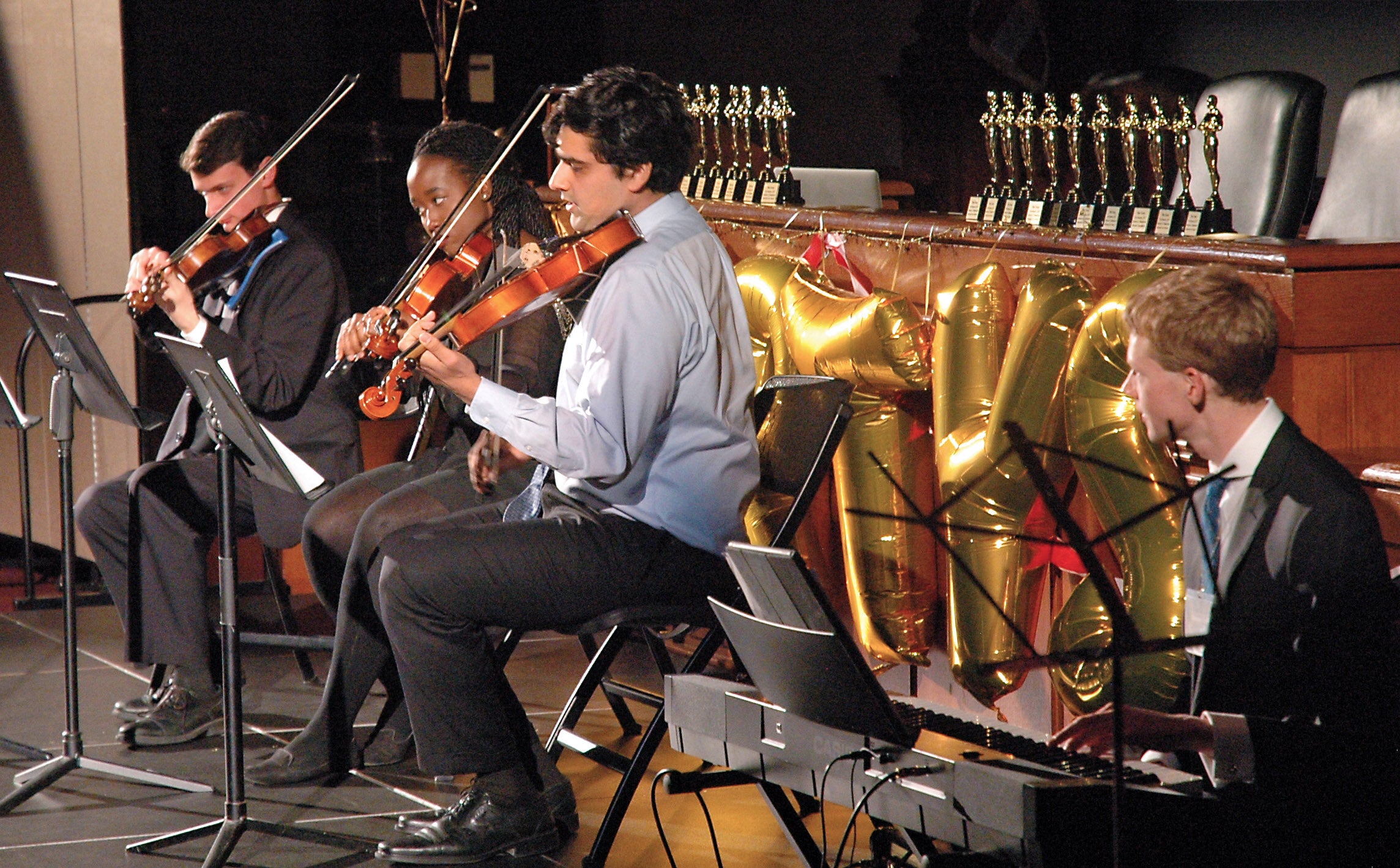 The student films reflect Hanson's broad, innovative approach to teaching torts. "The questions often asked in a 1L torts class are, 'What is tort law? Why should it be what it is?'" says Hanson. "I'm asking different questions: 'What is moving tort law? How does it connect to many areas of law and many of our problems? What's actually shaping the outcome in judicial opinions, as tort law is changing dramatically over history?'"
In Hanson's class, students question when and whether the legal system truly supplies justice. They study "frontier torts," wrongs that the civil legal system has not remedied, but might be able to remedy if the reach of tort law expands.
For instance, the Flint water crisis video, which won the evening's climactic Grand Torty for best film, analyzed many reasons why courts may ultimately rule against or limit Flint residents' claims over their lead-poisoned drinking water. Michigan state officials could claim sovereign immunity from lawsuits, the film noted. "The harmful effects of lead poisoning could take decades to appear," the narrator stated, "which makes it harder and harder to trace any individual problem directly back to that lead exposure." Also, courts take into account a victim's race, gender, and education level when calculating lost lifetime earnings. That could limit damages for Flint's children, who are mostly black and often poor.
Cristina Cornejo, a 1L student from Michigan who worked on the Flint video, says the film project helped her confront the real-life barriers to using the law to advance social justice.
"When you come to law school, I think you sometimes have this naive notion that you'll be the next [Thurgood] Marshall, and you'll [bring] a ton of impact litigation that will change the way things are done," Cornejo says. "What Hanson does is, he subverts those notions about the law being a strong, firm institution. It changes based on who's in power and what the systems are. And [he] shows you how you might be able to change it."
Vail Kohnert-Yount 1L, a co-creator of the Flint video, says the Tortys reflect Hanson's encouraging, collaborative approach to his role as the Section Six leader. "He says, 'You're all going to fail and all going to succeed in this room at various times,'" Kohnert-Yount recounts. "'The key is, we're all learning here, and we all learn together.'"
Hanson says he and his teaching team plan to reprise the Tortys next year. "It exceeded our very high expectations," he says. "It was unforgettable. It couldn't have been more uplifting in terms of community bonding, moral support, and just plain fun."
Just before the Grand Torty winner was announced, students in the raucous audience began shouting Hanson's name. "Speech!" some shouted amid cheers. Hanson obliged.
"Tonight was one of the best teaching nights I've ever had," he told his students, "and maybe one of the best nights I've ever had."
---
For more information, including film synopses, and photos the awards ceremony, and the evening's program, visit The Tort Report, the website related to the project, at tortreports.wordpress.com.
You can also visit YouTube to watch all of the films by the winners of the 2017 Torty Awards.
Related Reading