Two Harvard Law School alumni were recently appointed to prestigious judicial positions in their homelands. Professor Jau-Yuan Hwang LL.M. '91 S.J.D. '95 was named to the Constitutional Court of the Republic of China (Taiwan) and Professor Gonçalo de Almeida Ribeiro LL.M. '07 S.J.D. '12 was appointed to the Constitutional Court of Portugal.
Ribeiro was elected by the Assembly of the Republic and was installed as a judge of the Constitutional Court of Portugal in July.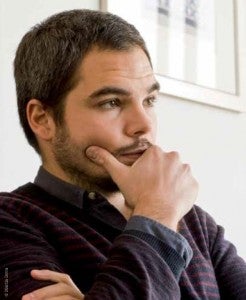 An auxiliary professor at the faculty of law of the Universidade Católica Portuguesa (Portuguese Catholic University), Ribeiro teaches jurisprudence, private law theory, and economic analysis of law, and he is a consultant to one of the major law firms in Lisbon PLMJ. He has been joint coordinator of the Lisbon Section of the Católica Research Centre for the Future of Law (2014-2016), and a visiting professor at the Katholieke Universiteit Leuven in Belgium (2013) and the law faculty of the University of Perugia, in Italy (2014). He has published academic works in Portugal and abroad in the fields of jurisprudence, constitutional theory, and the history of legal thought.
After graduating from the law faculty of the Universidade Nova de Lisboa (UNL, New Lisbon University) in 2006, Ribeiro received his LL.M. and S.J.D. from the Harvard Law School in 2007 and 2012. While at Harvard, he was a teaching fellow at the Harvard Kennedy School of Government from 2009 to 2010 and a Clark Byse Fellow at HLS from 2010 to 2011. He was awarded the Harvard Law School's Mancini Prize for his Ph.D. thesis on "The Decline of Private Law: A Philosophic History of Liberal Legalism" (2013), and the Dean's Award for Excellence in Student Teaching at the Harvard Kennedy School of Government (2010). As an undergraduate, he participated in study groups on Southern African political and economic development as a consultant for the Development Studies Centre of the OECD (Paris) and the Tropical Research Institute (Lisbon).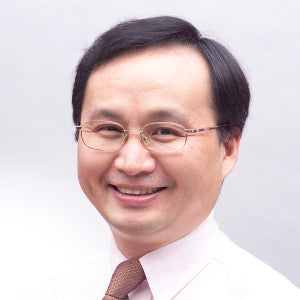 A professor at the College of Law of National Taiwan University since 1995, Hwang focuses his research interests on constitutional law and international law. After earning his S.J.D. at HLS, Hwang joined NTU, where he teaches Constitutional Law, U.S. Constitutional Law, Comparative Constitutionalism, International Law, and a course concerning the legal status of Taiwan.
Hwang has published articles in many scholarly journals and publications, including "Development of Standards of Review by the Constitutional Court from 1996 to 2011: Reception and Localization of the Proportionality Principle" (National Taiwan University Law Journal, 2013-06-01, (Vol.42, Issue 2), pp.215-258) and "Taiwan's Constitutional Court from 2003 to 2011: New Appointments and Different Performance, Seoul Law Journal, 53 (2):41-63(in English). He is the editor of "Direct Democracy in Asia: a reference guide to the legislation and Practices" (Taipei, Taiwan Foundation for Democracy, 2006), and co-editor of "Constitution: Separation of Powers," (Taipei, Taiwan, 2008). His Harvard Law School S.J.D. thesis, "Constitutional change and political transition in Taiwan since 1986," focused on the role of legal institutions during political change in Taiwan, and, in a 2003 National Taiwan University Law Journal article, "Choosing a New System of Judicial Review for Taiwan," Hwang reflected on the status of Taiwan's Judicial Yuan.
A graduate of National Taiwan University, Hwang received his bachelor degree of laws in 1984 and master degree of laws in 1989. He worked in private practice as an associate attorney at Formosa Transnational Attorneys-at-Law from 1988 to 1990 before attending Harvard Law.