If you caught the July issue of Wired magazine, you saw an opinion piece that made a lot of sense. Pointedly titled "Hey Tech: You'd Do Well to Stop Ignoring Smaller Cities," the author of the piece argues that tech companies should look beyond Silicon Valley and start investing in places like Chattanooga, Louisville and the author's own hometown of Shreveport, Louisiana.
That author is Harvard Law School student body president Adrian Perkins, a third-year student and former U.S. military captain and company commander who was stationed in Iraq and Afghanistan. The article reflects his longtime interest in tech law, along with his work as the strategic technology advisor to the city of Shreveport.
"We were named the fastest shrinking economy in the country during 2015," he points out. "We had a bunch of manufacturing jobs that were outsourced, and we never had an economy that could recover those jobs—That's been the American story for a lot of cities. The oil industry maintained the economy for awhile, but even that started having a negative effect." As he's argued in Shreveport, when he testified before the city council last March, one immediate step forward would be a broadband network. "That would at least show that the city is open to pursuing technology, and companies coming in wouldn't have to bring their own. If you look at cities that have become hubs of technology, there's a pattern: A story is written about you, companies take notice and start moving in. But you don't get there unless you take the initiative."
Perkins says that his interest in the tech field was awakened in Susan Crawford's Harvard class, City Use of Technology. "That class motivated me because so many things I heard applied to my hometown. The class actually gives examples and case studies on a ton of cities and how they use technology to deal with crime and transportation issues."  Still, his Shreveport roots made him look a little harder at some of his Harvard classes. "Our case studies seldom talked about the Chattanoogas [where unemployment was halved by investments in technology], it was always the Chicagos and the Los Angeleses. And I feel that going forward, everybody should have a piece of the story."
[pull-content content="
HEY, TECH: YOU'D DO WELL TO STOP IGNORING SMALLER CITIES
Adrian Perkins |Wired Magazine
The lack of diversity at tech companies is well-established: Less than 10 percent of workers at Google and LinkedIn are non-Asian minorities, for example, and only 31 percent of employees at Google are women. But the technology industry is guilty of another serious blunder that hasn't spurred the same volume of national conversation: a lack of interest, and failure to invest, in the capacity of small and mid-sized cities to shape technology's evolution.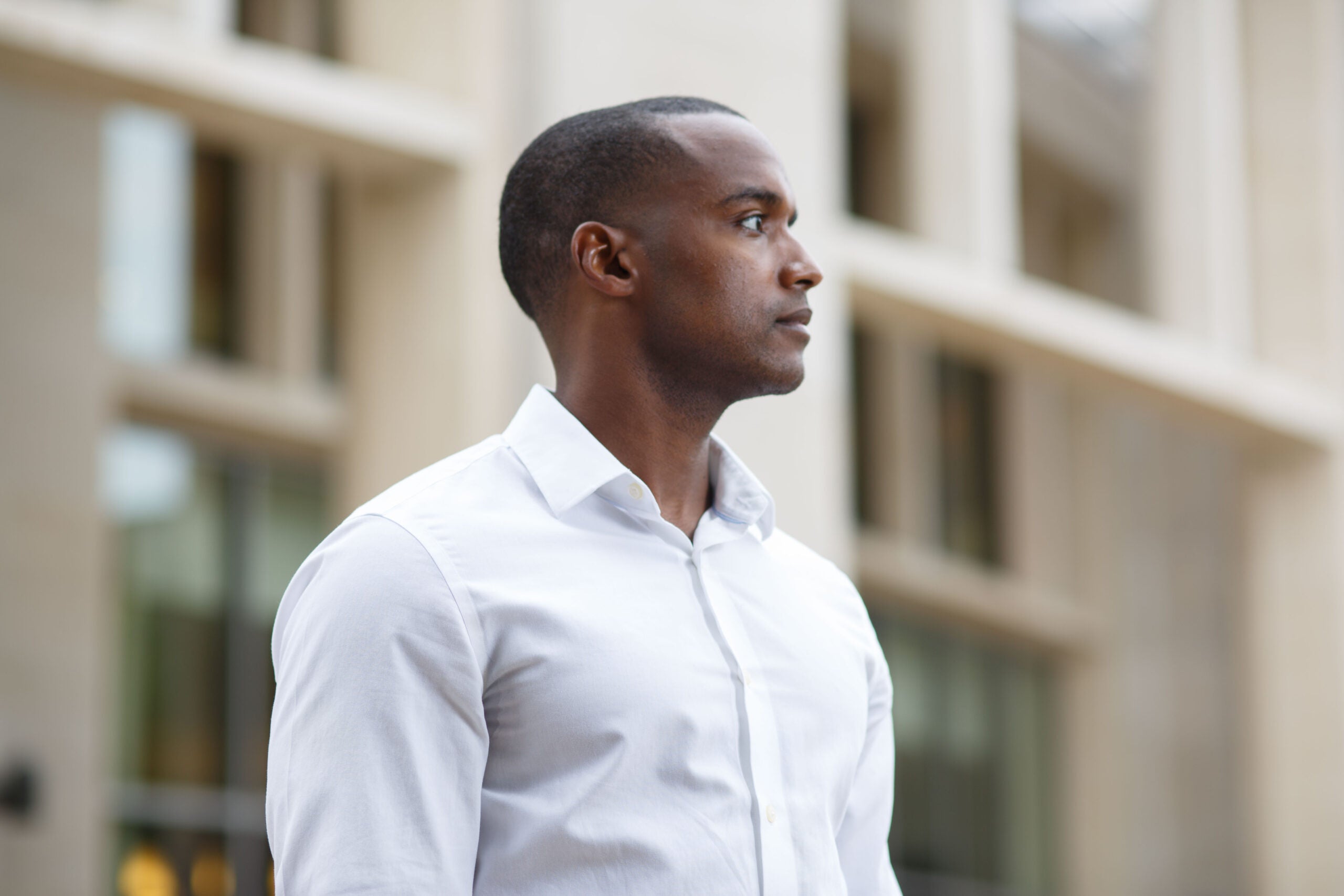 "My older brother served in the military, so that was one seed; then I watched the 9/11 attacks from my science class and that was the second. West Point recruited me to run track, so that decided it: I could serve my country and I wouldn't be putting any financial burden on my mom." After completing training he was deployed to Baghdad, where he commanded a platoon of over 30—and was proud to say that he got them all home safely.
"I think compassion is one of my strongest interpersonal skills, but it takes a bit of grit as well. If your number one motivation is to take care of people, you can get into the bravery thing a lot easier. The scariest moment for me was probably when I stepped out of my vehicle in Iraq for the first time as a platoon leader—In your mind you have visions of explosions and gunfire. Once you're past that, it's just a matter of putting your left foot after your right foot. During my time in Iraq we did over 100 patrols on the ground, and I'm blessed in that I was given the mental tools to not have the long-lasting effects weigh me down."
He continued his service for an additional two years beyond his mandatory commitment to be a company commander with the 101st Airborne in Afghanistan, ultimately reaching the rank of captain and being awarded a Bronze Star. Returning to civilian life, he was first accepted to teach economics at West Point—a dream position he nearly accepted, until another dream came true a week later when he was accepted to HLS and as a Tillman Scholar shortly after.
Perkins is now weighing options after Harvard. Though he may return to Shreveport and continue advocating for technology, he may also return to Sidley Austin, where he's been more involved in corporate transactions. But he says that tech law will likely be in his future, even if he goes the latter route. ""If I go to a corporate law firm, I could carve out a specific space for that."