Mark Wu, the Henry L. Stimson Professor at Harvard Law School, was recently appointed the new vice dean for the Graduate Program and International Legal Studies. He replaces Professor William Alford '77, who served in the role for the past 18 years.
"Mark Wu is a superb teacher and mentor to our students and an impactful legal scholar whose work has cast important light on our international economic system," said Harvard Law School Dean John F. Manning '85, the Morgan and Helen Chu Dean and Professor of Law. "At a time of great change across the globe, Mark's expertise and his commitment to Harvard Law School's crucial role in educating students from around the world and in fostering research and scholarship about international and comparative law make him the ideal person to lead our Graduate and International Legal Studies programs."
Wu's research focuses on international trade law, including issues concerning emerging economies, digital trade, intellectual property, trade remedies, environment, and investment. He is also a faculty co-director of the Berkman Klein Center for Internet & Society, is affiliated with several other university programs, and serves on the advisory board for the World Trade Organization's Chairs Programme and on the World Economic Forum's Global Future Council on International Trade and Investment.
Harvard Law Today recently asked Wu about what excites him in the role, his plans for the future of the Graduate Program and International Legal Studies, the challenges and opportunities he sees ahead, and what he does for fun.
---
Harvard Law Today: What interested you in taking on the new role?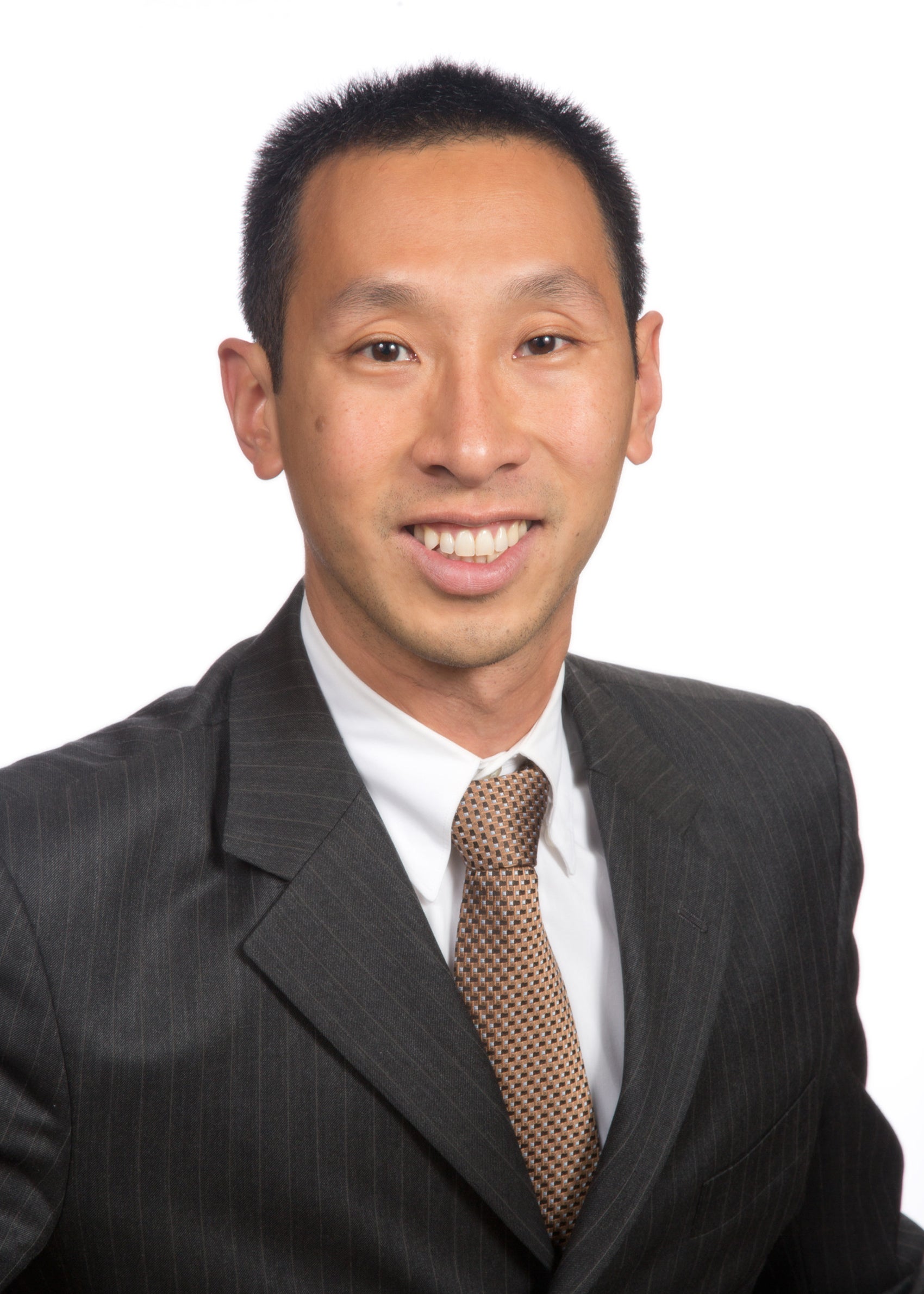 Mark Wu: When Dean Manning approached me about taking on this role, I hesitated initially. I've always loved working with our LL.M.s and S.J.D.s. But the areas of law on which I work—trade, digital economy, China, and the environment—are all experiencing policy flux and undergoing tremendous changes at this moment. So I wasn't certain if I'd have the bandwidth or it made sense to take on a larger leadership role internally. I sat down to discuss it with Bill Alford, who has been a terrific mentor to me over the years and done an absolutely stellar job as vice dean for the past eighteen years. Bill ultimately convinced me of the synergies that the position offers in balancing the two different roles that one can play as a scholar—in shaping our students and in trying to shape our world. I was also tremendously impressed by the dedication and empathy of the Graduate Program and ILS staff. I've had the privilege of working closely with them for the past year, and they really always have the best interests of our students at heart. All of that got me excited to carry forward the legacy of Bill, David Kennedy ['80], and others who have built this program into the finest of its kind in the U.S.
HLT: Can you tell us a bit about the Graduate Program and International Legal Studies at HLS? What makes them stand out?
Wu: The obvious answer is our students. Each year, we attract top students with impressive backgrounds from all over the world. We select these students without regard to their ability to fund their education, and we have a robust financial aid program to assist those who cannot. The diversity of talent that we attract and the scale at which we are able to operationalize these principles make our Graduate Program distinctive from the LL.M. and doctoral programs of other law schools.
As far as International Legal Studies, we have an impressive array of curricular offerings. But just as important are the extensive programs and resources that we make available to our students to chart a customized path to explore the global dimensions of law during their time at HLS. This includes support for conducting research overseas, for global public interest jobs over the summer, for studying abroad, and for engaging in independent clinical projects over Winter Term. The scope of this support makes Harvard distinctive, even from other peer schools with robust international law programs. Each year, we also attract some of the world's leading academics and practitioners to teach our students as well as to conduct their independent research as a visiting scholar or visiting researcher. So, you never know who you might meet in one of your classes or at an HLS event. It's just an exciting place for anyone interested in global issues and the law.
HLT: I know you have only just started as vice dean, but have you had time to formulate any longer-term goals or aspirations? Putting it another way, where do you see things in, say, five years?
Wu: So many elements of these programs are running so well that my first goal is to not break what doesn't require fixing. But there are a few things that I'd like to focus on, once we are able to move beyond the pandemic. One is ensuring that we remain innovative in our curriculum. Some of our peer institutions have launched impressive clinics and practicums for international issues such as development, climate change, and global health. Others are expanding the global dimension of their business law curriculum. Although Harvard has an impressive breadth in our international offerings, I'd like to make sure that we remain on the cutting edge in terms of thinking about how to train lawyers for the global economy.
A second goal is to build a stronger community at Harvard for both international students and international law. We have so much going on at any one time that it's easy for people to fall into their silos and not be aware of what else is happening on campus. I'd like to find ways to make it easier for people to forge connections and discover shared interests across the student body, with faculty, and with our alumni.
Lastly, I think that the world is experiencing a period of sustained flux and an increasing contestation of norms between countries. I see it in my own work on trade and digital governance, but we are also seeing it in real-time as countries respond to the pandemic. I want to make sure that we equip our students to understand the world through a lens vastly different than their own. This skill is going to be more important than ever for lawyers in a world that is becoming more fragmented, even as technology ties us closer together.
HLT: What opportunities do you envision for the Graduate Program and International Legal Studies?
Wu: I travel quite a bit for my work, and everywhere I go, I discover alumni who remain excited about their time at HLS and curious about what's happening now on campus. One opportunity is for us to tap even more into our tremendous alumni base globally than we already have. Another trend that is happening, perhaps at a more accelerated pace than we could have imagined even last year, is the growing use of digital platforms to connect people and to access information remotely. Technology is presenting us with an opportunity to expand the reach of individuals with whom we interact and to rethink how we interact. I also think that there's an opportunity for us to develop more opportunities for practical training and to explore how we can better explore global dimensions into our broader curriculum outside of our international and comparative law offerings. We already have been scaling up the global dimension in courses such as the Cyberlaw Clinic and Health Law Workshop, but there will be opportunities for further curricular development.
HLT: This is obviously an extraordinary time for all students, but also for international students in particular. Can you describe some of the challenges and how you, the team, and HLS are approaching them? Put another way, what has your primary focus been as you have transitioned into the role?
Wu: I started preparing for the pandemic to arrive in the U.S. way back in January, and telling my colleagues who asked that they also should do so. Even so, the past few months have presented lots of unexpected turns. Our recent international graduates have been confronted with a dizzying array of uncertainties—about their ability to sit for the bar exam, whether law firms might rescind offers or push back start dates, and whether they could remain in the country until the bar exam or their jobs started. We've tried to provide up-to-date information and offer webinars to answer questions as developments shifted. We also created a postgraduate research program for our international graduates who wish to explore an in-depth research question.
The challenges facing our incoming international students are entirely different. One thing that we did, which was different from many of our peer institutions, was to make the call about the fall semester early, back in June. Our goal was to allow our students sufficient time to weigh its implications individually and to plan accordingly. Our primary focus has been two-fold: to maintain the excellence of our pedagogical mission and to safeguard the well-being of our community. To give one example of the types of decisions that we've faced, the decision to be remote meant that some of our overseas students would face time zone challenges for classes. We examined who these students were likely to be and their expressed areas of interest. After doing so, we added a dozen additional classes to expand the selection of courses from which they could choose. This includes a Corporations class that will take place in the middle of the night in Cambridge, but in the morning in Europe and Africa, and in the afternoon/early evening in Asia and Australia. A few will be taught by visiting faculty who are Harvard LL.M. and S.J.D. graduates themselves and had taught here very successfully in the past. It was heartwarming to see how willing they were to step in, when we asked. Not a week has gone by without some new challenge surfacing. My focus has been on doing what's needed to deliver on our educational mission, while trying to balance between different competing interests.
HLT: You are extraordinarily busy as a faculty member and leader at HLS. What do you do for fun?
Wu: I try to do some form of exercise daily as an outlet from work. I like to run, swim, bike, play tennis, or do yoga. Over the past few years, unfortunately, my body has started to give way. I've had a lingering foot injury, gotten into two bike accidents in Boston, and broken my shoulder twice. But I remain undaunted. Normally, I also love to travel and discovering new places. It may be a while before I can do that again. During the pandemic, I've watched quite a bit of Netflix, like everyone else stuck at home. My friends like to make fun of me for having the pop culture taste of a teenager, despite being middle-aged. I'm also a big fan of watching sports, but as you can tell from all my injuries, I'm far from talented when it comes to playing them.
HLT: What are you reading this summer?
Wu: Right now, I'm finishing "The Soul of Care" by Arthur Kleinman. I've known Arthur professionally since he invited me to join the university's Asia Center several years ago. But what I didn't know was that he had been caring for his wife in her journey with Alzheimer's, at the same time that I was embarking on a similar journey caring for my mother. The book is a wonderful reflection of what he's learned about what's important when caring for others and forging connections. I also loved the novel, "The Resisters," by my friend Gish Jen, about a dystopian future, strong-willed women, and baseball. And my daughter is insisting that I read Michael Pollan's classic, "The Omnivore's Dilemma," and that we eat less meat at home.