Law students provide legal services at a new youth-run shelter
After dropping his backpack into a locker, a 19-year-old headed to the kitchen. Others were working on the computer or just chilling for the evening. A young woman asked for some advice about an issue that had come up during the day.
Meanwhile a team of Harvard students preparing the evening meal at Y2Y—the new shelter for homeless youth in Harvard Square—needed some advice of their own, on how to make the grilled cheese sandwich that the young man had requested.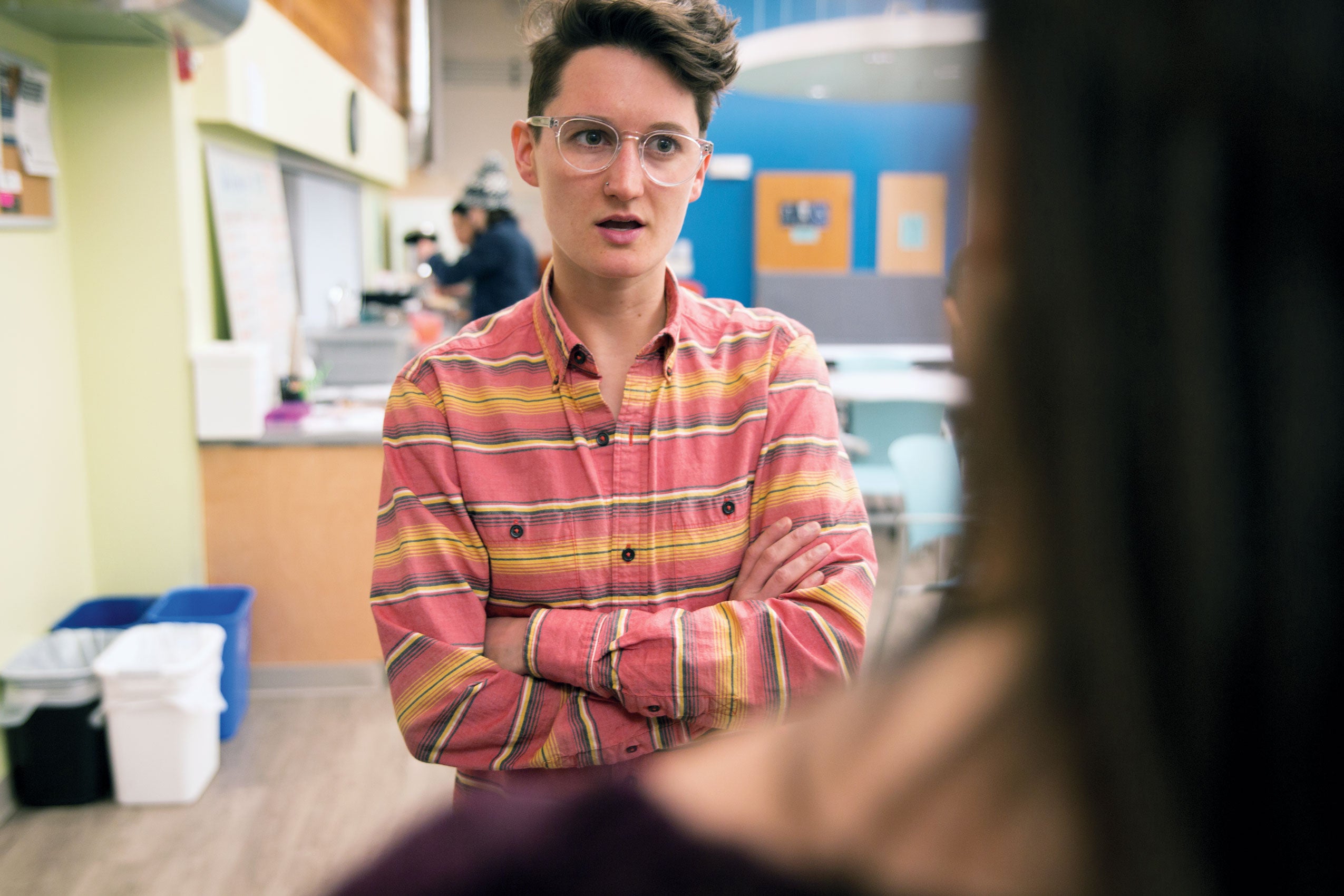 "Each night I work at the shelter, my culinary skills are put to the test," said Jina John '17, a member of a Harvard Law coalition whose focus is to engage the HLS community around the issue of homelessness. John was quick to add that, culinary skills aside, her shifts at the shelter have helped her become more cognizant of the issues that these 18- to 24-year-olds face.
Y2Y was founded by two recent Harvard College graduates to meet the distinct needs of homeless youth. Central to its mission is the idea that students serve as case managers as well as legal volunteers, helping other people their own age get back on their feet.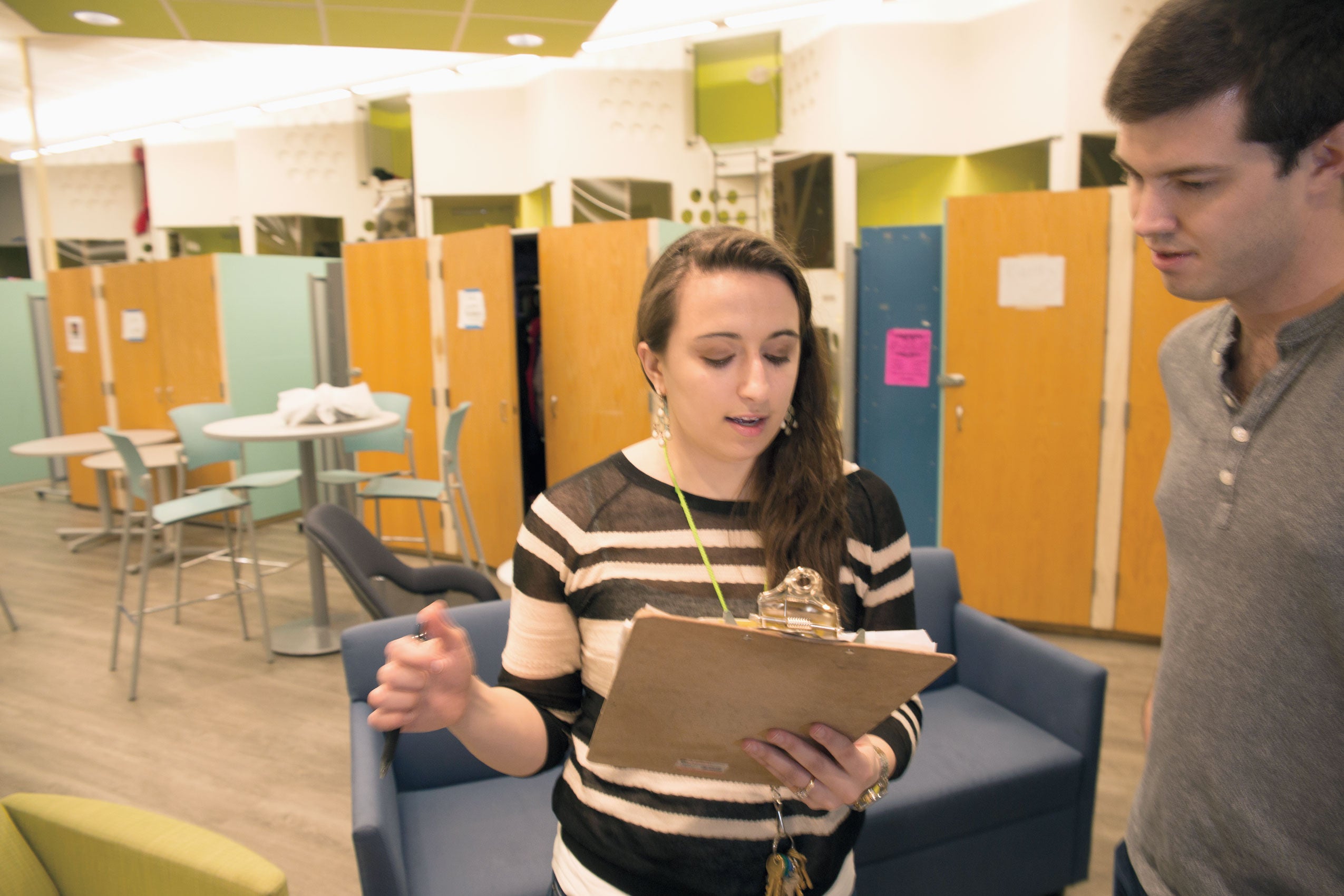 Since the shelter opened in December, about 150 students per week from Harvard and other local colleges and Harvard graduate schools have volunteered in the renovated space in a church basement.
Among them were student attorneys from the Harvard Legal Aid Bureau, who staffed a help desk three nights per week starting in February. In addition to providing guests with legal referrals to outside agencies, they partnered with Greater Boston Legal Services to help guests request copies of their criminal records and initiate motions to seal those records, said Awbrey Yost '16, who heads HLAB's legal services at Y2Y.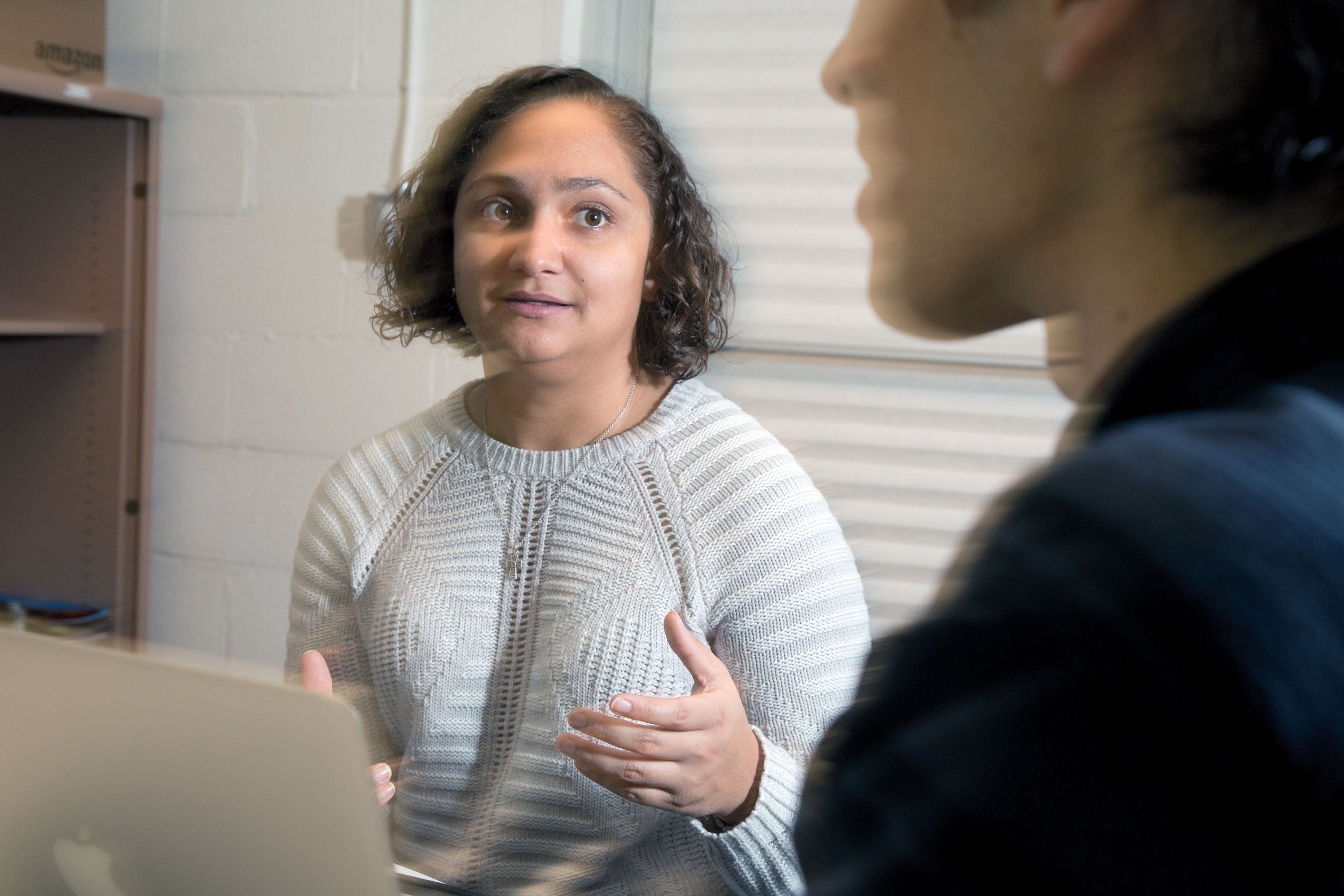 Homeless youth move around a lot, she said, which makes it difficult for legal services organizations to reach them. At Y2Y, guests can stay up to 30 days at a time.
In addition to providing legal services, said Yost, "we hang out in the community space where we are available to answer questions or just chat about the day."
Members of Lambda, HLS's LGBTQ student group, also came to the shelter weekly, to help guests get state IDs and other identification. "IDs touch every aspect of a person's life, from getting a job to even staying at a shelter," said Kristen Bokhan '17, the project's head. The ID process is particularly difficult for many LGBTQ youth, she said (who make up about 40 percent of homeless young people). "Often the birth name might not be the name they go by."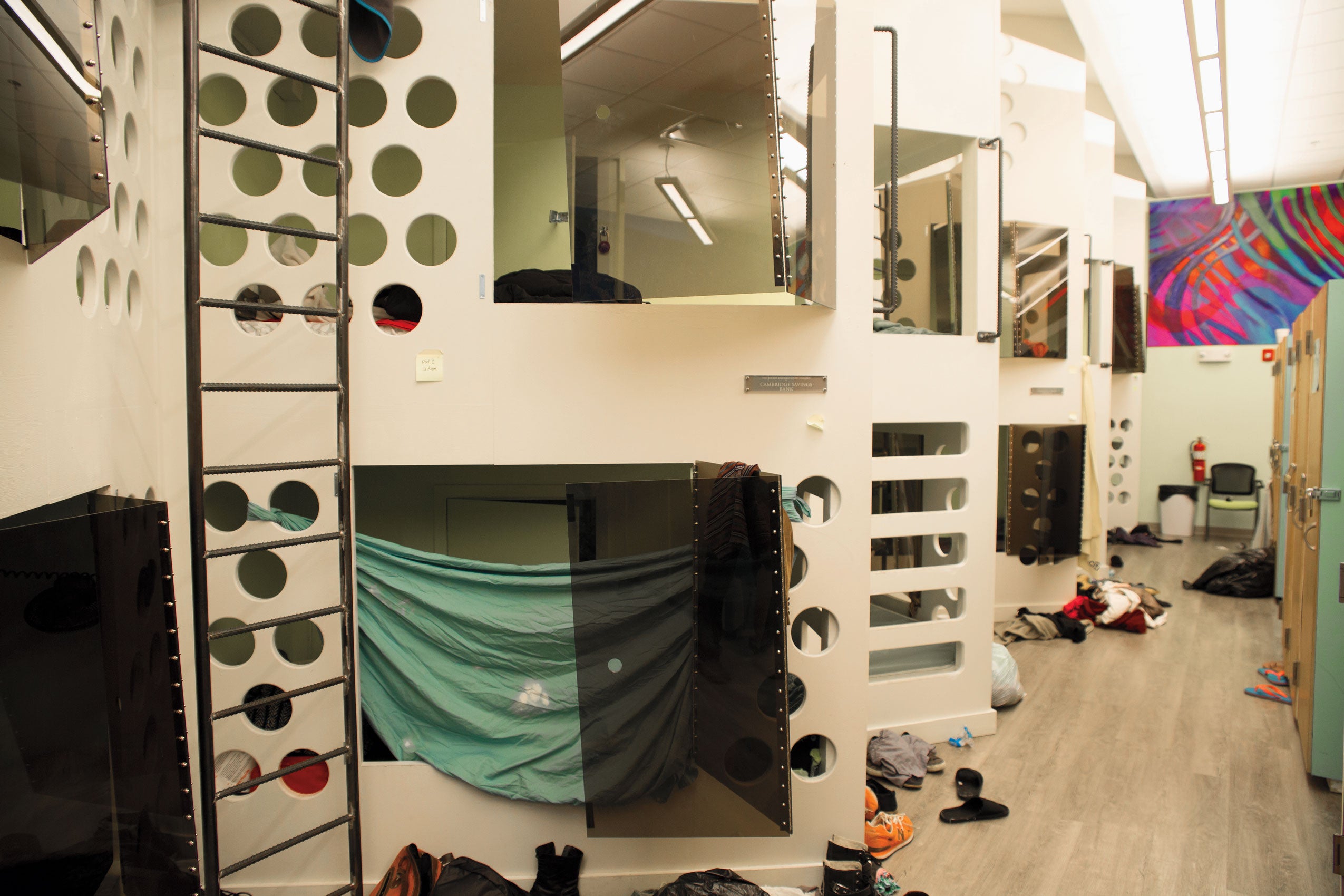 For many HLS volunteers, it's the small moments that stay with them. Brian Klosterboer '16 mentioned waking up a guest at 4 a.m. to help him get ready for an early morning job interview. Yost recalled riffing with a guest on a recent Leonardo DiCaprio movie. For Rachel Granetz '17, volunteering at Y2Y was her favorite part of the week.
Lauren Gabriel '17, the liaison between the HLS coalition and the shelter, hopes that the tally of these moments will lead law students to think more critically about issues of homelessness in their future roles.
"That's one of the great things about being a student-run organization," she said. "You feel like you're taking ownership of a community effort. You feel like you're part of a movement."
---
Related Coverage
Boston Globe: In Cambridge, a haven for the young homeless
Harvard Crimson: 30 Nights: Y2Y Homeless Shelter