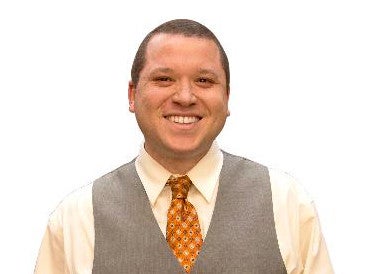 Baltimore Corps wants to make Baltimore the social change capital of America. Recently, its co-founder Fagan Harris shared his vision with 40 students at Harvard Law School.
Baltimore Corps creates fellowships to connect "mission-driven" professionals with Baltimore public and social sector organizations. Named a "Black Male Achievement Fellow" by Echoing Green, Harris discussed the challenges of running a social enterprise as well as building and maintaining community partnerships. "Our mission is to build a stronger Baltimore, and community engagement is part and parcel of doing so," he said.
First-year law student Paul Kominers was struck by Baltimore Corps' model of community-based action. "In effecting change, there's much to consider beyond just the law," said Kominers. Harris's work, he said, "was a reminder of the complexity of issues we face and an inspiration to tackle them."
According to Harris, "the issues facing Baltimore are intense, but not unique. Our success or failure to meet the community's needs will set the course for millions of Americans" in cities across the country, he said.
He described local organizations making a difference in Baltimore such as Thread, a comprehensive mentoring program with 100 percent high school graduation rate; and CUPs Coffeehouse in West Baltimore. The non-profit coffeehouse serves as a workforce development program for disconnected youth. With Baltimore Corps Fellows, CUPs has launched a citywide catering service and is in the process of opening a second location.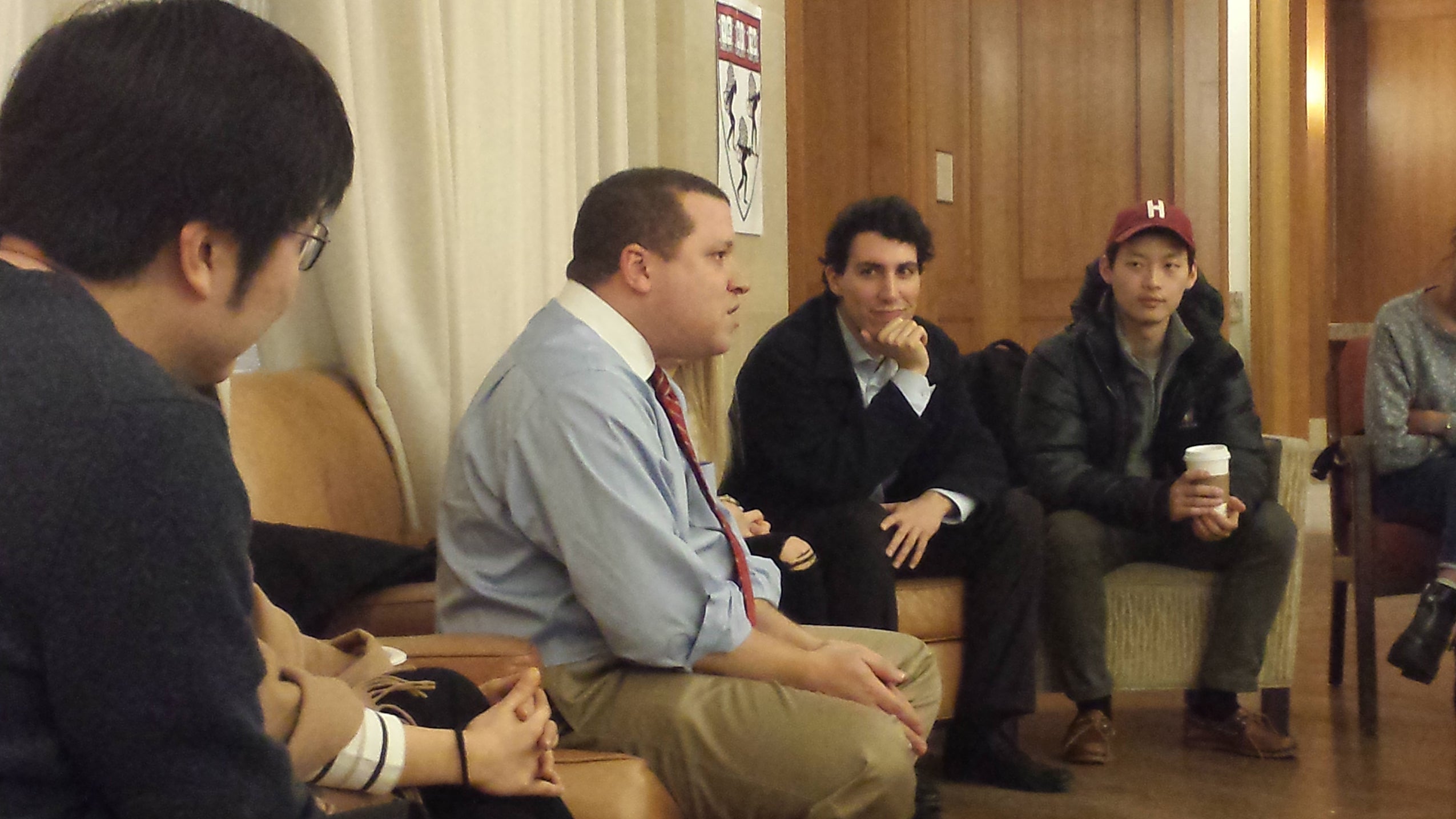 Harris also discussed Baltimore Corps' activities in the community following the death in police custody of Freddie Gray. In the wake of the unrest that ensued, Harris' organization and its fellows worked to address needs in the community relating to law, advocacy, and community health, with several fellows placed in the city health department to scale up much-needed community intervention programs. (See coverage in the Baltimore Sun).
Numerous students participated in the conversation with Harris, including Minwoo Kim, a second-year student who will be moving to Baltimore for the summer and plans to live in the city after graduation. Kim noted that the media's portrayal of the city "missed the point — just elaborating on the gravity of the situation does not get us to the important question of how to solve it."
Harris encouraged the students to consider how they could incorporate public problem solving into their chosen field. He closed the event with a call to action echoing the words of Harvard alumnus John F. Kennedy, "our problems are man-made, therefore they may be solved by man."
The event was co-sponsored by the HLS Chapter of the American Constitution Society, the Black Law Students Association, the Social Enterprise Law Association, and Law and Social Change Program of Study. During his visit to campus, Harris also met with staff members from the Office of Public Interest Advising and held individual informational interviews with interested students.
Further reading
Health Department brings on Baltimore Corps fellows to help in unrest response (Baltimore Sun)
Retaining Talent While Leading Social Change (Baltimore Story)