During his remarks to incoming first-generation students during Orientation, Professor Glenn Cohen '03 invited students to turn to their nearest classmate and remind them that they are at Harvard Law School for a reason. "That's an easy thing to say to someone else," he reminded them. "The important thing is to say it to yourself."
Over the past four years, the First Class dinner has been an occasion to welcome into the HLS community students who are the first in their family to attend law school, including many from lower-income families. This year's event was also the first non-virtual campus event of the semester; Dean John F. Manning '85 pointed out that it was his first time addressing a live audience in 18 months.
First Class co-presidents Paulina Olivares Hernandez '22 and Arabi Hassan '23 began with an appreciation of the obstacles that these students have overcome in the past year. "What binds us here as first-generation students and low-income students is our resilience and our need for creativity when we face extraordinary circumstances," Hernandez said. "Each and every one of you kept going, and we are so proud of you." Hassan added: "So, if you ever wake up thinking 'Whoever sent me this [acceptance] letter must have made a mistake,' track one of us down."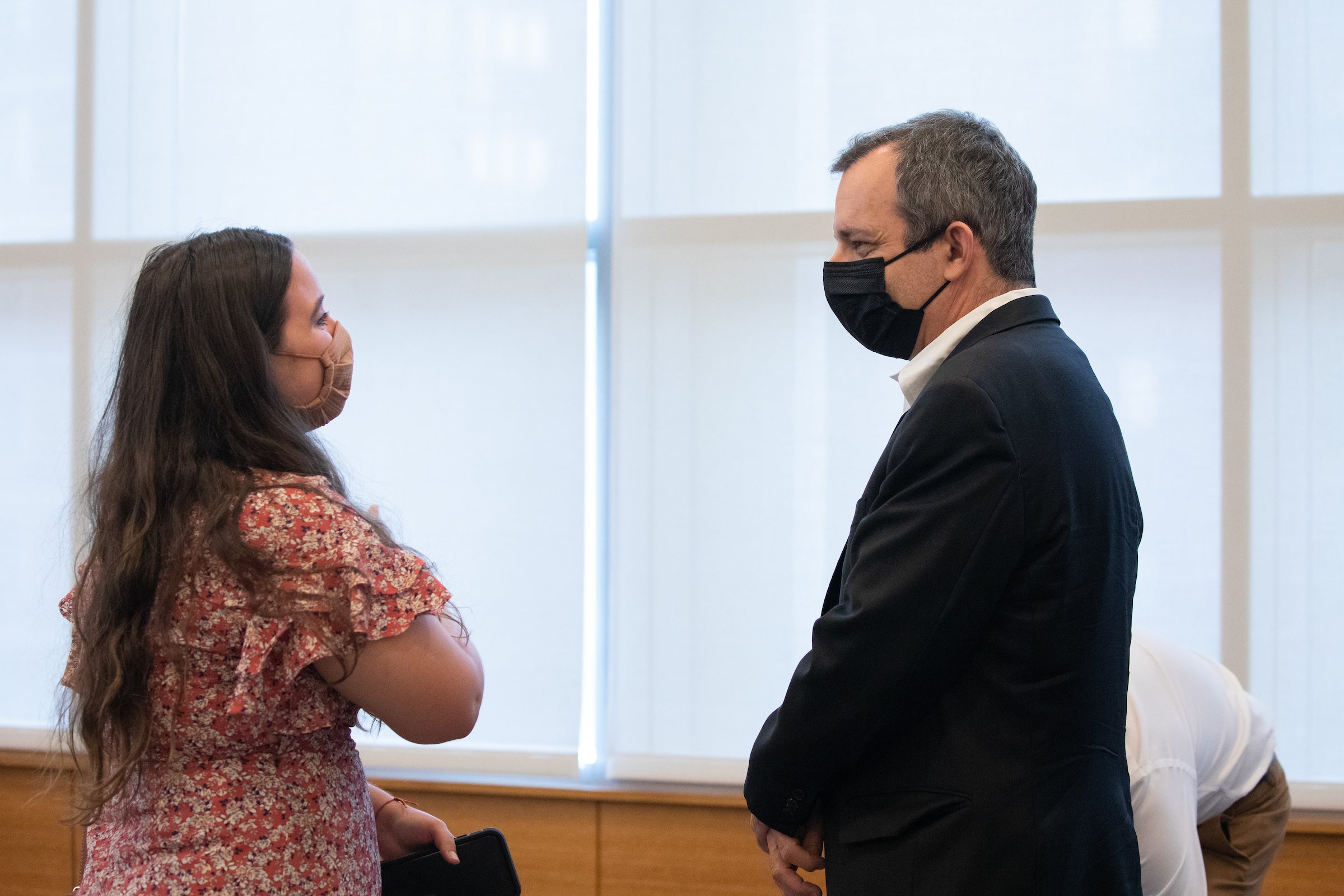 Manning, who was himself the first in his family to graduate from college, told the new arrivals in his welcoming remarks that he'd experienced self-doubt when he started law school. "It felt really daunting. None of my family came from this world, and I didn't grow up around lawyers. I really didn't feel like I knew what I was doing. And I'll be honest; I felt pretty scared— kind of like I didn't belong." Manning went on to say that most people—even those who appear confident on the outside – feel a little scared when they start a new experience, and that it's important to know that you are not alone.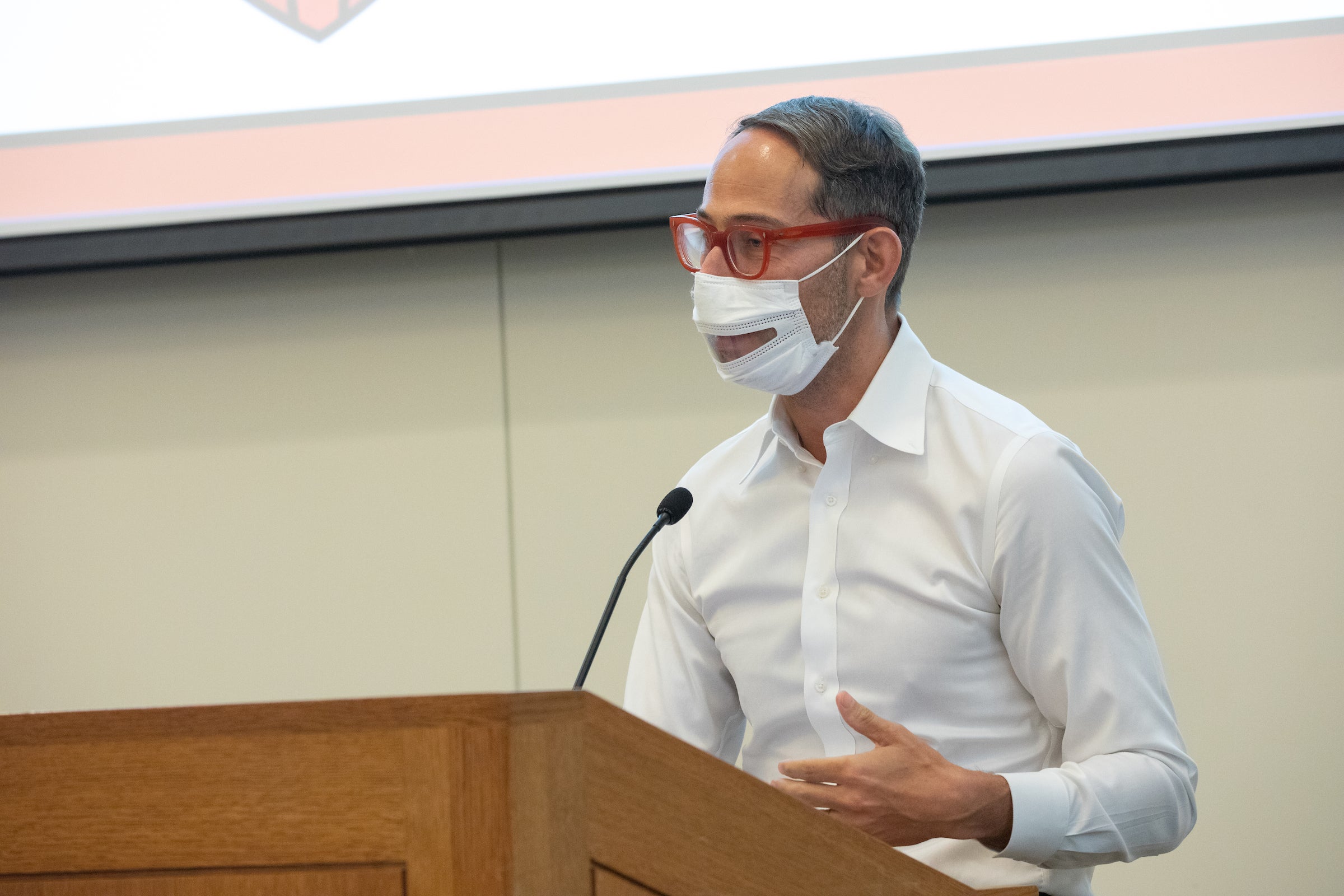 In his keynote address, Cohen also emphasized that everyone accepted to HLS is here for a reason, and that he too came from a non-legal family. A student's 1L year, he said, is a time to recognize the importance of family—but also the need to find one's own direction. "I want to acknowledge this because it is hard. Your family worked really hard for you to be here, but it is your life." Thus, he said, it's time to start honoring one's own instincts when it comes to life and career decisions. "If I can quote the great sage Dolly Parton: 'Find out who you are. Then do it on purpose.'"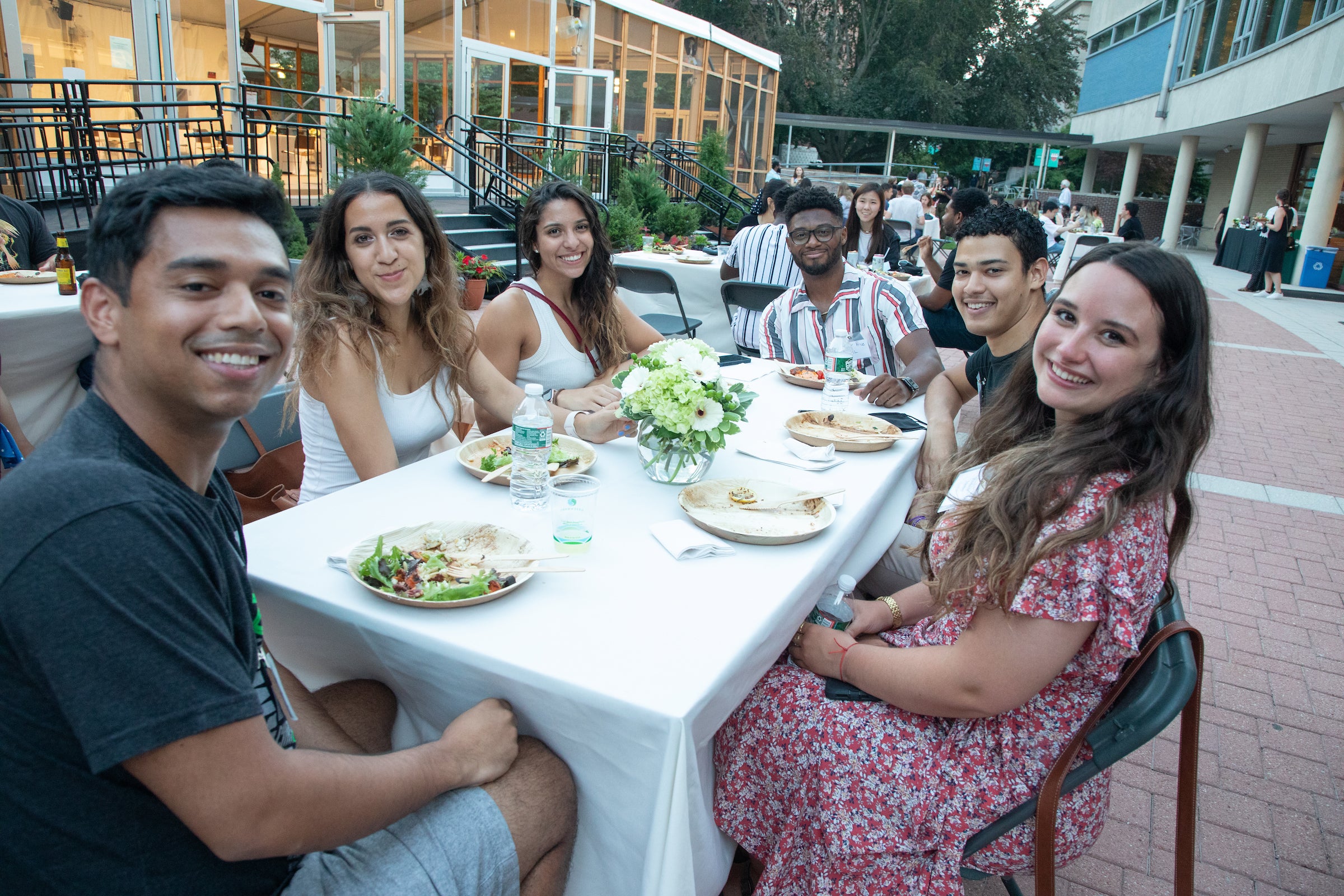 At the same time, he said, it's time to make room for another family—made up of your fellow students. Quoting former Dean and current Supreme Court Justice Elena Kagan '86, he noted that HLS can be the New York City of law schools—a place where every diverse background has a contribution to make.
"There is greatness within you," he reminded them. "I'm so honored to teach you, and so happy you are here."