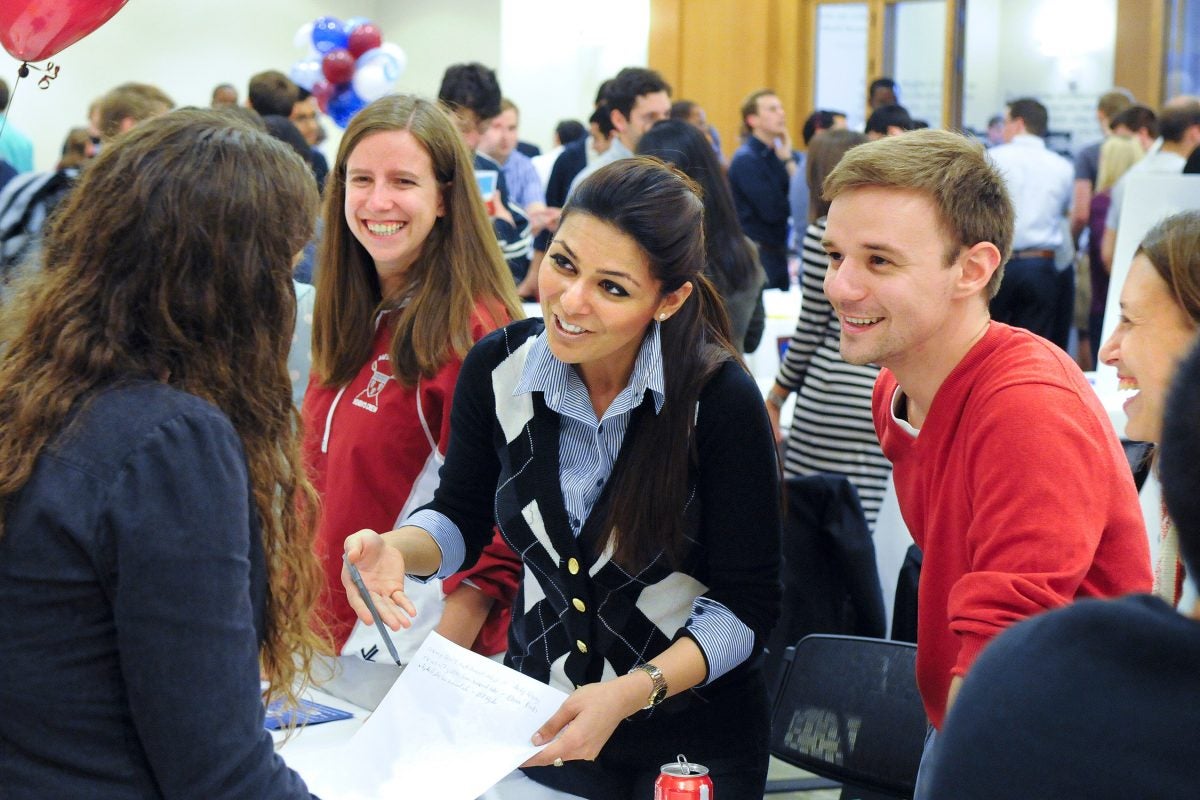 Peer Advising for J.D.s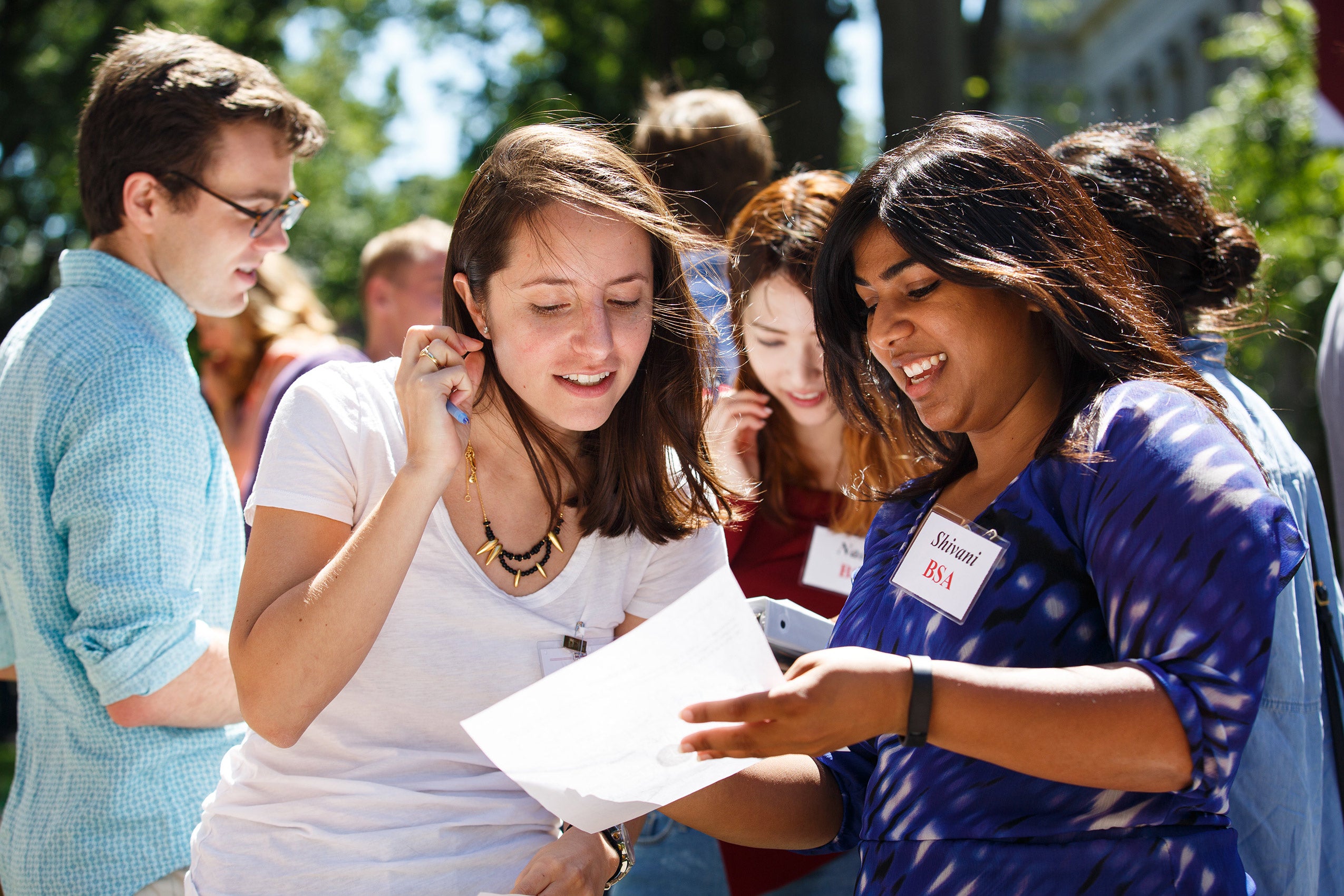 Board of Student Advisers
These 42 Board of Student Adviser (BSA) students are mentors, guides to 1L year, and teaching assistants in theFirst Year Legal Research & Writing Program (LRW) with the Climenko Fellows. They also administer two key appellate argument programs: the Ames Moot Court competition, and 1L Ames Moot Court program. BSAs are 2Ls and 3Ls selected for their skill in both advising and teaching and serve as resources for the first-year class. Call on your BSA with questions about HLS, Cambridge, managing the transition to law school, or where to get the best ice cream. Your BSA will host office hours and study breaks throughout the year.
SectionConnect
SectionConnect is a program designed to pair incoming 1Ls with the 2Ls and 3Ls from within the same section, through the Amicus platform. With this pairing, returning students will have the opportunity to meet and welcome the incoming students, give information regarding the city around us, as well as help 1Ls get to know their section. Likewise, this enables 1Ls to meet experienced students and ask questions relating to the law school experience. Participants in SectionConnect can help forge a deeper connection and history within sections and meet new students in a casual setting.
Student Organizations
Student organizations are a source of peer advising and mentorship for all HLS students. Many of these organizations have formal mentoring programs that match incoming students with upper-level students. For 1Ls, these programs offer unique opportunities to find peer mentors in addition to the official BSA member assigned to each 1L Section. For LL.M. students, these programs supplement the mentoring available from S.J.D. students who have recently completed the LL.M. program.
Peer Advising for LL.M.s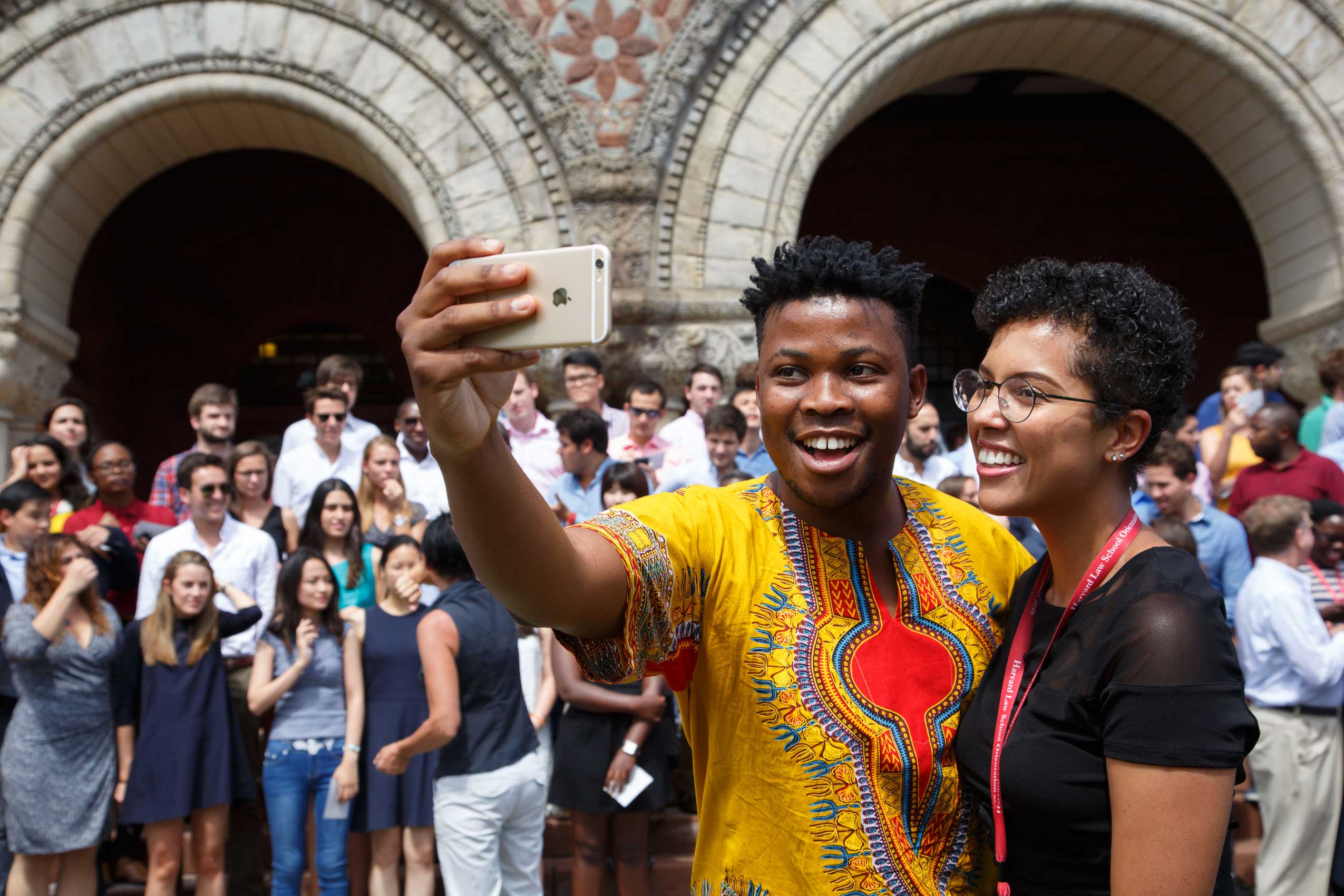 LL.M. students benefit from academic and related advising by a network of doctoral (S.J.D.) candidates, almost all of whom have completed the LL.M. at HLS in recent years. They include:
HLS Amicus
Amicus is a searchable directory and advising tool. Using the latest matching technology, Amicus will help you find other students who share your experiences and interests. It is a terrific way to make connections and build community here at HLS.