The Harvard Law School HR Team strives to provide a rewarding, supportive, and dynamic work experience for our employees. Through thoughtful partnership, collaboration and people expertise, we endeavor to inspire and develop our workforce in their efforts to fulfill their personal and professional goals.
Learn more about who makes up the HR Team
Want to know what the HR Team is like outside of work? Take a look at our gallery to learn some fun facts and favorites of our team! For an accessible version of the images, click here.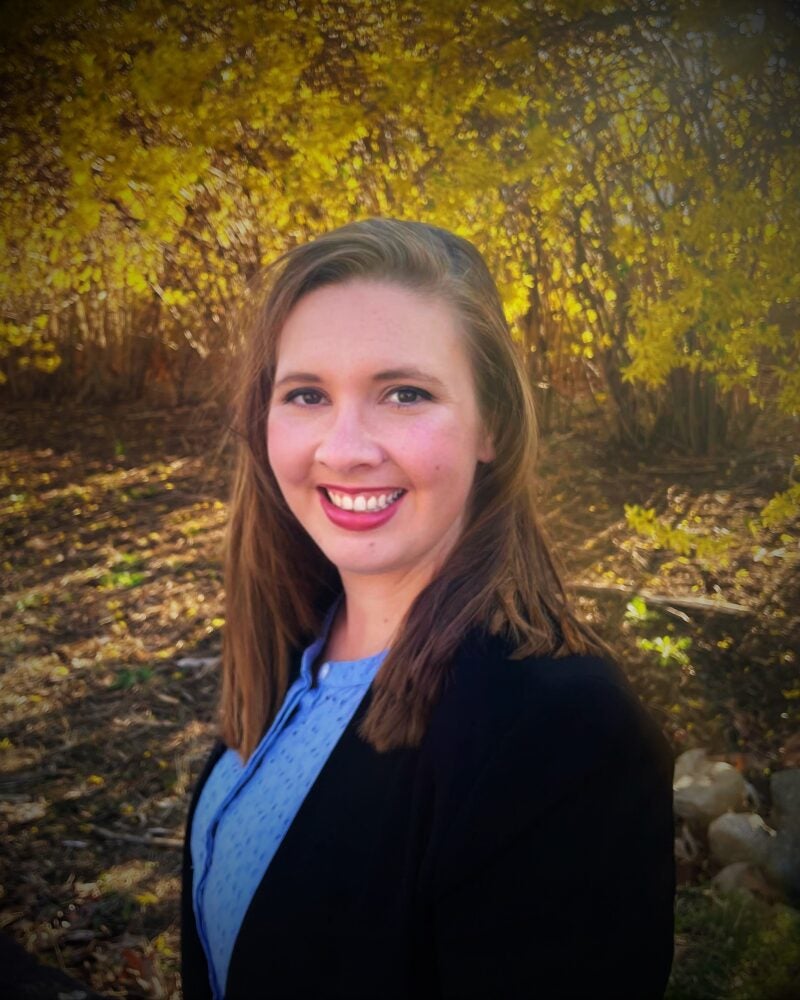 Gloria Alonzo
HR Programs Specialist
Gloria joined Harvard Law School in January of 2020 as an HR Programs Specialist. Her focus at HLS is fostering community engagement through effective communications and cultivated programming. Her goal is to provide opportunities for all HLS employees to develop and thrive both professionally and personally. As a lifelong learner, she strives for continued growth for not only herself, but her colleagues and the institution.
Before her time at HLS, Gloria worked at Wellesley College and MIT, where she specialized in event planning and professional development. Gloria has a background in Theatre and Philosophy and currently lives in Watertown.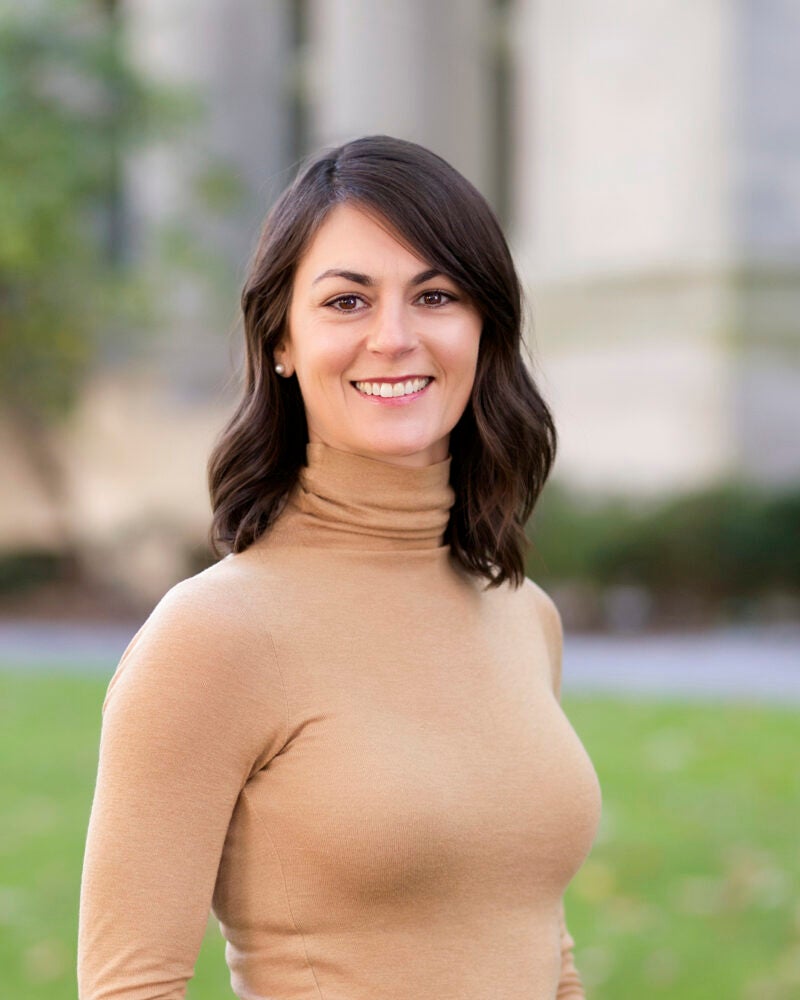 Roxanne Armbruster
Assistant Dean and Chief Human Resources Officer
Roxanne joined Harvard Law School as our new Assistant Dean and Chief Human Resources Officer in July of 2019. Roxanne is a member of the HLS senior management team and serves as a key advisor to the Dean and the broader school community. She directs our human resources team, oversees all aspects of human resources at HLS, and works closely with University-wide human resource leaders, including Harvard Human Resources.
Roxanne has over two decades of experience in human resources and business operations across a variety of settings. Most recently she served as the Director of Business Operations at Ropes & Gray LLP after transitioning from the firms' human resources department. Before her time at Ropes & Gray, Roxanne worked at TJX Companies in Framingham as a Human Resources Business Partner. She began her career in human resources on active duty in the United States Coast Guard, where she served for eight years. Roxanne holds an M.S. in Corporate and Organizational Communication with a concentration in Human Resources, and a B.S. in Leadership, from Northeastern University.
Roxanne lives in Holden with her husband, Joe and their three children. She enjoys skiing, reading, gardening and spending time with family and friends.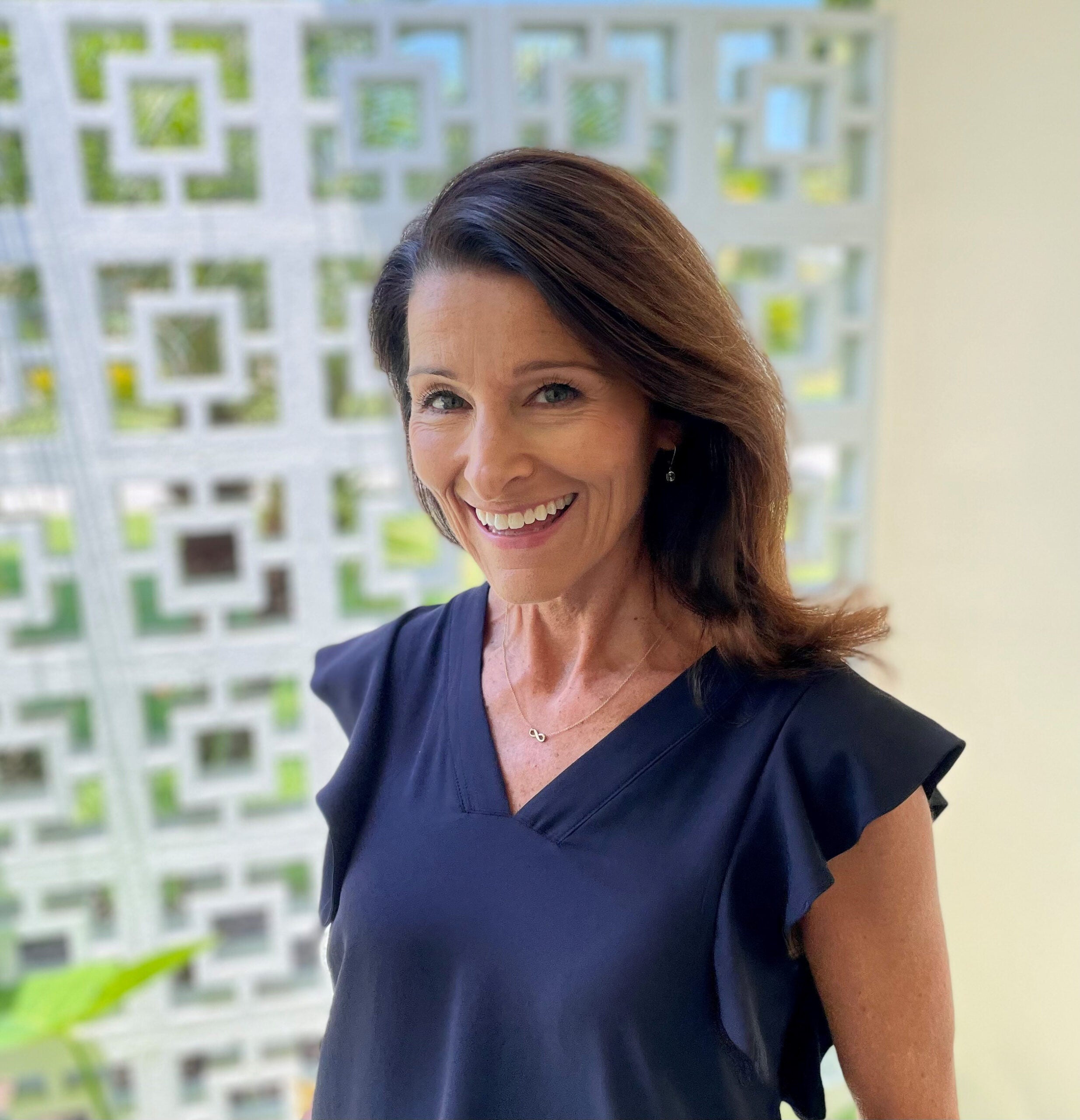 Trina Burrous
Talent Acquisition Partner
Trina joined Harvard Law School in September 2017 and currently leads the Talent Acquisition team. Prior to joining HLS, she spent several years at Harvard Medical School on their HR team and has been recruiting across higher ed, corporate, and agency environments for over a decade.  In our rapidly changing talent landscape, Trina is dedicated to providing an outstanding recruiting experience for both candidates and hiring managers through creative collaboration and ongoing communication. She holds a Bachelor's degree from the University of Connecticut and is certified as a Professional in Human Resources (PHR). Outside of work, Trina's happy place is at the coast. She enjoys being outdoors, paddling on her SUP, running, biking, practicing yoga, and is currently pondering the idea of taking up golf again.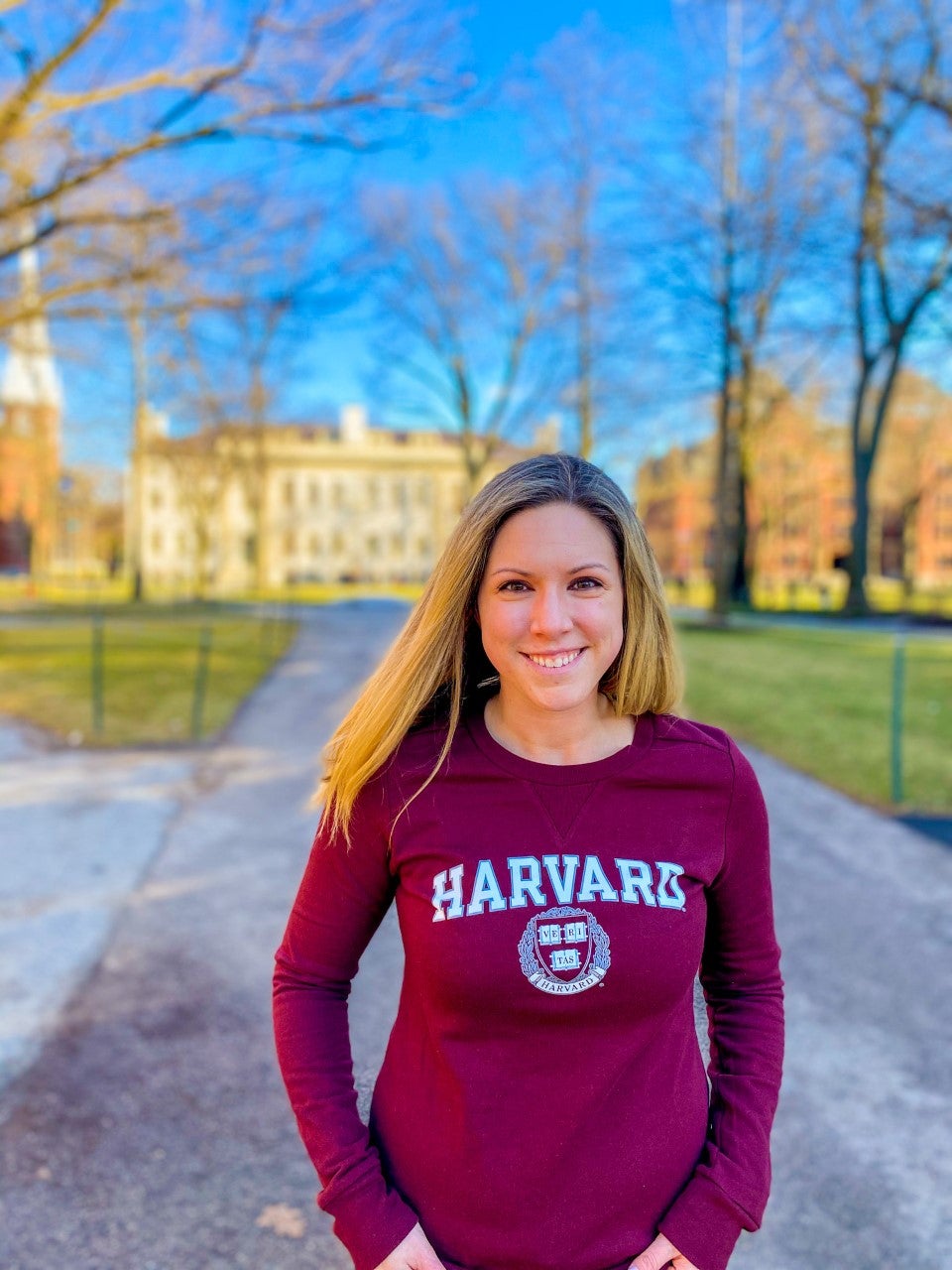 Stacey Emerton
Director of Human Resources
Stacey joined the HLS HR team in February 2020, and as HR Director, leads the HR Business Partner and Generalist client services team. She has ten years of progressive experience in human resources across higher education and industry fields, mostly in business partner roles. She is passionate about redefining the value that human resources brings to an organization and its employees. Stacey holds a Master's degree in Strategic Human Resources Management from the University of Denver, and a Bachelor's degree in Business Administration from Marquette University. 
In her spare time, she enjoys golfing, cooking, yoga, riding her Peloton bike (@QueenCiciE), and playing with her dog, Brady.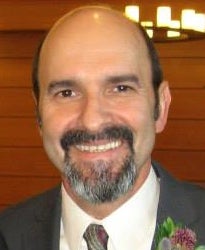 Edgar Filho
Equal Opportunity Specialist
Edgar joined the HR team in November of 2021. In his role as an Equal Opportunity Specialist, he supports, encourages, and programs the expansion of equity, diversity, inclusion and belonging for the HLS staff.  Originally, from Guaira, PR, Brazil, Edgar started working for Harvard University in October of 2003 as a landscaper. In September of 2005 he joined the HLS Facilities Maintenance Office supporting campus operations.  Edgar joined the HLS Dean of Students Office in May of 2014 where he was active in providing support and helping students acquire the resources they need.  Edgar's commitment to the work he performs has earned him several awards.  In 2005 while working for FMO grounds he received the Harvard Hero Award, in 2013 while working for Facilities Management he received the HLS Dean's Award for Excellence and in 2018 he received the Suzanne L. Richardson Staff Appreciation Award while in DOS. Edgar has also received the HLS Peer to Peer award in 2020.  Edgar has a B.A in Psychology, a Medical Interpreter certificate and is a Notary Public.  Edgar recently received an HR Certificate in Diversity and Inclusion from Cornell University.  Outside of work, Edgar enjoys music, hiking, visiting new places, watching musicals, movies and series, (lots of them) and traveling the US and abroad with his husband Brian.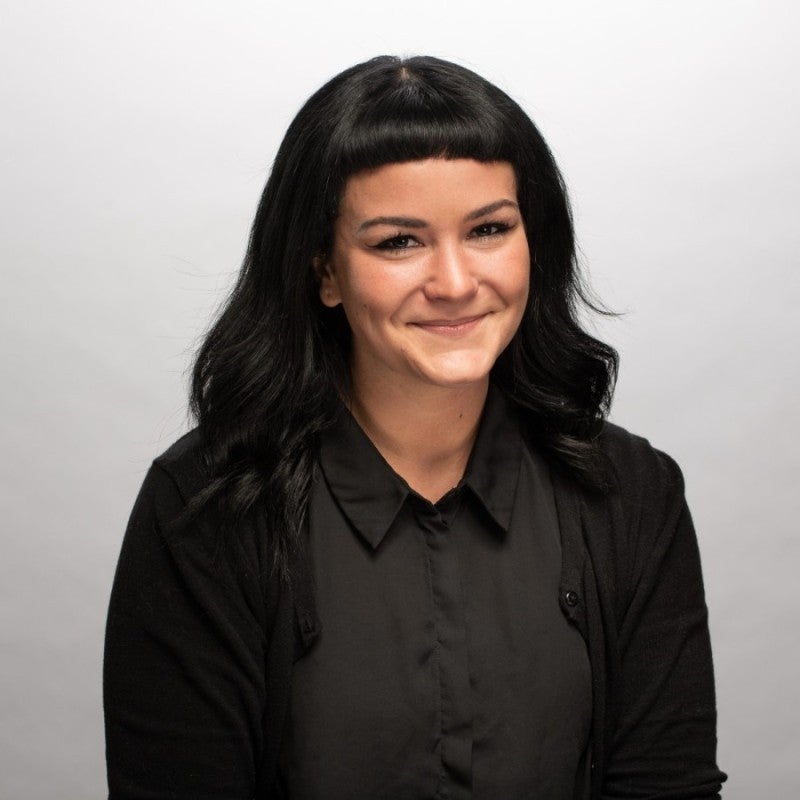 Rachel Gallagher
HR Business Partner
rgallagher@law.harvard.edu
Rachel joined HLS HR in the winter of 2021. With over 9 years of experience, she previously held various HR roles in the retail and mental health care fields. Currently serving as a Human Resources Business Partner, Rachel partners with departments to provide consultation, coaching, and leadership in change processes to create a culture of productivity and engagement. She is passionate about providing a supportive and inclusive environment for all. Outside of the office, Rachel enjoys working out, beach combing, going to punk shows, and performing as a vocalist in her own band.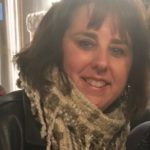 Karen Gray
Assistant Director, HRIS
Karen has been working at Harvard for over 30 years and grew up in Arlington. She is our Assistant Director or HR Internal Systems so processes all employee data, helps with our behind the scenes systems, and knows the answer to everything! Karen loves Boston sports, particularly the Patriots and turned her basement into a gym during lockdown. She has now hiked too many miles to count and also loves going to kickboxing classes!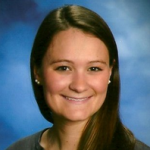 Lauren George
HR Business Partner
Lauren joined Human Resources in the fall of 2013. She works primarily with recruitment and all-staff events. She enjoys connecting with staff at the beginning of their HLS journey as well as working on events that bring the whole staff together to celebrate various milestones and accomplishments. Additionally, she hopes to help employees learn about and take advantage of the benefits and opportunities available to help them flourish both in and out of the workplace.
Lauren's background is in psychology and history. Prior to coming to HLS, she was a history teacher and coach. Outside of the office, Lauren teaches indoor cycle and bootcamp classes.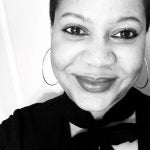 Monique Henriques
Talent Acquisition Partner
Monique joined HLS in June 2021 as a Talent Acquisition Partner. Prior to joining HLS, Monique worked in Industry for 18 years and most recently shifted gears in 2018 to work in Higher Education as a Senior Talent Acquisition Consultant at Dartmouth College. Her recruitment portfolio included supporting Arts & Sciences, Library, Provost, Advancement, Thayer School of Engineering and Graduate Studies. Monique's ongoing commitment to fostering a diverse and inclusive work environment has been both a personal and professional goal. In addition, she prides herself on ensuring the hiring manager and candidate have an exceptional recruiting experience.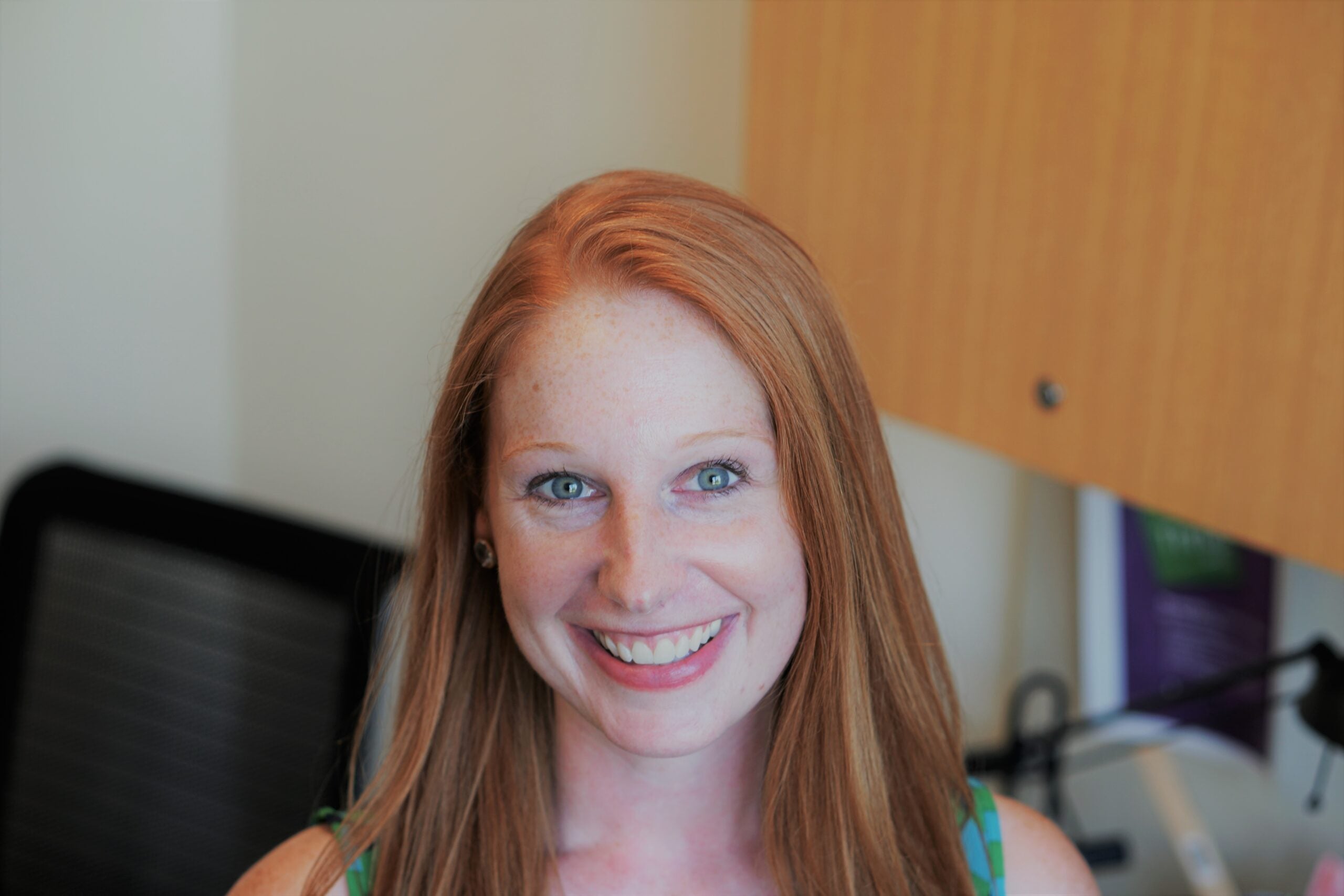 Carolyn Hubbard
Assistant Director, Student Accessibility and Supportchubbard@law.harvard.edu617-495-8773
Carolyn began at HLS in 2016 and joined HR in July of 2021 as Assistant Director, Student Accessibility and Support. Carolyn's focus is assisting students with disabilities access their education by helping to determine reasonable accommodations and providing support throughout their time at HLS. Carolyn works with students on academic, housing, and event related accommodations and serves as a point of contact for general accessibility questions for faculty and staff. Prior to HLS, Carolyn worked as a teacher providing services to students with special educational needs. In her downtime, Carolyn enjoys spending time at the beach and reading to her two little ones.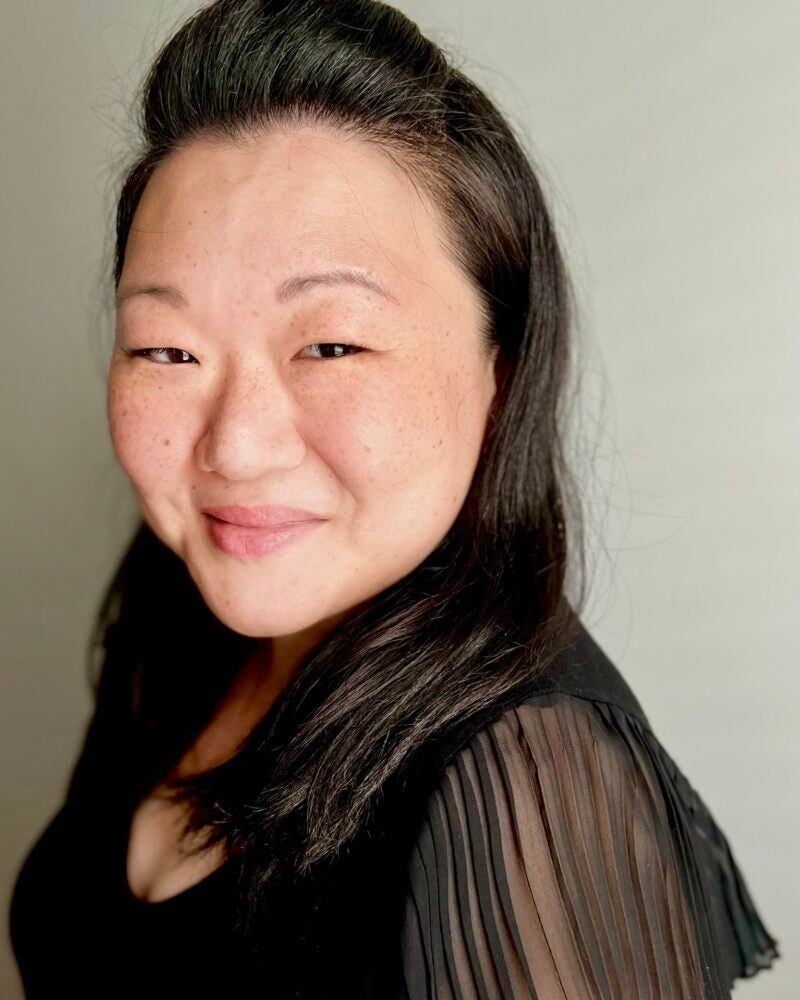 Wendy Keng
HR Coordinator
Wendy joined the Talent Acquisition team at HLS Human Resources in June 2022. Prior to HLS, Wendy worked in HR & Finance administration at the FAS Office of Career Services where her responsibilities ranged from staff engagement and event planning to hiring and onboarding of staff, student employees and contingent workers on the department level. In her current role, Wendy is excited to contribute to the larger scale recruitment efforts of the Law School's diverse departments, centers and programs. As a firm believer that every interaction is an opportunity to provide a positive experience, Wendy is committed to delivering high level candidate and client support at all stages of the recruiting process. Wendy completed her BSBA with a concentration in Marketing and holds an MBA from the Questrom School of Business at Boston University. Outside of work, Wendy enjoys traveling, photography, and drinking iced coffee year-round.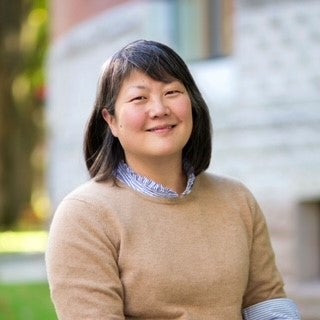 Laurie Lower
Accessibility Services Specialist
Laurie is the Accessibility Services Specialist at HLS. Her focus is providing alternate format materials, managing assistive technology programs, and coordinating CART (Computer Access Realtime Translation) for students. Her goal is to provide access so that everyone can fully participate in the classroom environment. As a Library of Congress certified Literary Braille Transcriber, Laurie worked at the National Braille Press before joining HLS in 2016. In her spare time you can find her reading, re-watching The Good Place for the umpteenth time, and taking walks in the woods with her two golden retrievers.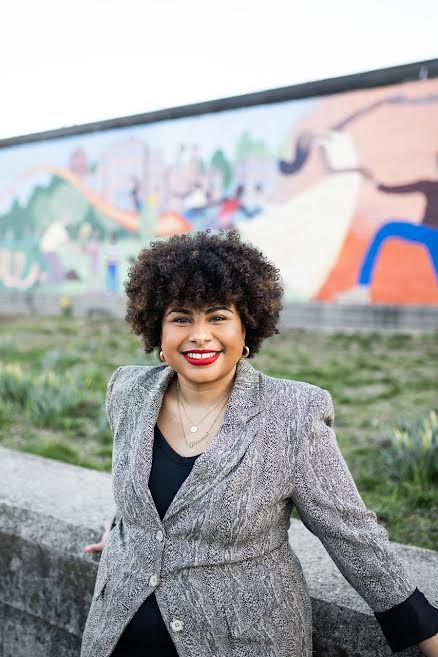 Martha Peña
Equal Opportunity Coordinator
Martha joined the HLS HR team in February of 2022 and is currently serving as the Equal Opportunity Coordinator. Martha graduated with a Bachelor of Science from Northeastern University in May 2018 where she majored in Criminal Justice and Political Science. Prior to working at HLS Martha has worked in other non-profits serving the homeless, domestic violence survivors, prisoners, and other people navigating the criminal justice system. In addition, Martha is fluent in Spanish having lived in the Dominican Republic until 2004 then moving to Boston where she has lived since. At the core Martha's greatest passion is community, so she does what she can to be a helpful community member to all.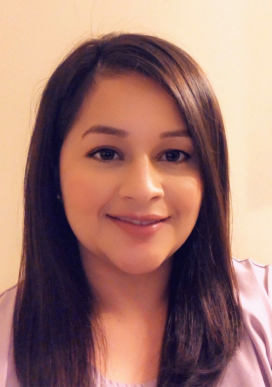 Dalila Santos
HR Business Partner
Dalila joined the Harvard Law School HR team in February 2022. As a Human Resources Business Partner, she supports several departments with performance management, workforce planning, and employee relations. Dalila enjoys working with employees at all levels to foster an inclusive and collaborative work environment. Prior to working at HLS, she worked in the human services, healthcare and telecommunications industries. Dalila holds an MS in Industrial and Organizational Psychology from Albizu University and a BA in Psychology from the University of Miami. In addition, she is a SHRM Certified Professional in Human Resources by the Society for Human Resource Management. Outside of work, Dalila enjoys spending time with her friends and family preferably on a tropical island.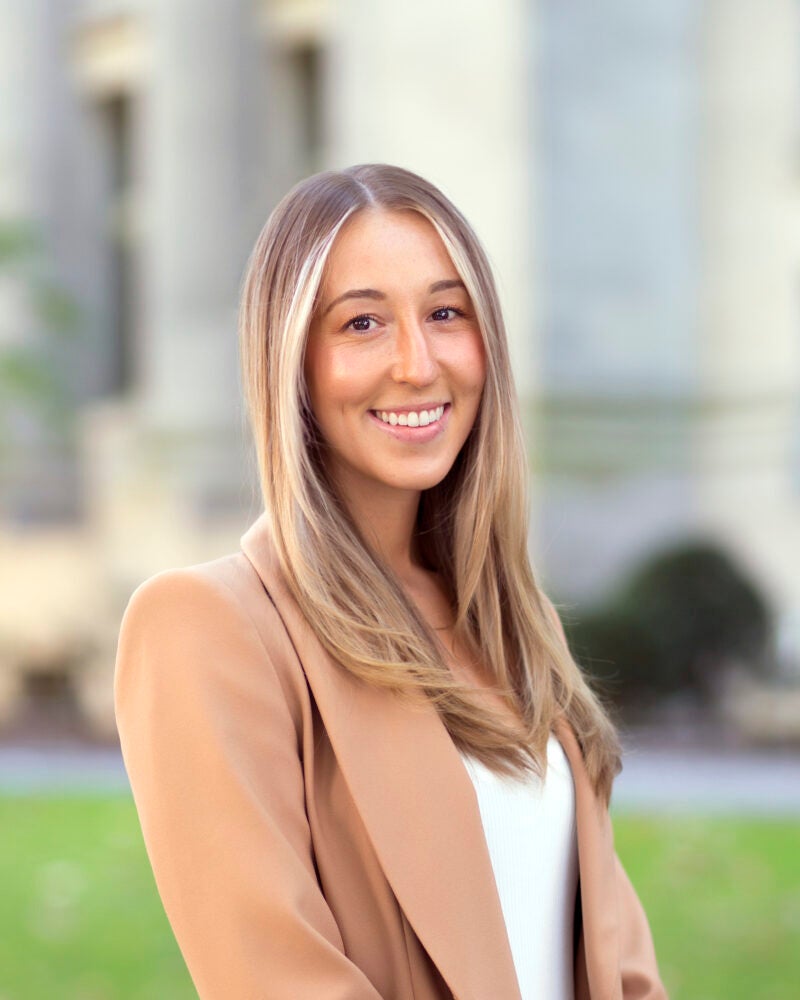 Ciara Swan
HR Generalist
Ciara joined the HLS HR team in December of 2019. Currently serving as the HR Generalist, she helps to support staff through transitional periods such as return to campus, leave of absence, workers compensation, and is happy to assist with all student employment related items. Ciara is passionate about providing the best client experience while playing her part in the development and journey of each individual she meets. Outside of the office, she enjoys all things fitness and music related; you can find her doing a Peloton workout or crafting the perfect playlist. A cup of coffee and a good laugh are an every day necessity in her book!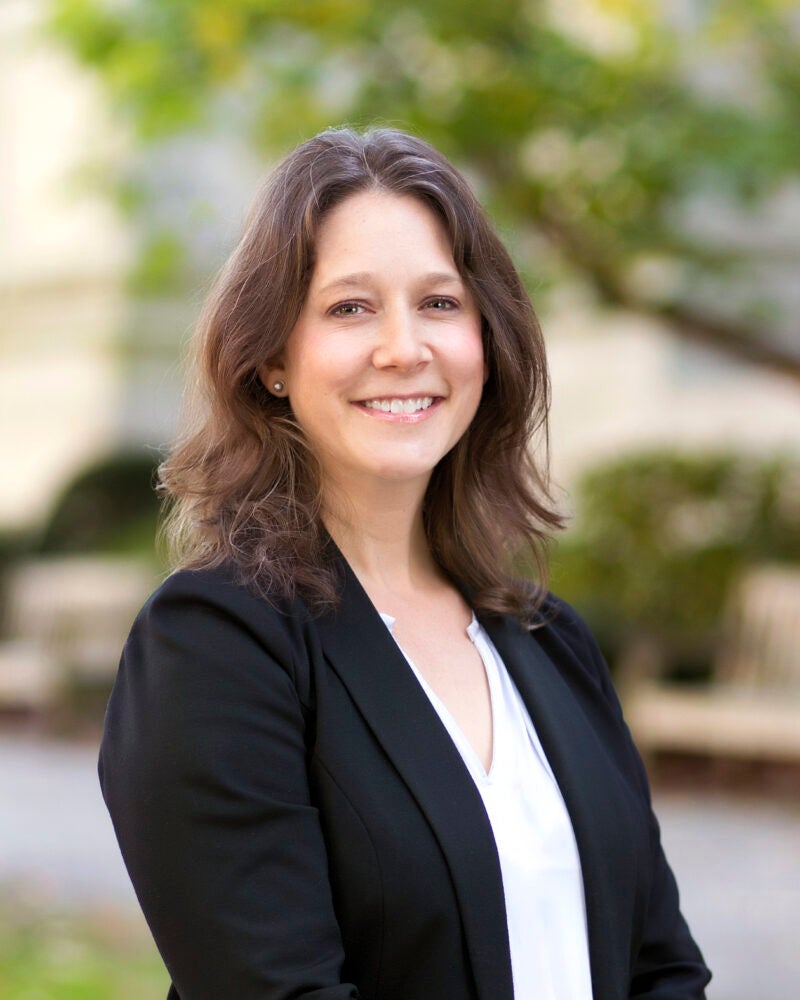 Sasha Tulgan
Director of Equal Opportunity and Title IX Program Officer
As the TIX Coordinator for our community, Sasha leads efforts to prevent sexual and gender-based harassment at Harvard Law School, and to support those affected when it happens. She oversees and manages our Title IX processes, and designs education and awareness programs to reduce the incidence of misconduct. Sasha joined HLS from the University of Rochester, where she served as Deputy to the President for three university presidents, and as chief of staff to the University Compliance Committee. In that role she mentored and advised both undergraduate and graduate students, and helped create the university's new Office of Equity and Inclusion.
Prior to her time in higher education, Sasha was a litigation associate at Cooley LLP, where she worked on commercial, employment, bankruptcy and criminal matters in state and federal courts, and previously at Davis Polk & Wardwell LLP, where her pro bono practice focused on family and immigration law. She earlier served as a law clerk to Chief Justice of the Massachusetts Supreme Judicial Court Margaret H. Marshall. Sasha earned her JD at Washington University School of Law and her BA from Stanford University. She is admitted to the bar in the states of New York and Massachusetts. Sasha enjoys a cappella music, karaoke, and the cuisine of Mamaleh's Deli.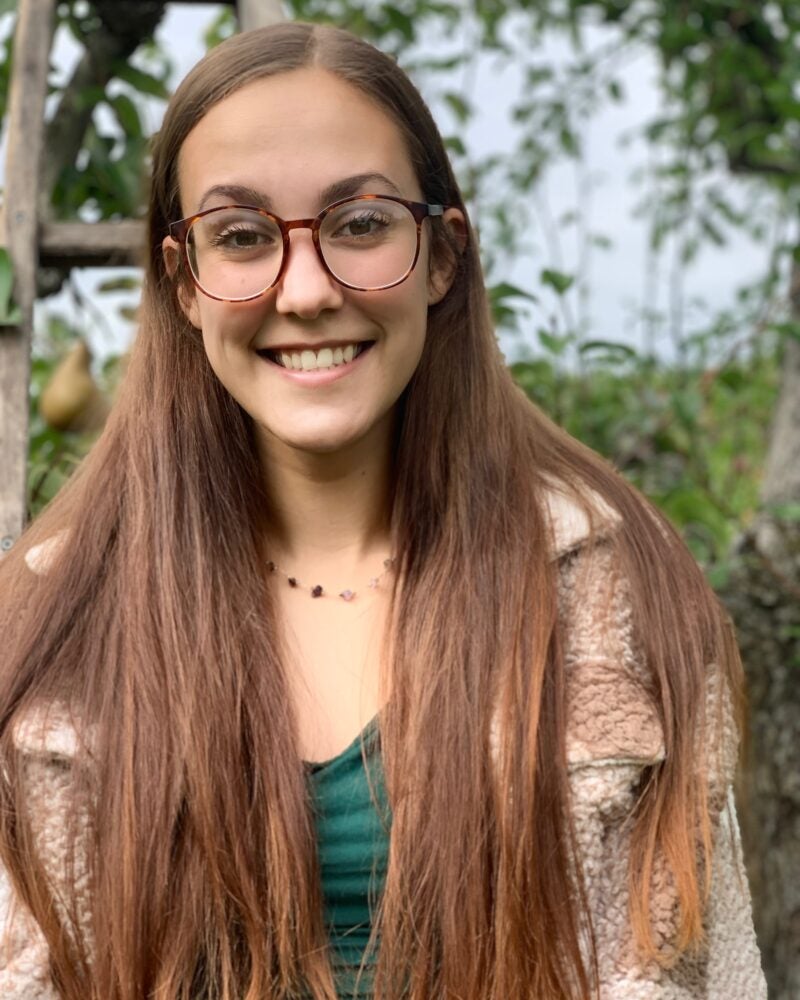 Delaney Waite
HR Assistant
Delaney joined Harvard Law School as the Human Resources Assistant in May of 2023. As the HR Assistant Delaney helps with various tasks to facilitate the work of the team. Delaney graduated from Franklin Pierce University in 2021 where she studied Psychology. She is passionate about creating a friendly environment where all people feel welcome and included. Outside of work, Delaney loves to be outside or curled up reading a book.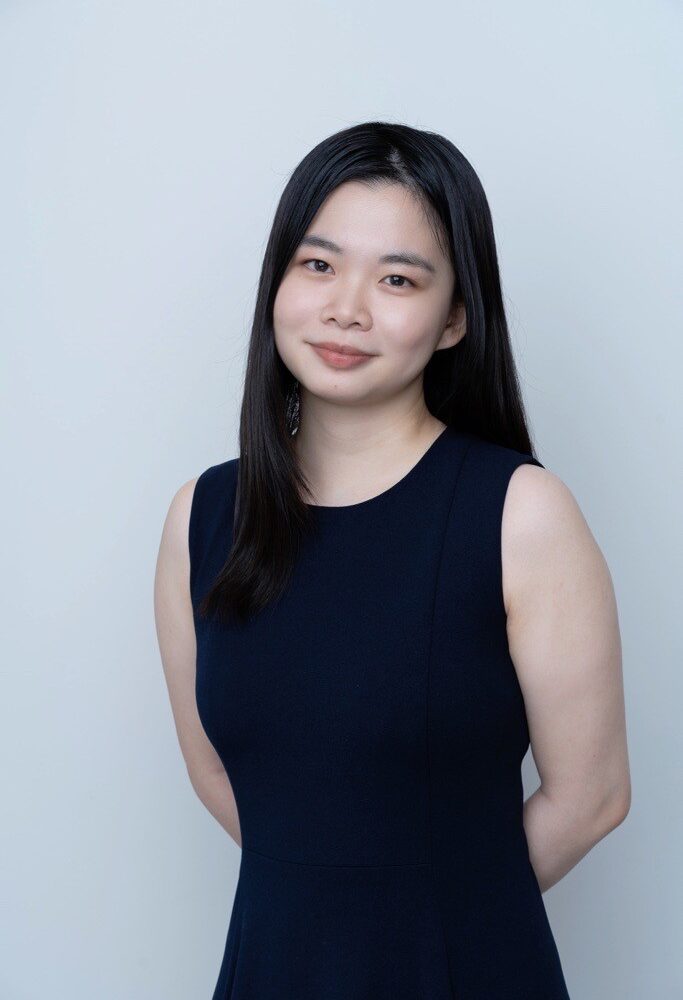 Ada Xie
Student Employment Coordinator
Ada holds a Bachelor's degree in Hospitality and Tourism Management from the University of Massachusetts, Amherst, and completed a Master's degree in Human Capital Management and Analytics from the National University of Singapore in January 2023. She is also a certified Associate Human Resources Professional (aPHR).   
Ada's passion lies in streamlining HR processes through innovative technology. Her experience spans various internships in multiple countries, including China, Singapore and Thailand in diverse sectors such as hotels, tech startups, and global organizations like the United Nations.  
Outside the office, Ada is an avid collector of blind box toys, an enthusiastic hiker, and a budding chef and baker—a hobby she picked up during the COVID lockdown.