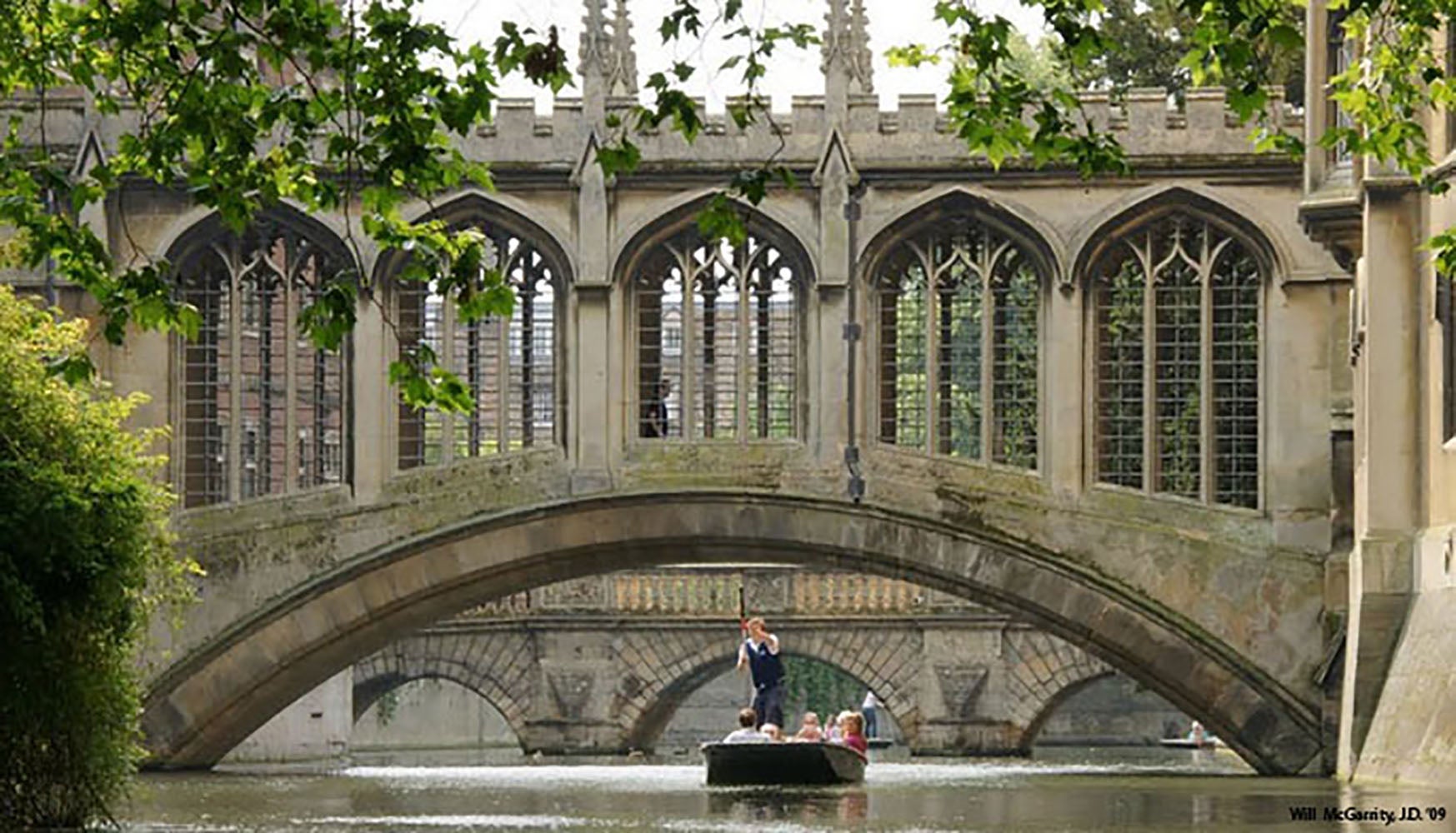 As a 2L student, HLS students can apply to the JD/LL.M program through the International Legal Studies Office in Wasserstein, Suite 5005. Each year a maximum of six students can be accepted into this program. Students admitted to this program will spend the 3L year in Cambridge, England, enrolled in the LL.M degree program. Students will receive a semester's worth of credit toward their HLS J.D. for their degree work at Cambridge. This means that with one additional semester at HLS after the Cambridge studies, students will have earned both a Harvard J.D. and a Cambridge LL.M.
Financial Aid Information
Application Process

You will apply for financial aid in the same manner as in previous years at HLS. US Citizens and Eligible Non-citizens should note that you will not need to complete a FAFSA since you will not be eligible for federal loan funds while at Cambridge University. Upon request, we will award you unsubsidized Harvard Law School (HLS) loans up to the federal limit of $20,500 at a fixed interest rate of 5%. The remainder of your student budget may be financed through a private education lender of your choice. We recommend reviewing our Preferred Lender webpage.

Your Student Account

The Law School will charge you regular HLS tuition. Additionally, you will be charged the regular Harvard University Health Services (HUHS) fee as well as the Harvard Student Health Insurance Program (HSHIP a.k.a. Blue Cross/Blue Shield) fee. You are not required to waive this insurance and may want to discuss your health insurance options with the Harvard University Insurance Office. If after talking to them you decide you'd like to waive either fee for your year abroad, you will need to complete their online forms. If you do not take action to waive one or both of these fees by the cancellation due date you will be required to pay the fees in full.

Your Student Budget

Your budget will be increased above the regular academic year budget by $3,500 to compensate for the extra expenses related to your program of study. This increase is eligible for HLS grant assistance, if applicable.

Additionally, under Federal Student Aid regulations, an allowance for the Harvard Student Health Insurance Plan may be included in the student's budget only for students who enroll in the plan. For students who waive this coverage, the allowance will not be given, and the total student budget will be reduced by the amount of the plan fee. this means that if you are an HLS grant recipient, your HLS grant will be reduced by the fee amount as well.

Students may request, upon appeal, to have the documented cost of an alternate health insurance plan, for which the student pays, be added to the student's budget.

Student Resource Calculation and Summer Work Requirement

You will be held to the same work requirement the summer before you enroll at Cambridge as in previous years. See the Student Resources from Income section of this web site for details on the summer work requirement. After you complete your degree at Cambridge, you will be required to work for a minimum of 4 weeks.  We will use an imputed student resource amount for each week (or fraction of a week) not worked. The imputed amount is based on the average summer income for all rising 3Ls, and is found on our Student Resources from Summer Income webpage referenced above.

The student resources calculation for your 3L/LL.M year at Cambridge will be an assessment of income and assets just like every other year. If the full value of your assets has been imputed during your first three years, the student resource calculation for your final semester at HLS will be based on income only, and you will not have a calculation computed from assets in your final semester.

Cash Advances and Refunds

If you are eligible for a cash advance or a refund, you will receive it after you have registered. All students in the Cambridge LL.M program are required to have direct deposit set up with the Student Receivables Office in order to receive their cash advance and refunds via the direct deposit system. If you have not yet set up direct deposit, please go to the Student Accounts site and set up your account information as soon as possible.

LIPP and Other Considerations

LIPP: Loans taken out during your year at Cambridge will be eligible for LIPP assistance in the following way: half the year will be eligible for LIPP under the regular guidelines, and the other half will be eligible for LIPP under the joint degree guidelines.
Mandatory Meeting: You will need to attend a meeting with Student Financial Services prior to leaving HLS at the end of your second year.
Graduation Requirement: In November of your last semester at HLS, we will contact you regarding a Student Loan Repayment session. This session is required for all graduating students who have borrowed while attending law school. There will be one group exit session where you will receive details related to the repayment of your student loans.
For more program-specific details, contact Sara Zucker in the International Legal Studies Office.