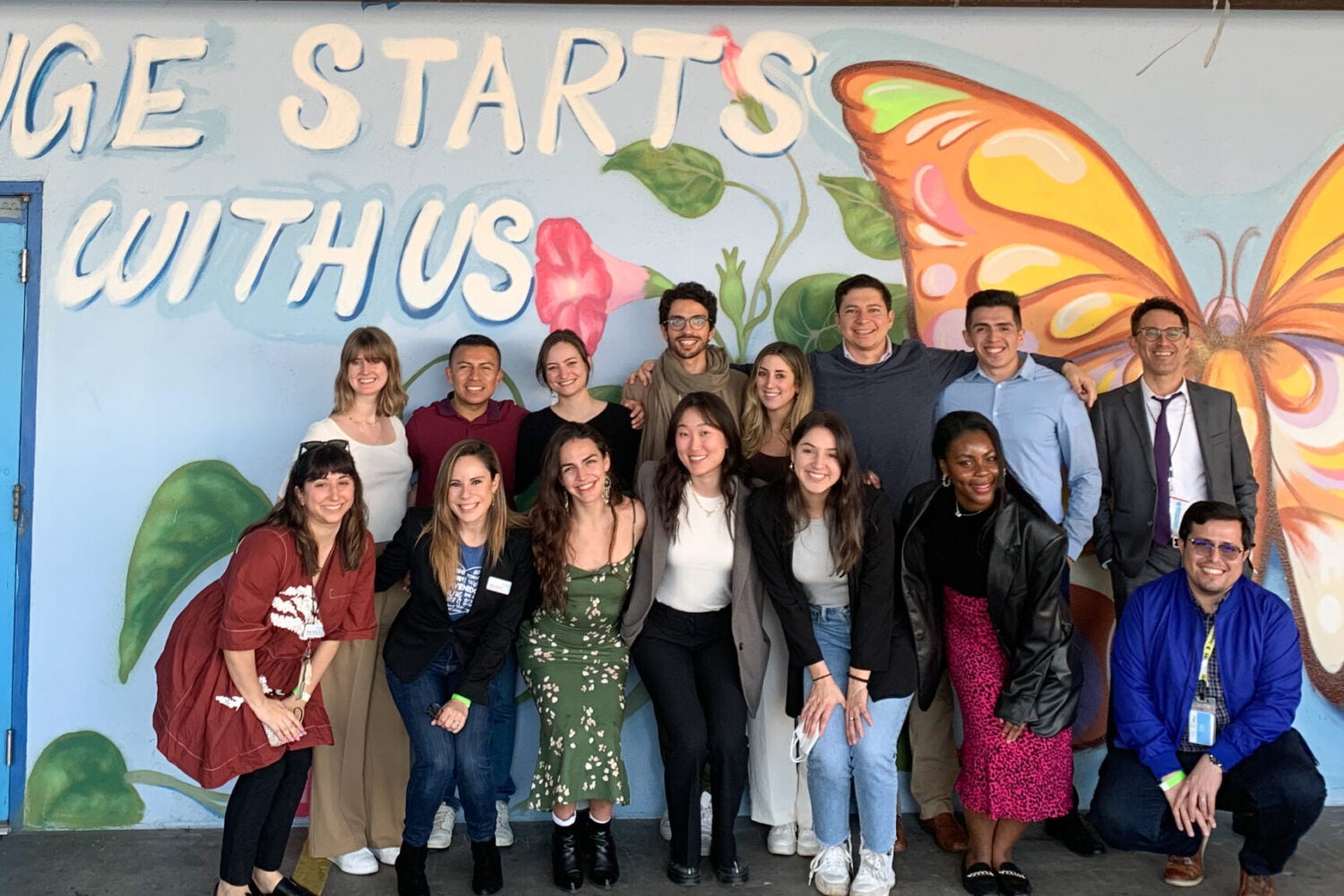 The Office of Clinical and Pro Bono Programs (OCP) offers students the opportunity to conduct pro bono work during spring break through organized group trips and projects with legal organizations in the Boston area and across the United States. Typically students engage in pro bono legal work for a minimum of five days over the break in addition to other cultural activities. Legal work time is eligible for HLS pro bono credit.
Please contact Lee Mestre with any questions.
2024 Trips Outside of Boston
Students will work on asylum or Special Immigrant Juvenile status, preparing application materials, and/or, where needed, interviewing clients and attending immigration proceedings. Students will learn about immigration statuses, put language skills to use, engage in client meetings and interviews, and draft legal documents within the particulars of practicing in a border zone.
Preference for speakers of other languages, including but not limited to, students who speak Arabic, Haitian Creole, Dari, Pashton, Portuguese, Spanish, and Russian.
Co-sponsored with HLS Immigration Project and La Alianza.
(Eight to ten students)
Access to high-speed internet services, such as broadband, is vital for personal use, education, healthcare, and business. However, many Mississippians are still missing out on access to this critical resource. Even where the physical infrastructure exists, broadband subscriptions still remain cost prohibitive for many households. It is estimated that as many as 572,000 households in Mississippi are eligible for the Affordable Connectivity Program, yet it remains underutilized due to lack of knowledge and outreach. Students will be conducting outreach on the Affordable Connectivity Program (ACP) authorized by Congress under the Infrastructure and Jobs Act. Students will assist eligible households with signing up for ACP, while also assisting with ongoing legal and community-based research (i.e., interviews) into the practical application of ACP, the program's overall impacts in the MS Delta region, and potential alternative funding avenues that can be pursued. Students will gain exposure and awareness of challenges facing rural communities and learn about the rich cultural history of the Delta region.
Co-sponsored with the HLS Mississippi Delta Project.
(Four to six students)
Timeline
Information Session: Tuesday, November 7, 12:30pm, WCC 3018 – see the PowerPoint presentation
Student Application Deadline: Tuesday, November 14 at 11:59pm
Notifications by Wednesday, November 22
Student Acceptance Deadline: Thursday, November 30
Funding
OCP has funded spring break trips since 2005, when students went to New Orleans to assist families displaced by Hurricane Katrina. There is a limited amount of funding available for administrative costs and student travel. Our goal is to fund as many students as possible for valuable learning and service experiences. Housing, rental cars, and some airfare will be funded. Students will likely need to contribute to airfare or other costs depending on final numbers of student participants.
2024 Local Boston-Area Projects
TBD – Announced in January/February
The projects in the Boston-area last year involved everything from assisting pro se litigants at courthouses to conducting legal research on bullying laws to contacting legislators about a new bill. All work time can count for HLS pro bono hours. Local transportation costs will be reimbursed. Some placements were fully remote, some were hybrid, and some in-person and the minimum commitment time varied.