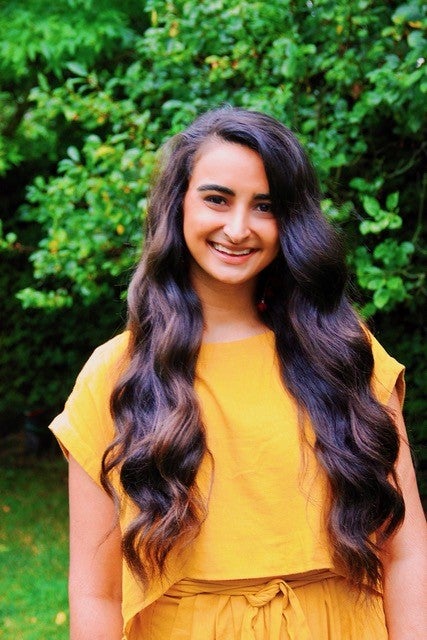 International War Crimes Prosecution Office
The Hague, Netherlands
Sondra will be a Visiting Professional at an international human rights tribunal in The Hague, Netherlands, where she will be working on high-level prosecutions for war crimes and crimes against humanity cases that fall within the institution's mandate.
Sondra's main fields of interest are international human rights law and international criminal law, with a particular focus on the topic of justice and accountability for victims of mass atrocity. She holds an M.Phil. in Politics and Comparative Government from the University of Oxford (New College) and was a William H. Danforth Scholar at Washington University in St. Louis. Sondra has previously worked with a wide array of human rights organizations including The Docket at the Clooney Foundation for Justice, the International Crisis Group, the Inter-American Commission on Human Rights, and the International Justice Program at Human Rights Watch. She was selected as a Harvard Law School Human Rights Program Summer Fellow in 2020 and a Justice John Paul Stevens Public Interest Fellow in 2021.
As a student-attorney in the HLS International Human Rights Clinic beginning in Fall 2020, Sondra led a project team that worked with a wide network of partners seeking accountability for widespread violations of international law committed against the Sri Lankan Tamil community during the country's civil war. In December 2021, she testified at a congressional hearing held by the bi-partisan Tom Lantos Human Rights Commission on this topic. In addition to her work with the IHRC, Sondra also spent three years in various leadership and project roles with the Harvard Law School Advocates for Human Rights. In addition to serving as Co-President from 2021-22, she also re-started the social justice wing of the organization and served as its Director of Activism. In this role, she spearheaded a high-profile campaign with Uyghur advocate and human rights lawyer Rayhan Asat to bring attention to Asat's brother's internment in a Xinjiang internment camp and the ongoing Uyghur crisis that was featured in international media outlets. Before coming to Harvard, Sondra spent several months studying and working in Chile and Argentina, where she received various independent grants to fund her research surrounding the role of torture survivors and local activists in initiating post-military dictatorship human rights prosecutions. While at Oxford, she wrote her graduate dissertation focusing on the geopolitics of global justice using qualitative analysis of prosecutorial behavior at the International Criminal Court.