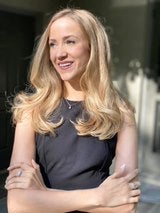 First Defense Legal Aid
Chicago, IL
Lyla Wasz-Piper was selected as the 2020-2021 Edith Fine Fellow. Lyla will spend her fellowship year at First Defense Legal Aid (FDLA) where she will work in four key capacities: as a litigator in FDLA's Civil Rights Legal Aid Program, in a dual role as legal counsel and community organizer for FDLA's Know Your Rights and Enforce Your Rights programs, as an on-duty attorney for the FDLA hotline, and in furthering a budding project to implement restorative justice principles as a mechanism for accountability with the Chicago Police Department.
During her time in law school, Lyla served as the Co-Executive Director of the Prison Legal Assistance Project and as a technical editor for the Journal on Legislation. During her 3L year she represented clients facing criminal charges throughout the Boston area as a student attorney with the Criminal Justice Institute. As a student attorney with CJI she won her first criminal trial, securing an acquittal for her client.
As a 2L, Lyla participated in the Crimmigration Clinic, where she co-authored an amicus brief in the 9th Circuit Court of Appeals and wrote a bond hearing letter for a client who was eventually granted asylum. Lyla spent her summers during law school at the U.S. House of Representatives Judiciary Committee in Washington, D.C. and the Legal Aid Society, where she represented low-income clients in the Bronx during their criminal proceedings.
Lyla, originally from Louisville, KY, graduated from Harvard College with honors in 2015. Following her PSVF fellowship, she will clerk for the Honorable Judge Edmond E. Chang in the Northern District of Illinois. Throughout her time at HLS, she was recognized for her achievements and commitment to public service: she was named a Presidential Scholar and won the 2020 Outstanding Clinical Team Award from the Clinical Legal Education Association for her trial work.