If you need information on the following topics and more, please search the ITS knowledge base.
VPN
Authentication
Wireless
VDI Clinics
Adobe
Secure File Transfer
VoIP Phone
Password
Papercut
Zoom
Two-Factor Authentication/2FA
Seating Chart
Acrobat
Software
Duo
Install
Office 365
SharePoint
Audio Video/AV
Outlook
Hardware
Network
Printing
Email
ITS Knowledge Base Basics
You can access the ITS knowledge base using the link to the left or through the HLS Services Hub by clicking on "Get Answers."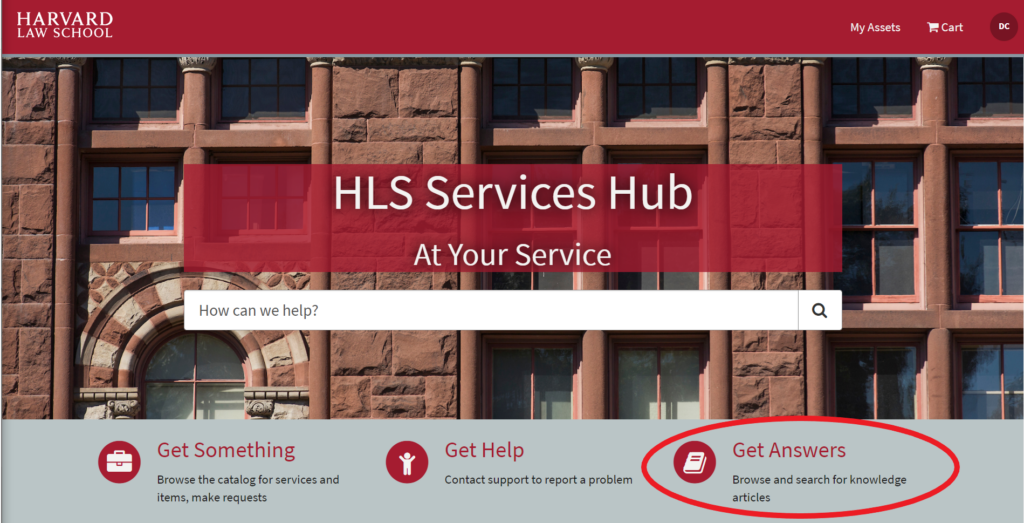 You can then review the categories for information you may be looking for or you can use the search bar at the top to find specifically what you are looking for.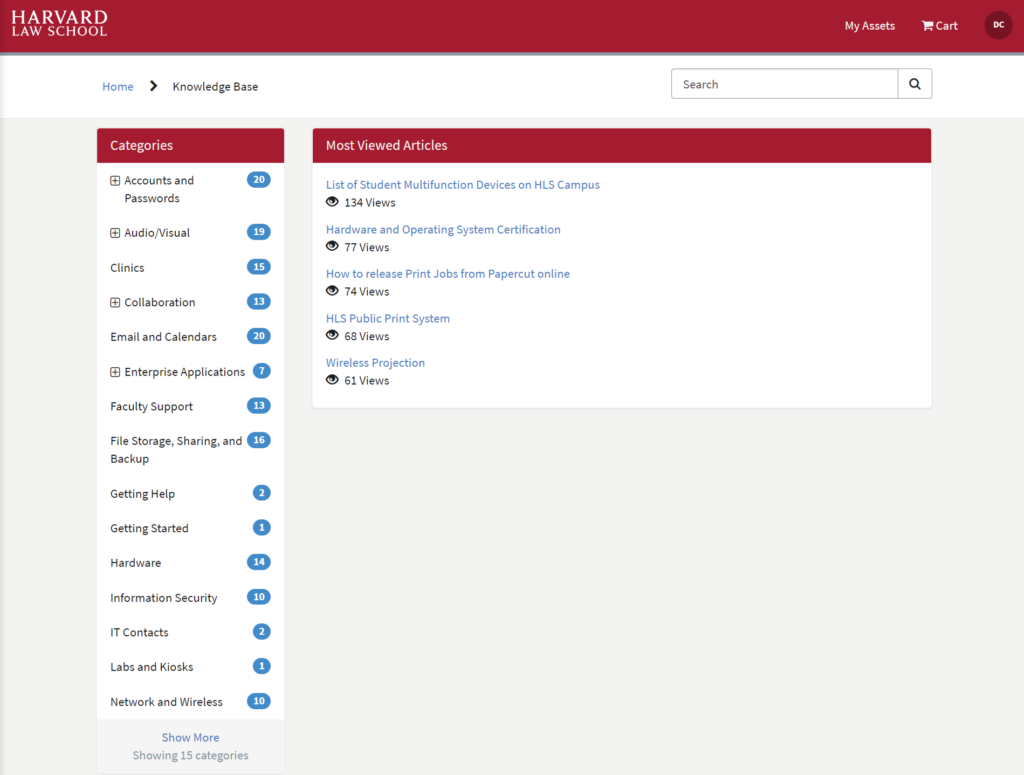 It is recommended that you log into the HLS Services Hub if you do not immediately find what you are looking for.