Episode 1: Karen Gray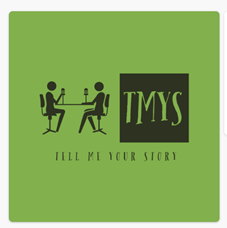 Special Edition: Grief
In this series of episodes of the Podcast, we will address relevant topics for our community.
The topic for this special edition is about Grief and will have the participation of Karen Gray from HLS Human Resources, Dianne Ribeirinha-Braga from Facilities Management Office and Jocelyn Kennedy from Langdell Library who will tell us their own experience with Grief.
Definition of Grief (according to Merriam-Webster):
1: deep and poignant distress caused by or as if by bereavement his grief over his son's death
2: a cause of such suffering life's joys and griefs
Karen's podcast suggestion:  "All There Is" with Anderson Cooper
Photos of Karen with her father and brother
Content Warning & Support
We acknowledge that each of us brings to our work our own unique life experiences. Our experiences may shape our responses to various types of information. In this topic, we will be talking about some difficult concepts, death and suicide, which may be intellectually or emotionally challenging, and can manifest in feelings of anxiety and discomfort. If you have difficulty with the material and need additional support, I encourage you to come talk to me or your friends or family. If you are a trauma survivor and encounter a topic in our episodes that is triggering for you, you may feel overwhelmed and find it difficult to concentrate. If those feelings occur, I encourage you to take the necessary steps for your emotional safety. This may include pausing the episode (or leaving an event) while the topic is discussed or locating an appropriate professional to help. Please know that the following supports are available at any time.
CAMHS Cares line 617-495-2042 is a 24/7 support line available
National Suicide Prevention Hotline: 1-800-273-8255
KGA Life Services, Harvard's Employee Assistance Program, 1-877-327-4278; info@kgreer.com
Grief Support Resources from Harvard Divinity School
The goal of this podcast is to introduce folks to HLS staff members from across the community. You may recognize the names of some guests, and if you don't, that's okay! We hope that you will tune in to learn more about your colleagues—what their role is, what makes them tick, and why they do the work that they do at HLS. If you're interested in being a guest, please let us know—we would love to hear your story. Our stories bring us together; we come from different backgrounds and serve all different roles, but our shared community at HLS unites us. Let us hear your story!