Photo Gallery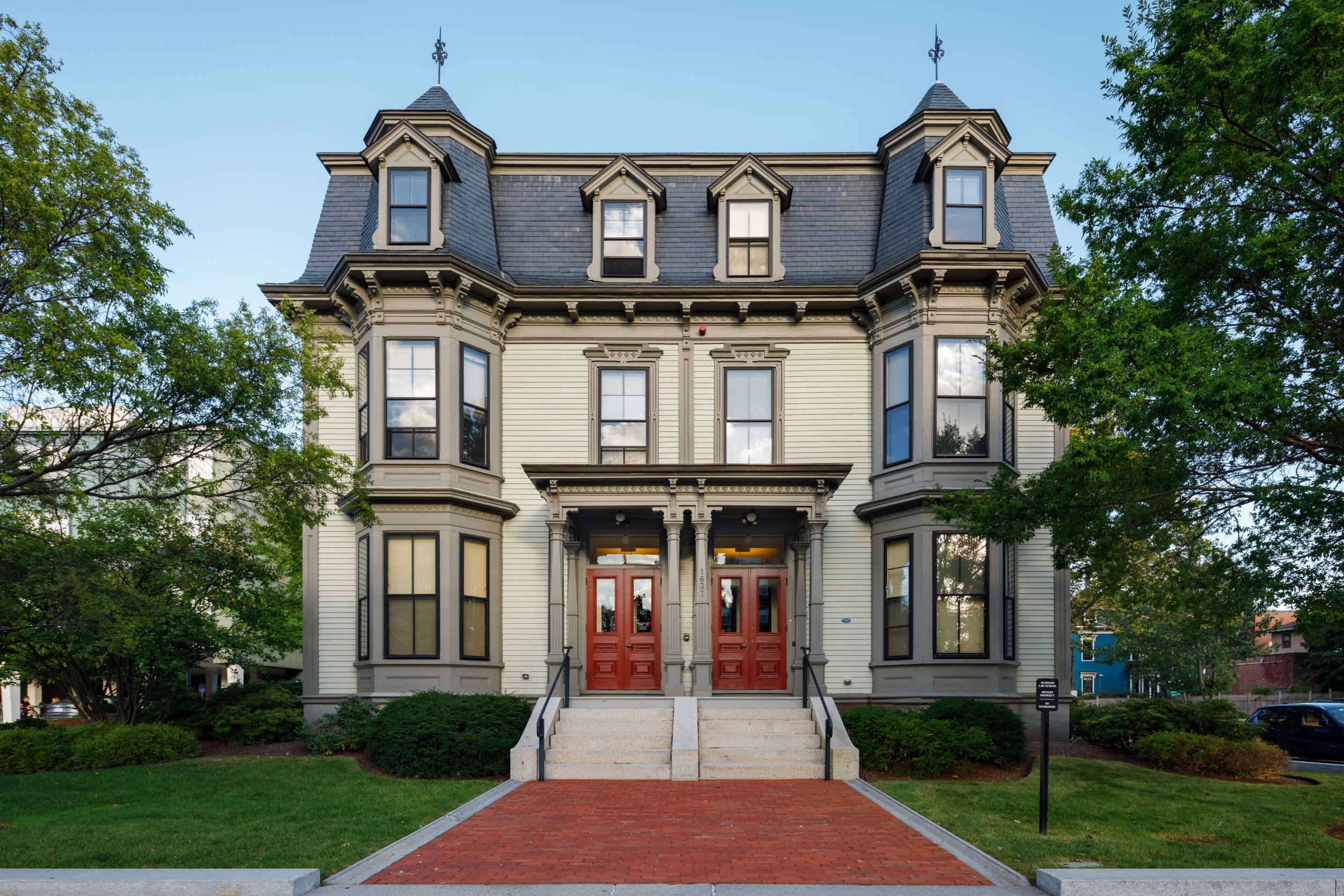 The HLS Apartments are three Harvard Law School-owned Victorian houses that were converted in 2007 into upscale student apartments. The HLS Apartments are official Cambridge residences, and are thus comparable in amenities to off campus apartment living.
Please note that the HLS Apartments that are listed on this page are NOT associated with the "HLS Apartment Block", which were previously hosted by Harvard University Housing (in their Terry Terrace buildings).
The HLS Apartments at 1637 Massachusetts Avenue, 3 Mellen Street, and 5 Mellen Street are hosted by HLS Housing and include 9-month leases that coincide with the academic year. In the single-family homes at 3 and 5 Mellen, students are assigned to an individual bedroom within the house and all kitchen, living and bathroom* areas are shared with other residents. (*3 Mellen Street bedrooms have private bathrooms for each occupant). In the apartments at 1637 Massachusetts Avenue, students are assigned to individual bedrooms and each apartment has a private kitchen and bathroom within the 1 or 2-person unit.
The following three HLS Apartment buildings have very different layouts and prices:
Please note that, because the HLS Apartments are official Cambridge residences, they have a different cancellation policy than the one pertaining to the HLS dorms. In addition, the Room Swap Tool is not available to a student who has already signed a lease for an apartment at these residences.
Advantages to Living in the HLS Apartments
Most private HLS housing option
Proximity – only two blocks north of HLS campus
Provides amenities of off campus living combined with all of the perks of living in HLS Housing

9 month lease based on academic calendar
Fully-furnished
Online application and room selection
No security deposit or realtor fees
All utilities and internet access included
Private bathroom and kitchen
HLS Apartment Room Types
Coming soon…
Furnishings and Amenities of HLS Apartments
Furniture items will vary depending on apartment type.
Bedrooms

Full size bed and nightstand
Desk and chair
Bureau and dresser
Bookcase
Lounge chair
Bookshelf

Kitchen

Sink and garbage disposal
Apartment refrigerator (9.6 c.f.)
Stove and oven
Breakfast table and chairs
Microwave oven

Living Room

Sofa
Loveseat
Arm chair
Coffee table
Breakfast table and chairs
TV with cable (5 Mellen Street and 3 Mellen Street only)
1637 Massachusetts Avenue
1637 Massachusetts Avenue is the largest of the three HLS Apartments, containing 11 fully-furnished apartments of varying layouts. It has served many purposes to the University, but most recently housed the Ukrainian Research Institute.
Floor Plans
---
5 Mellen Street
5 Mellen Street is a Victorian period house that boasts seven fully-furnished spacious bedrooms with rich woodwork throughout and a stained glass window in the stairwell. There is a large kitchen and living room on the first floor, and a shared bathroom on each floor. It has served as the Law School's Alumni Center and housed the Berkman Center for Internet and Society.
Floor Plans
---
3 Mellen Street
3 Mellen Street was once the Baker Hall's carriage house and now is a full-furnished three-bedroom apartment house with spacious rooms, private bathrooms in each bedroom, and a large communal living room and kitchen.
Floor Plans