Photo Gallery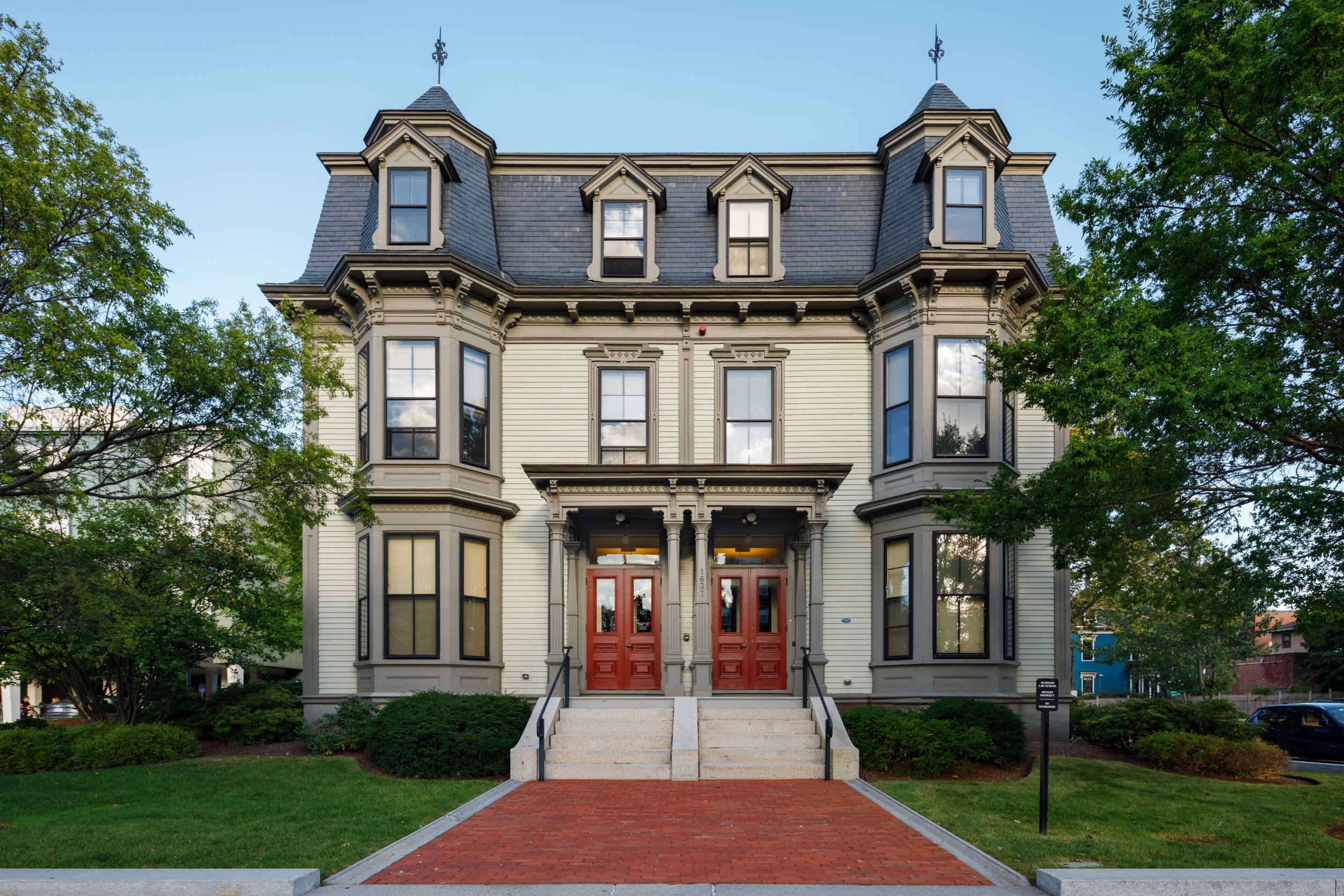 Available exclusively to 2L and 3L J.D. students, the HLS Apartments at 1637 Massachusetts Avenue, 3 Mellen Street, and 5 Mellen Street are hosted by HLS Housing and provide nine-month leases that coincide with the HLS academic year.
The Harvard Law School-owned Victorian houses were converted in 2007 into student apartments. They are official Cambridge residences and are comparable to off campus apartment living.
Each room in 3 Mellen Street has a private bathroom and a shared kitchen and living area. 5 Mellen Street also has a shared kitchen and living area but bathrooms are semi-private. Depending what room you select in 1637 Massachusetts Avenue, rooms will have either a shared or private bathroom. Most apartments at 1637 Massachusetts Avenue have a shared kitchen and living area while other apartments do not offer a living area.
We encourage you to carefully review the floor plans offered below for a full understanding what is offered in each Mellen Street or Massachusetts Avenue apartment.
Please note, because the HLS Apartments are official Cambridge residences, they have a different cancellation policy and billing structure than rooms pertaining to dormitory style resident halls at HLS. Once an apartment lease is signed the room swap tool is not available and your room assignment is final. Be aware of these conditions before signing the HLS apartment lease.
Advantages to Living in the HLS Apartments
Most private HLS Housing option
Fully-furnished apartments
Nine-month lease based on HLS academic calendar
No security deposit or realtor fees
Private or semi-private kitchen and bathroom
HLS Apartment Room Types
| | Room Type | Total Rooms* | Approx. Square Footage |
| --- | --- | --- | --- |
| 1637 Mass. Ave | Single in a two-bedroom | 2 | 723 sq. ft. |
| | Single one-bedroom | 4 | 390 sq. ft. |
| | Single in a two-bedroom efficiency | 8 | 550-580 sq. ft. |
| | Single large studio | 2 | 456 sq. ft. |
| 3 Mellen Street | Single with private bathroom | 3 | 160-230 sq. ft. |
| 5 Mellen Street | Large single | 3 | 230 sq. ft. |
| | Medium single | 3 | 200-220 sq. ft. |
| | Small Single | 1 | 140 sq. ft. |
*NOTE: This table provides the number of room types in each residence. It DOES NOT reflect the number of rooms that may be available.
Furnishings and Amenities of HLS Apartments
Furniture items will vary depending on apartment and room type.
Bedrooms

Full size bed and nightstand
Desk and chair
Bureau and dresser
Bookcase
Lounge chair
Bookshelf

Kitchen

Sink and garbage disposal
Apartment refrigerator (9.6 c.f.)
Electric stove/oven
Breakfast table and chairs
Microwave oven

Living Room

Sofa
Loveseat
Arm chair
Coffee table
Breakfast table and chairs
TV with cable (5 Mellen Street and 3 Mellen Street only)
---
1637 Massachusetts Avenue
1637 Massachusetts Avenue is the largest of the three HLS Apartments, containing 11 fully-furnished apartments of varying layouts. It has served many purposes to the University, but most recently housed the Ukrainian Research Institute.
Floor Plans
---
5 Mellen Street
5 Mellen Street is a Victorian period house that boasts seven fully-furnished spacious bedrooms with rich woodwork throughout and a stained glass window in the stairwell. There is a large kitchen and living room on the first floor, and a shared bathroom on each floor. It has served as the Law School's Alumni Center and housed the Berkman Center for Internet and Society.
Floor Plans
---
3 Mellen Street
3 Mellen Street was once the Baker Hall's carriage house and now is a full-furnished three-bedroom apartment house with spacious rooms, private bathrooms in each bedroom, and a large communal living room and kitchen.
Floor Plans
Tour HLS Apartments
Ready to explore the HLS Apartments? Click one of the buttons below to take a virtual tour!
Different view options:
In the lower left of the image, you can select the "View Dollhouse" icon to see a three-dimensional image of the space, or the "View Floorplan" icon to see a two-dimensional layout. From either of these views, select the "Explore 3D space" icon, in the shape of a person, to return to the tour.