Gary Bellow Public Service Award
Congratulations to Emanuel Powell '19, the 2019 Gary Bellow Public Service Award Winner, and to the finalists, anneke dunbar-gronke, Lindsay Bailey, and Joey Longley.
Winner – Emanuel Powell '19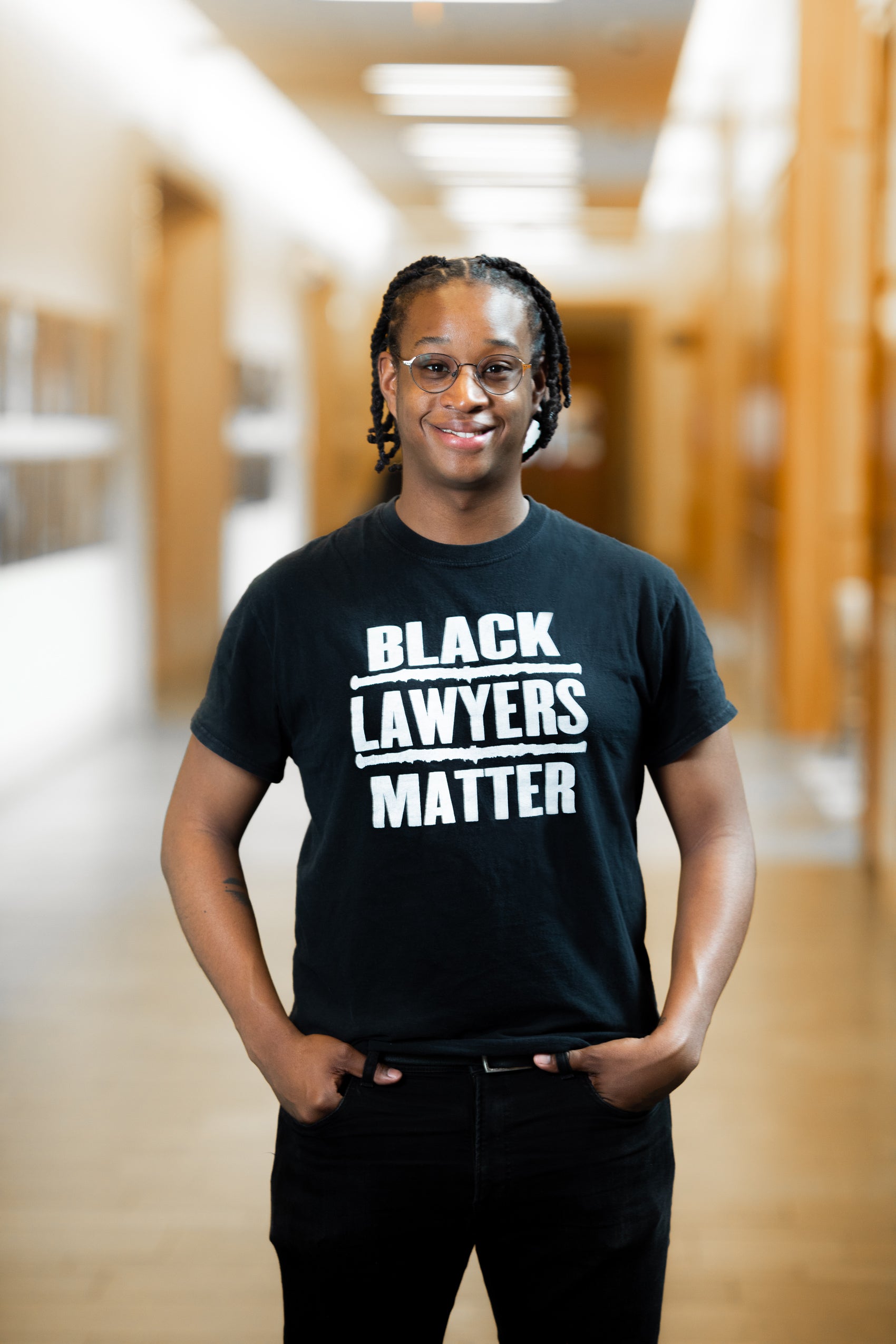 Since starting at HLS, Emanuel has been a member and a leader of the Mississippi Delta Project (MDP) and Harvard Defenders. Additionally, he spent two years at the Harvard Legal Aid Bureau (HLAB). In the MDP, he worked on the Child and Youth team, and in Defenders, he represented clients at show-cause hearings. "The classroom setting is valuable for getting the foundational understanding [of the law] … but the way I learn best is through experiential learning." He chose these organizations because, he says, they each orient students to be of service to the community, whether it be individual clients or movement organizers in a specific geographic area. It's a principle of his to engage with the community in an authentic way. "I have a belief that you should work in community and with movements."
Emanuel served as the managing editor of the Harvard BlackLetter Law Journal, which uses legal scholarship to support black communities, and is a member of the political action committee of the Black Law Student Association (BLSA).
Read the Harvard Law Today profile of Emanuel Powell '19.
Finalists
ANNEKE DUNBAR-GRONKE
LINDSAY BAILEY
JOEY LONGLEY