Jill Lepore
Harvard University Affiliated Professor
David Woods Kemper '41 Professor of American History, Harvard History Department
2022-2023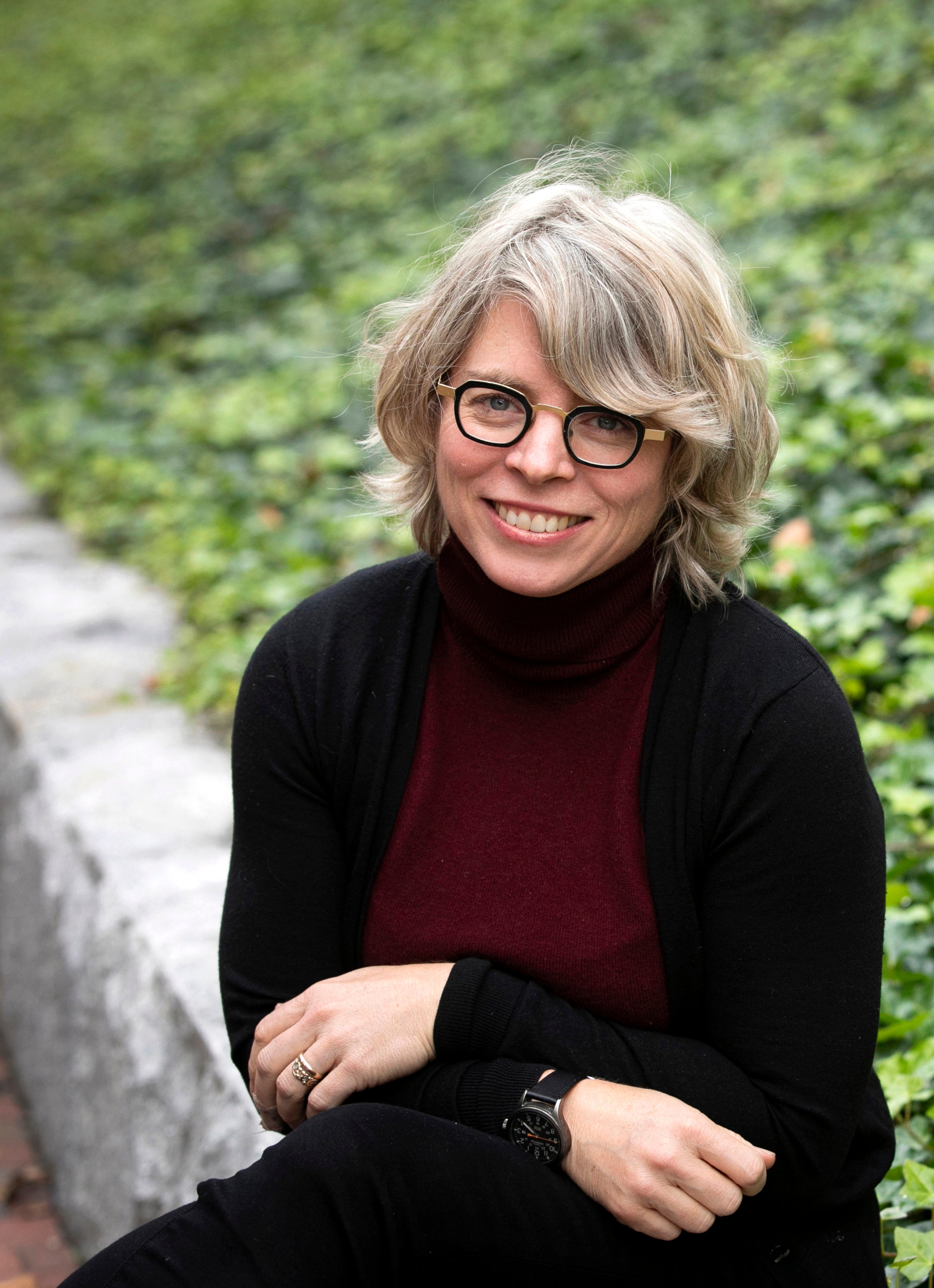 JILL LEPORE is the David Woods Kemper '41 Professor of American History at Harvard University. She is also a staff writer at The New Yorker, where her essays include histories of the Constitution, the Supreme Court, debt, voting, torture, reproductive rights, the right to privacy, the gun debate, and the right to die. Much of her scholarship explores absences and asymmetries of evidence in the historical record. Her books include Book of Ages: The Life and Opinions of Jane Franklin (Knopf, 2013), Time magazine's Best Nonfiction Book of the Year, a finalist for the 2013 National Book Award for Nonfiction, and winner of the Mark Lynton Prize; The Mansion of Happiness: A History of Life and Death (Knopf, 2012), a finalist for the Carnegie Medal for Excellence in Nonfiction; The Story of America: Essays on Origins (Princeton, 2012), shortlisted for the PEN Literary Award for the Art of the Essay; The Whites of Their Eyes: The Tea Party's Revolution and the Battle for American History (Princeton, 2010), a Times Book Review Editors' Choice; New York Burning: Liberty, Slavery and Conspiracy in Eighteenth-Century Manhattan (Knopf, 2005), winner of the Anisfield-Wolf Award for the best nonfiction book on race and a finalist for the Pulitzer Prize; and The Name of War: King Philip's War and the Origins of American Identity (Knopf, 1998), winner of the Bancroft Prize, the Ralph Waldo Emerson Award, and the Berkshire Prize. Her next book, The Secret History of Wonder Woman, will be published by Knopf in October 2014. During a Guggenheim Fellowship year beginning in 2015, Lepore will be working on a book called Dickens in America, an account of the novelist's 1842 American tour. Lepore's essays and reviews, which have been translated into Spanish, Italian, Latvian, Chinese, and Japanese, have been widely anthologized, including in collections of the best legal writing and the best technology writing. She has presented her research at the Yale Law School, Harvard Law School, Columbia Law School, the University of Colorado Law School, and the University of Chicago Law School. In 2012, she was named Harvard College Professor, in recognition of distinction in undergraduate teaching. In 2014, she was elected to the American Philosophical Society and to the American Academy of Arts and Sciences.
Education
B.A. English Tufts University, 1987
M.A. American Culture University of Michigan, 1990
Ph.D. American Studies Yale University, 1995
Representative Publications
Jill Lepore,

Bicycles Have Evolved. Have We?

,

New Yorker

(May 23, 2022).