Audrey J. Lee
Lecturer on Law
Winter and Spring Terms 2023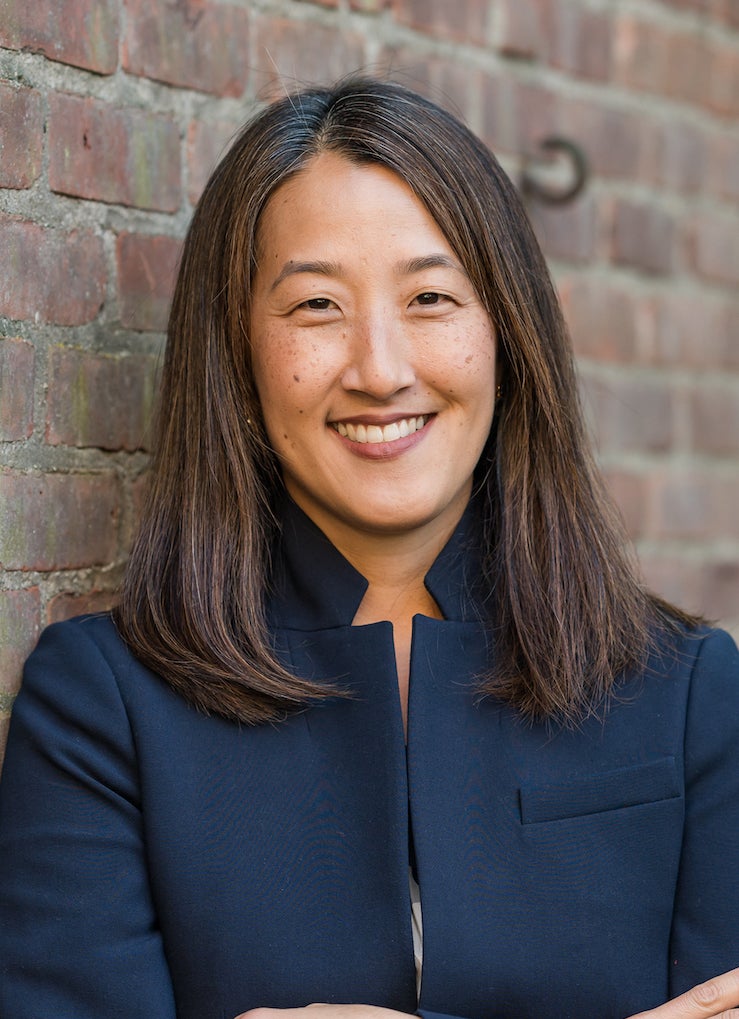 Audrey is a Lecturer on Law teaching Mediation and Diversity & Dispute Resolution at Harvard Law School. Since 2016, she has also served as affiliate faculty for the Program on Negotiation at HLS, currently as a lead faculty for the week-long Harvard Mediation Intensive.
Audrey is a Senior Mediator at Boston Law Collaborative, LLC, Executive Director of BLC's non-profit Institute, and a founding principal of Perspectiva LLC. As a mediator, Audrey specializes in mediating workplace, employment, organizational, harassment, and discrimination disputes. She is Chair of BLC's ADR Panel and serves on the U.S. Equal Employment Opportunity Commission mediation panel, among other neutral panels. Previously, Audrey served as a mediator for the Massachusetts Commission Against Discrimination where she mediated harassment, disability, age, race, and gender discrimination cases. Audrey also works with higher education institutions on Title IX matters, both as an adjudicator and organizational consultant. In 2021, Audrey was selected for inclusion in Boston Magazine's inaugural list of "Top Lawyers" (Mediators).
In her consulting practice, Audrey works with clients to increase their effectiveness in difficult workplace conversations and negotiations. Her legal clients include law firms such as Jenner & Block LLP and Ropes & Gray LLP and government agencies including the Illinois Supreme Court Commission on Professionalism and the Office of the Illinois Attorney General. In recognition of her professional development work with lawyers, Audrey was invited in 2018 to become a Trusted Advisor for the Professional Development Consortium, the association for individuals responsible for the professional development of lawyers and other professionals at law firms, law schools, government agencies, and corporations. Previously, Audrey taught Negotiation courses as Adjunct Faculty at Northwestern University School of Law, and DePaul University College of Law.
Drawing on her experience as a mediator and conflict management consultant, Audrey has led interactive implicit bias workshops at the Canadian Bar Association, the League of American Orchestras Annual Conference, and the Federal Reserve Bank of Boston. She has also led advanced mediation skills workshops for mediators at the Office of the UN Ombudsman and Mediation Service and Australia's Fair Work Commission. Audrey has also taught employment discrimination and harassment prevention programs for a range of audiences including ironworkers, mental health professionals, bank executives, and teachers. In the diversity context, Audrey has partnered with the Institute for Inclusion in the Legal Profession and the Harvard Negotiation and Mediation Clinical Program on a study of law firm communication practices regarding diversity issues.
Audrey is featured in Harvard Business Review's "Insights" series on Leadership and Managing People and has been a contributing commentator for the BBC Capital's Work Ethic column. She has also published articles on unconscious bias, employment discrimination, negotiation, interactive teaching methods, and managing diversity issues within firms: "Implicit Bias in Mediation," Harvard Negotiation Law Review (Spring 2020); "'What Would You Say?' Giving Teeth to Diversity Programming," Institute for Inclusion in the Legal Profession Review: The State of Diversity and Inclusion in the Legal Profession (Spring 2013); "Effectively Negotiating Diversity Issues Within Law Firms: The Value of Applying Negotiation Pedagogy and Principles to Diversity CLE and Training," NALP Bulletin (June 2009); "Negotiating Part-Time Work at Elite Law Firms," 6 Pepp. Disp. Resol. L.J. 405 (2006); and "Unconscious Bias Theory in Employment Discrimination Litigation," 40 Harv. C.R.-C.L. L. Rev. 481 (2005).
Outside of mediating and teaching, Audrey is active in community and professional associations. She is an Advisory Board Member and founding Co-Chair of the Harvard Law School Women's Alliance of Boston and Past President of the Association for Conflict Resolution Chicago Chapter. She also serves as Co-Chair of her children's School Site Council, an advisory board consisting of parents, teachers, and school leadership.
Prior to her consulting practice, Audrey practiced law as an intellectual property and litigation attorney at Winston & Strawn in Chicago and Davis Polk & Wardwell in New York. She is a graduate of Harvard College and Harvard Law School.
Additional Information
Representative Publications
"Implicit Bias in Mediation," 25 Harvard Negotiation Law Review 167 (Spring 2020).
"Negotiating Part-Time Work at Elite Law Firms," 6 Pepperdine Dispute Resolution Law Journal 405 (2006).
"Unconscious Bias Theory in Employment Discrimination Litigation," 40 Harvard Civil Rights-Civil Liberties Law Review 481 (2005).