Student Practice Organizations (SPO) Panel
September 10, 2023
10:30 am - 11:30 am
This event has passed
Austin Hall; 200 Ames Courtroom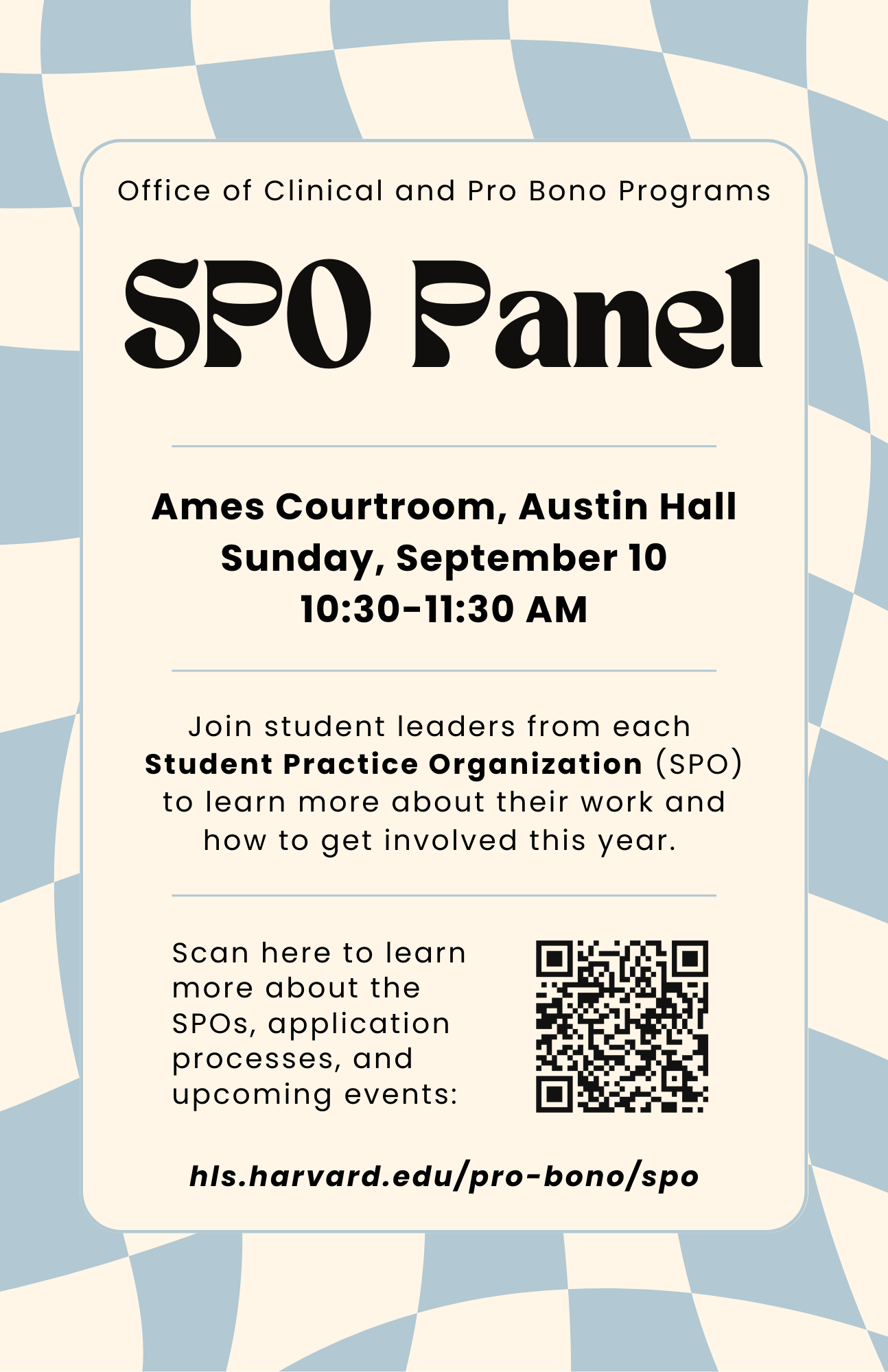 Join representatives from each Student Practice Organization (SPO) to learn more about their work and how to get involved this year! SPOs provide opportunities for students to gain practical legal experience under the supervision of a licensed attorney starting their 1L year.
The panel will take place on Sunday, September 10, 10:30-11:30 am, in Ames Courtroom, Austin Hall before the Student Activities Fair.
If you have any accessibility needs, please reach out to accessibility@law.harvard.edu.
Add to Calendar
September 10, 2023, 10:30 am - 11:30 am