Lunch Talk: Held v. Montana and Rights Based Climate Litigation with Sam Bookman, S.J.D.
October 5, 2023
12:30 pm - 1:15 pm
This event has passed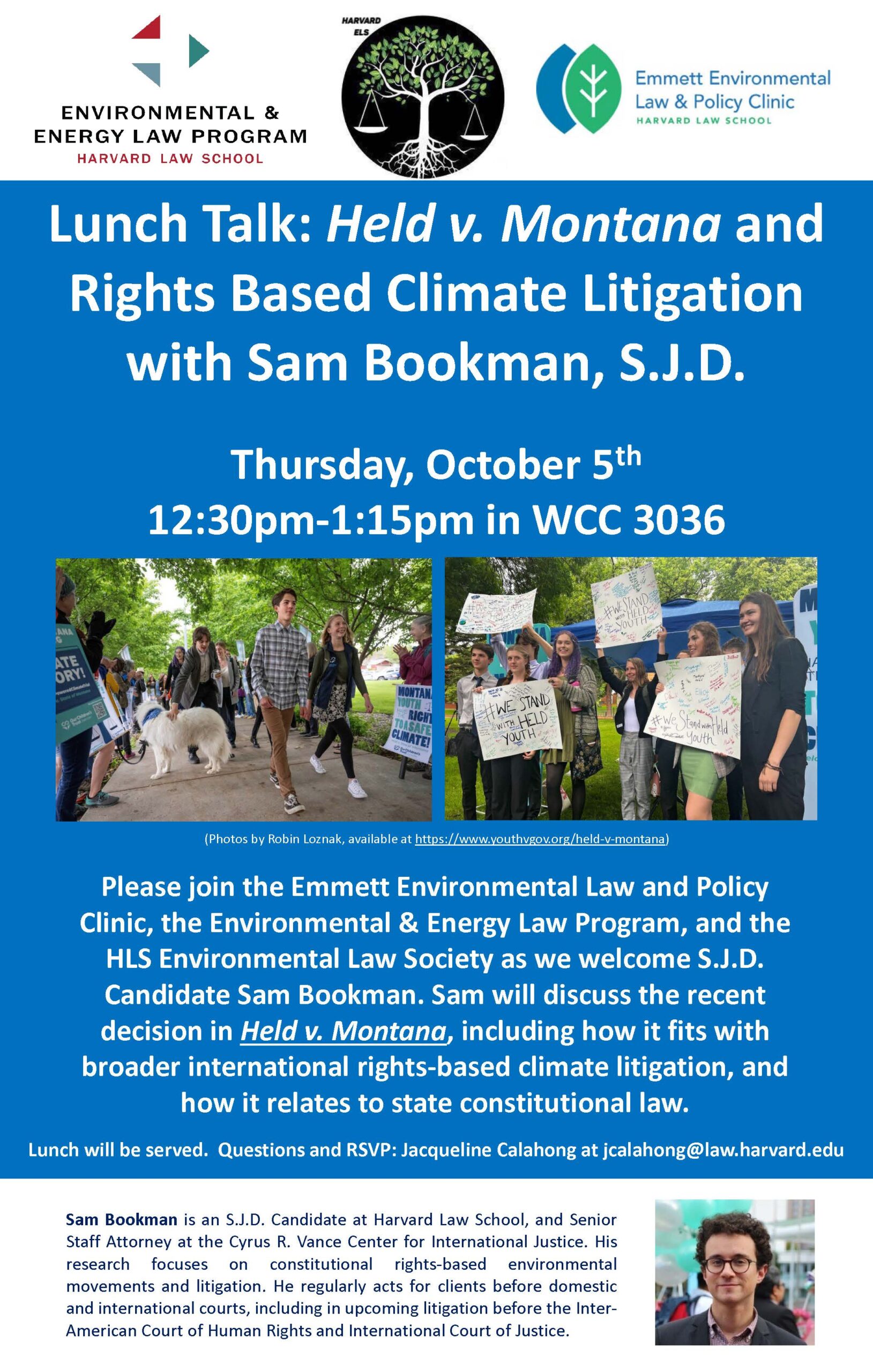 Please join the Emmett Environmental Law and Policy Clinic, the Environmental & Energy Law Program, and the HLS Environmental Law Society as we welcome S.J.D. Candidate Sam Bookman. Sam will discuss the recent decision in Held v. Montana, including how it fits with broader international rights-based climate litigation, and how it relates to state constitutional law.
Lunch will be available at the event.
Questions and RSVP: Jacqueline Calahong, jcalahong@law.harvard.edu
Add to Calendar
October 5, 2023, 12:30 pm - 1:15 pm