Alumni in Residence with Linda Dakin-Grimm J.D.'85 of Milbank L.L.P.
October 11, 2023
12:00 pm - 2:00 pm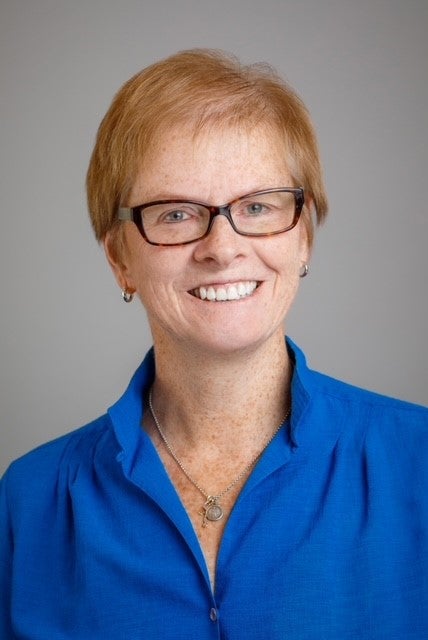 The Alumni in Residence program connects current HLS students with accomplished HLS alumni for one-on-one career mentoring and advice. You're invited to meet with Linda Dakin-Grimm J.D.'85 during her virtual office hours. Sign up for a 20-minute Zoom appointment.
Linda Dakin-Grimm J.D.'85
Linda Dakin-Grimm is a Senior Consulting Partner at Milbank LLP, where she was a litigation partner for many years, handling jury and bench trials, arbitration proceedings and appeals in complex financial disputes. Commencing in 2016, Linda began to work entirely pro bono in immigration advocacy. Since then, she has represented more than 100 unaccompanied minors in obtaining green cards. She has represented deported veterans and has been deeply involved in redressing the Trump Administration's unlawful "family separation" policy. Working with organizations including the ACLU, Kids in Need of Defense, Public Counsel, The Door, NY Legal Aid, CLINIC and others, she repeatedly sued the U.S. government in federal courts during the Trump Administration, winning multiple injunctions against that administration's unlawful policies and actions. Linda continues to bring suit concerning immigration detention.
Linda's first book, Dignity & Justice: Welcoming the Stranger at our Borders, was published by Orbis Books in 2020. Linda received her J.D. from Harvard Law School, her B.A. from Yale University and an M.A. in Theology from Loyola Marymount University. She was an Advanced Leadership Fellow of Harvard University in 2020 and 2021.
More Information
View our calendar for upcoming AIR events and more information on visiting alumni. Students must reserve appointments in advance, and space is limited.
Contact Jeff Newton in the HLS Alumni Center (alumnicenter@law.harvard.edu) with any questions or accessibility needs.
Add to Calendar
October 11, 2023, 12:00 pm - 2:00 pm