Alumni in Residence with Caleb J. A. Pitters, Jr. JD'02 of PIMCO
March 1, 2023
11:00 am - 1:00 pm
This event has passed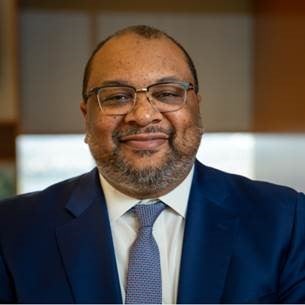 Alumni in Residence with Caleb J. A. Pitters, Jr. JD'02 of PIMCO
Wednesday, March 1, 2023 from 11 a.m.-1 p.m. ET
The Alumni in Residence program connects current HLS students with accomplished HLS alumni for one-on-one career mentoring and advice. You're invited to meet with Caleb Pitters, Jr. JD'02 (Managing Director, PIMCO) during his virtual office hours on Tuesday, February 7. Sign up for a 20-minute Zoom appointment.
Caleb J. A. Pitters, Jr. JD'02
Caleb J. A. Pitters, Jr. is a managing director and co-head of the New York office of PIMCO, an American investment management firm focusing on active fixed income management worldwide. He oversees the U.S. nonprofit and private family capital team, responsible for the coverage of endowments, foundations, single family offices and health care institutions. He is a founding member of PIMCO Black and serves on the steering committee. Prior to joining PIMCO in 2011, he was a director at Credit Suisse, where he held various portfolio management positions in fixed income and gained experience across the credit markets, working directly with institutional clients. Caleb previously worked in global fixed income derivatives at UBS and held associate positions at JP Morgan in emerging markets fixed income and at Goldman Sachs in currency and commodities. He has 22 years of investment experience and holds a J.D. from Harvard Law School. He received his undergraduate degree from the School of Foreign Service at Georgetown University.
More Information
View our calendar for upcoming AIR events and more information on visiting alumni. Students must reserve appointments in advance, and space is limited.
Contact Jeff Newton in the HLS Alumni Center (alumnicenter@law.harvard.edu) with any questions or accessibility needs.
Add to Calendar
March 1, 2023, 11:00 am - 1:00 pm