About the Program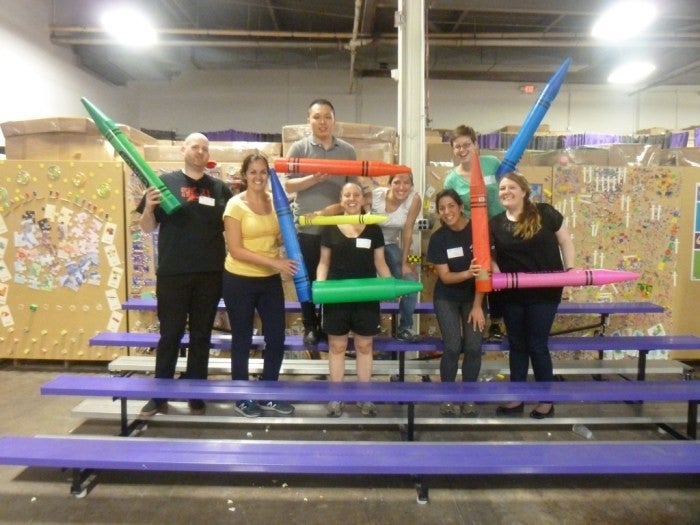 Each academic year up to 15 individuals are accepted into the Emerging Leaders Program. Interested candidates apply during the summer application cycle, and those chosen are notified in early September of their acceptance.
Programming includes a mix of leadership development workshops, community service, and other events. A major component of the Program is one-on-one mentoring. Halfway through the year cohort members are paired with a participating program mentor they request. Mentors consist of broad range of senior leadership at HLS.
What can you expect?
Each month during the year there are typically two sessions. One is a mandatory session typically involving a learning module and the other is an option lunchtime session or other event. These are typically facilitated by HLS faculty and staff, with some being conducted by outside instructors. Twice a year, cohort members will be invited to partake in a volunteer opportunity in the surrounding area.
In the spring you will have a unique opportunity to meet regularly with your mentor to help each other develop personally and professionally.
At the end of each academic year, cohort members are celebrated at an official graduation ceremony and presented with certificates of completion of the Emerging Leaders Program.
Frequently Asked Questions
Should I apply if …

We encourage all full time staff to apply for the program as it can help in many different ways.

– It provides a regular touch point with which to interact with a variety of staff from across HLS while you grow and develop together.

– It provides leadership training that covers a variety of topics from Difficult Conversations to how to utilize Emotional Intelligence to assist you on your journey.

– It facilitates a mentor/mentee relationship that can be difficult to develop organically.

What type of programming can I expect?

Programming changes from year to year, but here is a sampling of previous programming

– Teaming Effectively – Interactive Case (Scott Westfahl)

– Emotional Intelligence Workshop

– Difficult Conversations (Rachel Viscomi)