Students in the Harvard Dispute Systems Design Clinic work on advanced client matters related to negotiation, mediation, and conflict management. Students develop a new set of skills that may include:
assisting an organization in conducting a conflict assessment;
designing or evaluating a dispute resolution system;
assessing an ongoing set of dispute management processes;
resolving a current conflict or series of conflicts;
facilitating learning dialogues;
managing stakeholder assessments, including conducting interviews, running focus groups, and developing/implementing surveys; and
leading teams and making client presentations
Each semester the clinic offers a mix of public, private, domestic, and international projects. Recent clients include federal and state agencies, nonprofits, religious organizations, transnational corporations, small start-up companies, professional sports teams, municipalities, local government officials, and universities.
Students in the clinic have the chance to manage senior level client relationships and are asked to work through difficult concepts and problems directly with clients and their clinical supervisor. Students work in a team of 2 to 4 students, typically collaborating on single project for one client during the entire semester. By working for a single client, students have the unique chance to collaborate on a project from start to finish. For an understanding of the kinds of projects clinic students undertake, you can read about current and past clients on the Harvard Dispute Systems Design Clinic's website.
How to Register
The Harvard Dispute Systems Design Clinic is offered in the Fall and Spring semesters. You can learn about the required clinical course component, clinical credits and the clinical registration process by reading the course catalog description and exploring the links in this section.
Meet the Instructors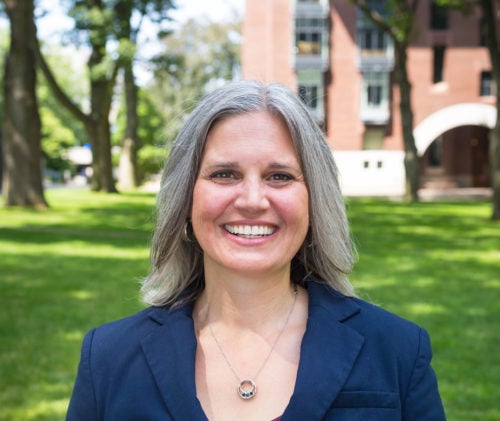 Rachel Viscomi
Director; Clinical Professor of Law
Before coming to HNMCP, Rachel Viscomi worked as a Principal in the Corporate Education Practice of Vantage Partners, a Boston-based consulting firm that helps clients achieve business results by transforming the way they negotiate and manage their key relationships.
At Vantage, Rachel worked closely with Fortune 500 clients from a wide range of industries to design and deliver experiences that maximized learning transfer and business impact. Her clients have included Cisco Systems, WestJet, Warner Brothers, Disney, IBM, and Deloitte. She has taught conflict resolution sessions as part of UMass Boston's Emerging Leaders Program, NALEO's National Summit on the State of Latino Education, Amsterdam's ADR Institute, and at The Citadel, The Military College of South Carolina. Prior to joining Vantage, Ms. Viscomi practiced as a civil litigator with the law firm of Bingham McCutchen, LLP, where she assisted a wide variety of clients (including The New York Times Company, Northwestern Mutual Insurance Company, and MetLife Investment Services) in resolving complex commercial disputes. Rachel earned her undergraduate degree summa cum laude from Columbia College, with departmental honors, in Italian. She studied in Italy at the Università di Bologna and the Università degli studi di Firenze, earning her Master of Arts in Italian from Middlebury College with highest honors, before receiving her J.D. from Harvard Law School in 2001. At Harvard Law School, she supervises HNMCP projects, teaches Dispute Systems Design, and co-teaches Advanced Negotiation: Multiparty Negotiation, Group Decision Making, and Teams and The Lawyer as Facilitator.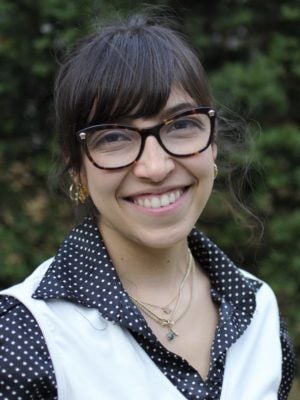 Sara del Nido Budish
Assistant Director; Clinical Instructor
Sara del Nido Budish is Assistant Director and Clinical Instructor in the Harvard Negotiation and Mediation Clinical Program (HNMCP), and a Lecturer on Law at Harvard Law School. In addition to supervising student teams on client projects, she teaches courses on conflict management theory and practice, and facilitates executive education courses offered by the Harvard Negotiation Institute. Sara co-hosts the HNMCP podcast, Thanks for Listening, about bridging political divides in America. She previously served as Clinical Fellow at HNMCP, during which she supervised student groups including the Harvard Negotiation Law Review, helped develop curricula on facilitation and multiparty negotiation, and worked on other writing and research projects. Through her teaching and consulting, Sara has assisted clients working in healthcare, higher education, legal systems in the United States and abroad, international negotiation, and public service.
Prior to joining HNMCP, Sara served as a Research Associate in the Negotiation, Organizations & Markets Unit at Harvard Business School. Her writing has been published by the Journal of Dispute Resolution, WBUR's "Cognoscenti" blog, Harvard Business School Publishing, and Harvard Law School Case Studies. She is also on the board of the New England Association for Conflict Resolution. During law school, she served as a mediator in small claims court and Advanced Training Director for the Harvard Mediation Program, and as a student in HNMCP she designed and delivered a series of customized trainings for a group of medical providers focused on difficult conversations. She earned her J.D. from Harvard Law School, and her A.B. from Dartmouth College.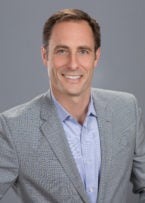 Neil McGaraghan
Clinical Instructor; Lecturer on Law
Neil McGaraghan is Lecturer on Law at Harvard Law School and Clinical Instructor at HNMCP. His Clinical Instructor role focuses on advancing HNMCP's facilitation and political dialogue initiative.
For his work representing men wrongfully imprisoned at Guantanamo Bay, Neil was awarded the Boston Bar Association President's Award and the Human Rights Award from the Southern Center for Human Rights. Neil served on the Board of Directors for the ACLU of Massachusetts (for which he also worked pro bono as a cooperating attorney), and on the Board of Directors of Greater Boston Legal Services. He has been a frequent MCLE instructor and a guest lecturer at the Harvard Kennedy School of Government. Before law school, Neil worked at the Commission of the European Union in Brussels and then as an aide to U.S. Senator Patrick J. Leahy.
Neil comes to HNMCP most recently from Potomac Law Group, where he launched that firm's Boston office. Prior to Potomac, Neil was a partner at Bingham McCutchen, and then Morgan Lewis & Bockius when it acquired Bingham. Neil's practice focused on complex dispute resolution in federal and state court, administrative bodies, arbitration, mediation, and other alternative dispute resolution processes.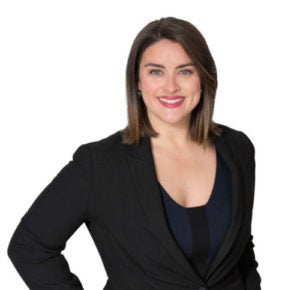 Deanna Pantín Parrish
Clinical Instructor; Lecturer on Law
Deanna Pantín Parrish is Lecturer on Law at Harvard Law School and a Clinical Instructor at the Harvard Negotiation and Mediation Clinical Program. Prior to returning to Harvard, Ms. Parrish worked as the Principal Consultant of CMA Consulting Group, an international firm based in Melbourne, Australia that offers strategic consulting and corporate education on dispute resolution and negotiation to clients across the Asia-Pacific region. In this role, Ms. Parrish spearheaded the design and development of bespoke dispute resolution and learning solutions for over 2,000 professionals in law, higher education, organizational development, finance, technology, and government. While in Australia, Ms. Parrish designed and taught courses on negotiation and mediation at Monash University Faculty of Law. She has also served as a teaching team member for executive education programs offered by the Harvard Negotiation Institute. Prior to joining CMA, Ms. Parrish practiced as a litigation associate with the law firm of Arnold & Porter, where she assisted a wide variety of clients in resolving commercial disputes and international matters. She has also served as a Legal Fellow with the Center for Conflict Resolution (CCR). Prior to her work as an attorney and dispute resolution professional, Ms. Parrish worked in the government and non-profit sectors, including at the White House under the Obama Administration, and with the Clinton Global Initiative. She holds a B.A. in International & Area Studies and Women, Gender & Sexuality Studies, summa cum laude, from Washington University in St. Louis, and a J.D. from Harvard Law School. She is a certified mediator and member of the District of Columbia Bar.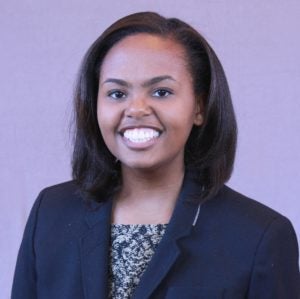 Morgan Franklin
Clinical Instructor; Lecturer on Law
Morgan is a Clinical Instructor at HNMCP and Lecturer on Law in the Negotiation Workshop at Harvard Law School.
Her interest in dispute resolution and negotiation stems from an interest in cognitive and behavioral science paired with her belief in the field's importance in addressing societal challenges. Since her involvement with negotiation theory as a student she's been able to experience how transformative gaining the skill set taught by the clinic can be, both professionally and personally. Morgan holds a B.A. in Political Economy, magna cum laude, from Tulane University and is originally from Shreveport, Louisiana. She received her J.D. from Harvard Law School in 2017 and is a member of the Maryland Bar. As a law student she was fortunate to take classes related to problem solving in various contexts, from administrative organizations to direct services. After law school Morgan completed a fellowship in Baltimore that focused on health policy at the local level and then worked in Washington, D.C. on a team that sought to aid the path to effective reentry for the recently incarcerated by convening groups with divergent views and facilitating dialogue between them to identify workable policy solutions. She then returned to HNMCP and served as Clinical Fellow before shifting into her current role.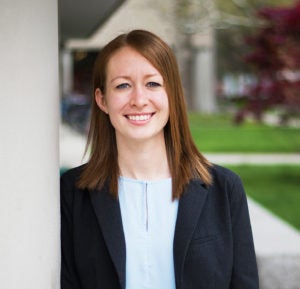 Lisa Dicker
Clinical Instructor; Lecturer on Law
Prior to joining HNMCP, Lisa was Counsel at a global pro bono law firm where she advised on peace negotiations, conflict prevention, transitional justice, and post-conflict democratic transitions.  Her portfolio included advising delegations to the Sudanese Peace Talks, the Sudanese Constitutional Declaration negotiations, the UN-led Intra-Syrian Peace Process, and the Astana Ceasefire Talks for Syria; counseling practitioners across the Middle East & North Africa on community-led transitional justice efforts; advising the Tanzanian government and civil society actors on efforts to counter violent extremism; and supporting localized peacebuilding efforts in Yemen. Lisa is also an Adjunct Professor in Bay Path University's M.S. Leadership & Negotiation program, and has served on teaching teams for Harvard Law School's Negotiation Workshop, Harvard University's Program on Negotiation's executive education courses, and independent programs.  Lisa also volunteers as a crisis counselor for Crisis Text Line. Lisa holds a J.D. from Harvard Law School where she was Editor-in-Chief of the Harvard Negotiation Law Review and a B.A. in Political Science and Asian Studies, summa cum laude, from the University of Tennessee.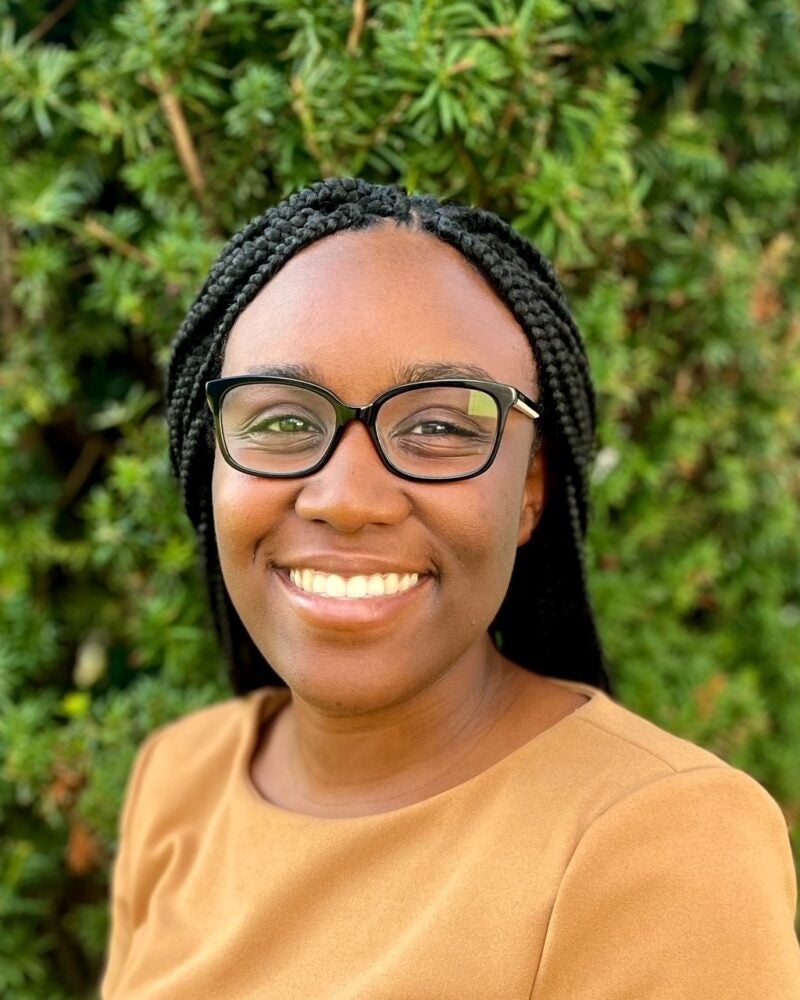 Jamie SaintPaul
Clinical Fellow
Jamie SaintPaul is the Clinical Fellow at the Harvard Negotiation and Mediation Clinical Program (HNMCP). Prior to joining HNMCP, Jamie was a trial attorney at a national insurance company where she negotiated settlements and represented clients at various court proceedings and arbitrations. She is a trained mediator, having worked in the Connecticut courts as a housing mediator. During and after her time in law school, she assisted in the development and managing of mediation projects, including externing with the QU CHRO Mediation Project and serving as the inaugural Mediation Fellow at Quinnipiac Law's Homelessness Mitigation Mediation Project.
Jamie is a member of the Connecticut Bar. She holds a B.A. in Legal Studies from Quinnipiac University and a J.D. with a concentrations with honors in Civil Advocacy & Dispute Resolution and Workplace Law from Quinnipiac Law.
Staff Members
In the News