The Cyberlaw Clinic, based at Harvard's Berkman Klein Center for Internet & Society, provides high-quality, pro-bono legal services to appropriate clients on issues relating to the Internet, new technology, and intellectual property.
Students enhance their preparation for high-tech practice and earn course credit by working on real-world litigation, client counseling, advocacy, and transactional / licensing projects and cases. The Clinic strives to help clients achieve success in their activities online, mindful of (and in response to) existing law. The Clinic also works with clients to shape the law's development through policy and advocacy efforts. The Cyberlaw Clinic was the first of its kind, and it continues its tradition of innovation in its areas of practice. Students in the Clinic have the opportunity to develop substantive legal knowledge and hone their practice skills by managing projects, engaging directly with clients, and receiving feedback and mentorship from instructors who are experienced practitioners in the field.
The Cyberlaw Clinic's broad-based practice reflects the diversity of legal issues faced by those who create and use media or otherwise operate and communicate online. With expertise in subject areas ranging from intellectual property to privacy to online speech, the Clinic offers its clients a wide variety of services and its students a well-rounded educational experience that reflects the reality of high-tech practice.
Practice areas include:
Communications Infrastructure
Consumer Protection, Privacy, & Compliance
Cybercrime & Youth Online Safety
General Internet Business Law
Government Innovation
Intellectual Property
Litigation and Amicus Advocacy
Online Speech, Media Law, & First Amendment
Technology & Access to Justice
How to Register
The Cyberlaw Clinic is offered in the Fall and Spring semesters. You can learn about the required clinical course component, clinical credits and the clinical registration process by reading the course catalog description and exploring the links in this section.
Meet the Instructors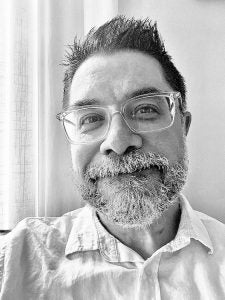 Christopher T. Bavitz
Managing Director, Cyberlaw Clinic; Clinical Professor of Law and Vice Dean for Experiential and Clinical Education
1557 Massachusetts Ave, 4th Floor
Cambridge, MA 02138
Christopher T. Bavitz is the WilmerHale Clinical Professor of Law at Harvard Law School and the Law Schools Vice Dean for Experiential and Clinical Education. He is also Managing Director of HLS's Cyberlaw Clinic, based at the Berkman Klein Center for Internet & Society. And, he is a Faculty Co-Director of the Berkman Klein Center. Chris teaches the Counseling and Legal Strategy in the Digital Age and Music & Digital Media seminars, and he concentrates his practice activities on intellectual property and media law (particularly in the areas of music, entertainment, and technology). He oversees many of the Cyberlaw Clinic's projects relating to copyright, speech, advising of startups, and the use of technology to support access to justice, and he serves as the HLS Dean's Designate to Harvard's Innovation Lab. Chris's research and related work at the Berkman Klein Center addresses intermediary liability and online content takedown regimes as well as regulatory, ethical, and governance issues associated with technologies that incorporate algorithms, machine learning, and artificial intelligence. Prior to joining the Clinic in 2008, Chris served as Senior Director of Legal Affairs for EMI Music North America. From 1998-2002, Chris was a litigation associate at Sonnenschein Nath & Rosenthal and RubinBaum LLP / Rubin Baum Levin Constant & Friedman, where he focused on copyright and trademark matters. Chris received his B.A., cum laude, and Certificate in Peace and Justice Studies from Tufts University in 1995 and his J.D. from University of Michigan Law School in 1998.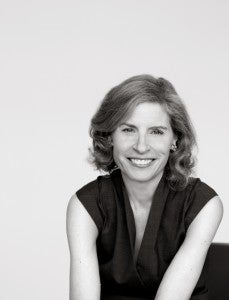 Susan Crawford
Clinical Professor of Law
1557 Massachusetts Ave, 4th Floor
Cambridge, MA 02138
Susan P. Crawford is the John A. Reilly Clinical Professor of Law at Harvard Law School.  Susan is the author of Captive Audience: The Telecom Industry and Monopoly Power in the New Gilded Age and a contributor to Bloomberg View and Wired. Susan served as Special Assistant to the President for Science, Technology, and Innovation Policy (2009) and co-led the Federal Communications Commission (FCC) transition team between the Bush and Obama administrations. She also served as a member of Mayor Michael Bloomberg's Advisory Council on Technology and Innovation. Susan received her B.A. and J.D. from Yale University. She served as a clerk for Judge Raymond J. Dearie of the U.S. District Court for the Eastern District of New York, and was a partner at Wilmer, Cutler & Pickering (now WilmerHale) until the end of 2002, when she left that firm to enter the legal academy.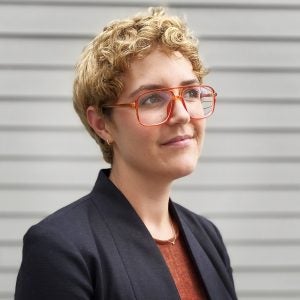 Jessica Fjeld
Assistant Director and Senior Clinical Instructor
1557 Massachusetts Ave, 4th Floor
Cambridge, MA 02138
Jessica Fjeld is the Assistant Director of the Cyberlaw Clinic and a Lecturer on Law at Harvard Law School. Her legal practice is focused on supporting the work of creatives, archivists, and advocates, especially as it intersects with emerging technology. Her interests include intellectual property; freedom of expression, privacy, and related human rights issues; contract law; and equity and inclusion. She is a member of the board of the Global Network Initiative, a multistakeholder organization that protects and advances user freedom of expression and privacy around the world. Before joining the Clinic, Jessica worked in Business & Legal Affairs for WGBH Educational Foundation, where she advised the American Archive of Public Broadcasting along with numerous WGBH productions. She began her legal career as an associate at Skadden, Arps, Slate, Meagher & Flom LLP focused in corporate transactions. Jessica is also a poet, the author of Redwork (BOAAT Press, 2018), and the recipient of awards from the Poetry Society of America and the 92nd Street Y/Boston Review Discovery Prize. She holds a JD from Columbia Law School, where she was a Hamilton Fellow, James Kent Scholar and Managing Editor of the Journal of Law and the Arts; an MFA in Poetry from the University of Massachusetts; and a BA from Columbia University.j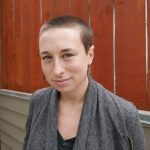 Kendra Albert
Clinical Instructor
1557 Massachusetts Ave, 4th Floor
Cambridge, MA 02138
Kendra Albert is a Clinical Instructor at the Cyberlaw Clinic and was formerly an associate at Zeitgeist Law PC, a boutique technology law firm in San Francisco. They received their JD from Harvard Law School in 2016.  Kendra is also a Fellow at the Berkman Klein Center for Internet and Society and a writer and speaker on a diverse set of internet issues. Their work has been published in the Green Bag, the Harvard Law Review Forum, and WIRED. Kendra's undergraduate degree is from Carnegie Mellon University, where they studied lighting design and history. Before starting law school, Kendra worked as a research associate at the Berkman Klein Center for Internet and Society, where they helped found Perma.cc. They also served as the first head teaching fellow for CopyrightX, Professor William Fisher's open online copyright course. During law school, they spent time at the Electronic Frontier Foundation, Cloudflare, and Public Citizen. With EFF, they co-filed and received a DMCA 1201 exemption request for video game archiving and play.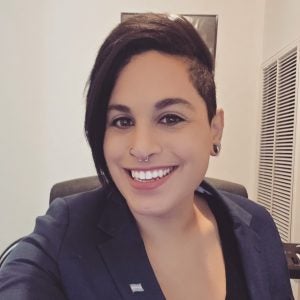 Alejandra Caraballo
Clinical Instructor
1557 Massachusetts Ave, 4th Floor
Cambridge, MA 02138
Alejandra Caraballo is a Clinical Instructor at Harvard Law School's Cyberlaw Clinic. Prior to joining the clinic, Alejandra was a staff attorney at the Transgender Legal Defense and Education Fund and a Staff Attorney at the LGBTQ Law Project at New York Legal Assistance Group. Alejandra's professional focus has been on advancing the civil rights of LGBTQ people in a variety of civil legal contexts such as healthcare access, immigration, and family law. Alejandra received her J.D. from Brooklyn Law School where she concentrated in IP and Media Law. She received her B.A. in Government and World Affairs with a minor in Chemistry at the University of Tampa. Alejandra previously served as the Secretary of the LGBTQ Rights Committee of the New York City Bar Association and was appointed as the first openly trans community board member in Brooklyn. Alejandra's areas of interests include the intersection of technology and disability rights, sex worker advocacy, and the implications of quantum computing on encryption. In her spare time, she can be found playing guitar, building computers, creating electronic music, and brewing beer.

Mason Kortz
Clinical Instructor
1557 Massachusetts Ave, 4th Floor
Cambridge, MA 02138
Mason Kortz is a Clinical Instructor at the Harvard Law School Cyberlaw Clinic, part of the Berkman Klein Center for Internet & Society. His areas of interest include online speech and privacy and the use of data products (big or small) to advance social justice. Mason has worked as a data manager for the Scripps Institution of Oceanography, a legal fellow in the Technology for Liberty Project at the American Civil Liberties Union of Massachusetts, and a clerk in the District of Massachusetts. He has a JD from Harvard Law School and a BA in Computer Science and Philosophy from Dartmouth College. In his spare time, he enjoys cooking, reading, and game design.
Staff Members
In the News