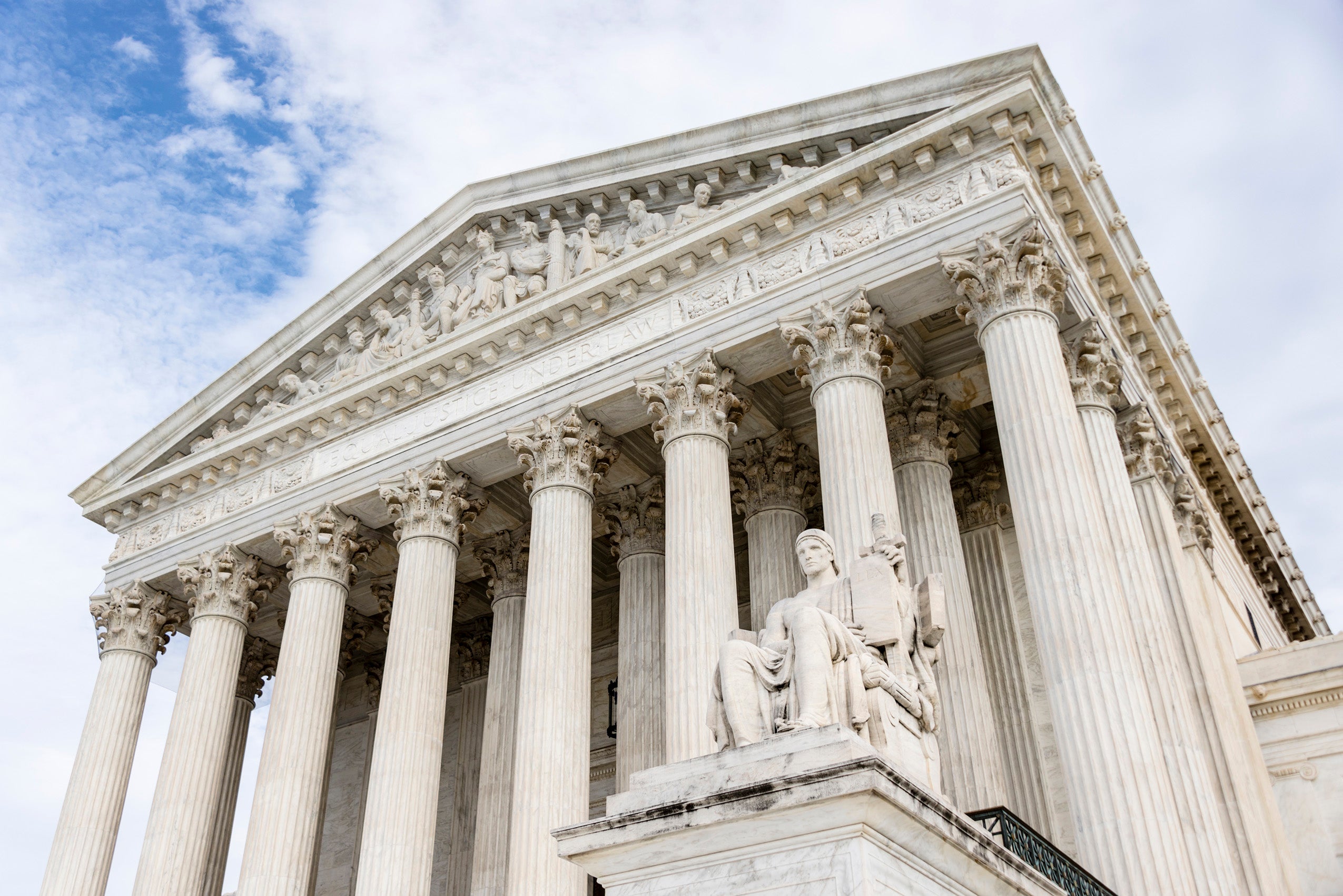 In the Supreme Court Litigation Clinic, students have the opportunity to gain experience in Supreme Court- and appellate-level litigation through involvement in pending cases.
Students work in teams under the supervision of prominent and experienced attorneys to learn the skills, structure, and methodology of litigating a Supreme Court case. They will have the opportunity to work alongside distinguished and experienced legal minds and assist with petitions for certiorari, briefs in opposition to certiorari, merits briefs, and amicus briefs, and preparation for oral argument in Supreme Court cases.
In the Supreme Court Litigation Clinic, students work full-time in the winter term in Washington, D.C. to facilitate interaction between students, instructors and the litigation process at the Supreme Court. Students are fully involved in intensive work on actual cases before the Court, and also participate in a series of lectures and classroom discussions on Supreme Court practice — including strategy, procedure, brief writing, and oral advocacy. Students are assigned to small teams, each working closely with an instructor to write and file a petition for certiorari, brief in opposition to certiorari, merits brief, amicus brief and/or to prepare for oral argument in a pending case.
How to Apply
The clinic is offered in the Winter Term. You can learn about clinical credits, pre-requisite requirements, and the clinical application process by reading the course catalog description and exploring the links in this section.
Application Deadline: October 2, 2023
Meet the Instructors
In the News
'Like summer camp for law nerds'

Harvard Law's Supreme Court Litigation Clinic offers advocacy and energy during January Term By Rachel Reed Via Harvard Law Today There is no morning bugle call. Nor are there group hikes, swimming lessons, or arts and crafts sessions. It is not even the same season. But despite the lack of obvious similarities between the sleepaway

January 26, 2023

Supreme Court Litigation: Both an Art and a Science

by Eli Nachmany, J.D. '22 Supreme Court litigation is both an art and a science. This realization was my main takeaway from the Harvard Supreme Court Litigation Clinic, in which I had the honor of participating during the three-week 2022 January Term at Harvard Law School. Hosted by the law firm of Goldstein & Russell

February 28, 2022

A Window into the Supreme Court

by Anita Liu J.D.'21 We all start law school reading the same pantheon of cases — the likes of Marbury v. Madison — almost all of which were decided by an institution that quickly dominates law students' education (for better or for worse), the Supreme Court.  From the beginning of 1L, however, I also found

March 5, 2021