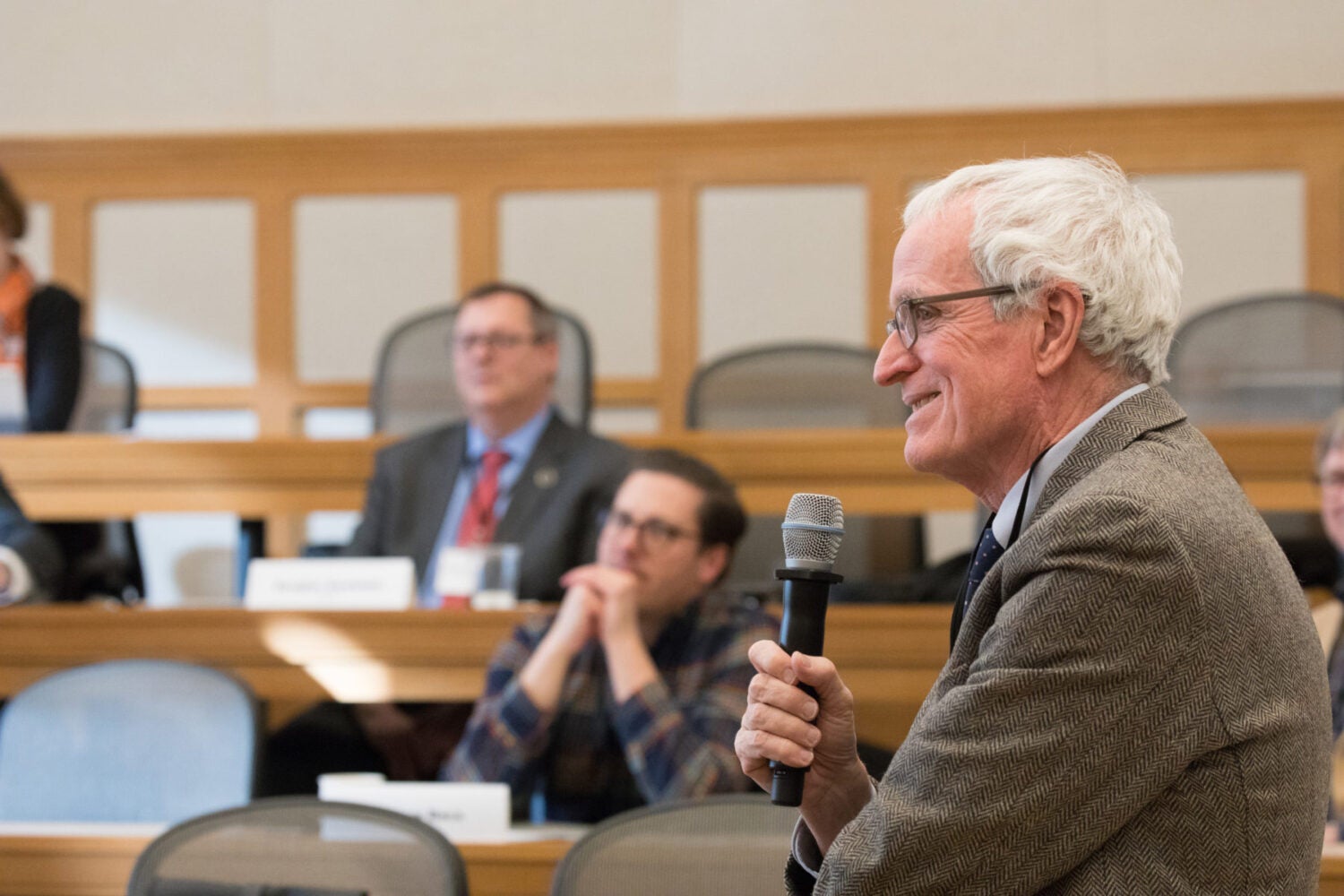 Lecturer Jim Tierney teaches the required clinical course, the Role of the State Attorney General, in the fall semester, and oversees and directs the clinic. Liz Solar, Director of Externships in the Office of Clinical and Pro Bono Programs, coordinates the clinical placements with students.
This clinic is available in the fall, winter, and spring terms. Students may only participate in one term. Students may continue their winter work remotely from HLS during the spring term as an advanced clinical student if the placement and supervisor confirm that there is sufficient work to support additional spring clinical credits.
The fall and spring Government Lawyer: Attorney General Clinic offers students the opportunity to work with the Massachusetts Attorney General's Office. Clinical student responsibilities include writing and research pertinent to the division in which they are placed. Potential divisions include the Criminal Bureau, Government Bureau, and Public Protection Bureau.
During winter term, students work in State Attorney General Offices around the country. Clinical work is full-time and care will be taken to place students in both states and divisions that meet their professional goals, although particular placements are not guaranteed. Winter term placements are in various divisions of a State AG office: environment, criminal trials and appeals, human trafficking, civil defense, opinion and consumer protection. Students have worked in many different states: California, Colorado, Illinois, Maryland, Michigan, New Mexico, New York, Rhode Island, and Texas.
Office of the Massachusetts Attorney General
How to Register
The clinic is offered in the Fall, Winter, and Spring semesters. You can learn about the required clinical course component, clinical credits and the clinical registration process by reading the course catalog description and exploring the links in this section.
Fall 2023 Early Drop Deadline: May 19, 2023
Spring 2024 Early Drop Deadline: September 1, 2023
Meet the Instructor
In the News