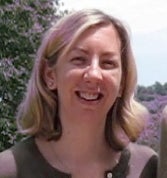 Susannah Barton Tobin
Managing Director, Climenko Fellowship and Asst. Dean for Academic Career Advising
Susannah Barton Tobin is the Managing Director of the Climenko Fellowship Program and Assistant Dean for Academic Career Advising. She directs the First-Year Legal Research and Writing Program and teaches a section in the program.  Susannah has been appointed the Ezra Ripley Thayer Senior Lecturer on Law at HLS.
She received her B.A. in classics, magna cum laude, from Harvard College in 2000, where she was the recipient of the Newbold Rhinelander Landon Memorial Prize. She received an M.Phil. in classics from the University of Cambridge in 2001, and a J.D., cum laude, from Harvard Law School in 2004. While in law school, she was a senior editor of the Harvard Civil-rights Civil Liberties Law Review and summered at the ACLU of Massachusetts and Ropes & Gray. She then clerked on the United States District Court for the District of Massachusetts for Judge Mark L. Wolf and on the United States Court of Appeals for the First Circuit for Judge Levin H. Campbell. She advised hundreds of Harvard undergraduates as a resident tutor for ten years in Leverett House, for which work the College recognized her with the Marquand Award for Exceptional Advising and Counseling. She was a recipient of the 2010 Dean's Excellence Award at Harvard Law School, and received a 2017 Teaching and Advising Award from the HLS Student Government. She serves on the board of The Harvard Crimson and on the Cambridge Historical Commission.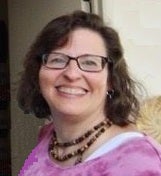 Ellen Shapiro-Smith
Program Coordinator
Ellen is the Program Coordinator for the First-Year Legal Research and Writing and the Climenko Fellowship Program.  She has a B.A. in Art History from Brandeis University and a certificate in Graphic Design from Massachusetts College of Art. After a brief career in Graphic Design, she started her career in legal education by working at the HLS bookstore as a sales person/assistant manager. Her love of books brought her next to work in customer service for Aspen Publishers, formally known as Wolters Kluwer. The natural progression after learning about every law textbook that WK published, was coming back to HLS as a Faculty Assistant to share that wealth of knowledge. Prior to her appointment as Program Coordinator, she supported Professors Andrew Crespo, Naz Modirzadeh, and Daphna Renan.