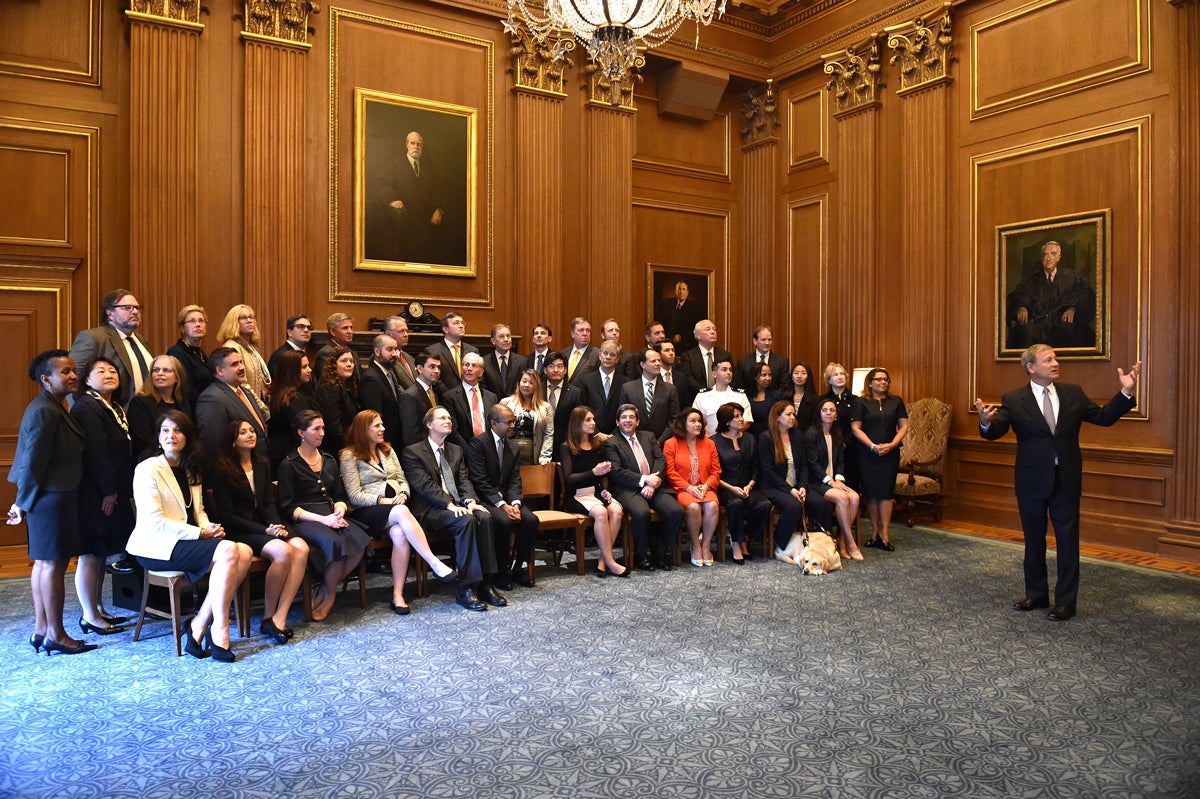 The 2024 HLS Supreme Court of the United States Swearing In Ceremony is scheduled for Thursday, June 13.
To qualify for admission, alumni applicants:
must have been admitted to practice in the highest Court of a State, Commonwealth, Territory or Possession, or the District of Columbia for at least three years immediately before the date of application
must not have been the subject of any adverse disciplinary action pronounced or in effect during that three-year period
must appear to the Court to be of good moral and professional character.
June 13, 2024 | 7:30 a.m. – Noon
Washington, D.C.
Space is limited to 50 individuals, and registrations are accepted on a first-come, first-serve basis.
Instructions
Submit the online Form of Intent to reserve your place and pay the $200 application fee.
Complete and mail your completed SCOTUS Bar Application and Certificate of Good Standing within 60 days of reserving your place. Detailed instructions and FAQs for filling out the application and the event can be found here.

Mail your completed materials to:
Harvard Law School Alumni Center
Attention: Meagan Flint
1563 Massachusetts Avenue
Cambridge, MA 02138

Following receipt, the HLS Alumni Relations Office will confirm acceptance of your materials, submit them to the Court on your behalf, and provide additional information on the event.