Curious about the student culture at HLS? We interviewed Kelley McGill, a rising 2L, about her experience with the 1L environment and what surprised her most in the transition to Harvard Law.
Tell us about your path to Harvard Law School.
I grew up in the Northeast Kingdom in Vermont. I spent a semester studying abroad in Switzerland in high school and half a year volunteering in southern India following graduation. I then attended Trinity University in San Antonio, Texas, where I had the chance to study abroad again (this time in Bonaire, Ecuador, and France). I graduated from Trinity with a BS in Finance and a BA in International Studies. After college, I was a project manager at an environmental sustainability and resilience consulting firm in Cambridge for two and a half years before starting at HLS.
Why did you pick HLS?
I chose HLS because of its size and its specialized offerings in my areas of interest. HLS is one of the largest law schools in the country. While some may consider this fact initially daunting, the size of HLS is actually one of its strengths, in my opinion. Because it is larger than other schools, HLS is able to offer a broader range of programming, including courses, clinics, and clubs. In other words, there's truly something for everyone at HLS ­– you will find your community here.
For me, the Animal Law and Policy Program and Food Law and Policy Program form my community and together they were the reason I chose HLS. These programs are unique among law schools and offer advanced courses, hands-on practice experiences, and research opportunities, as well as a chance to meet other like-minded individuals. Given my interests in both food system reform and increasing legal protections for nonhuman animals, these programs make Harvard the perfect law school for me.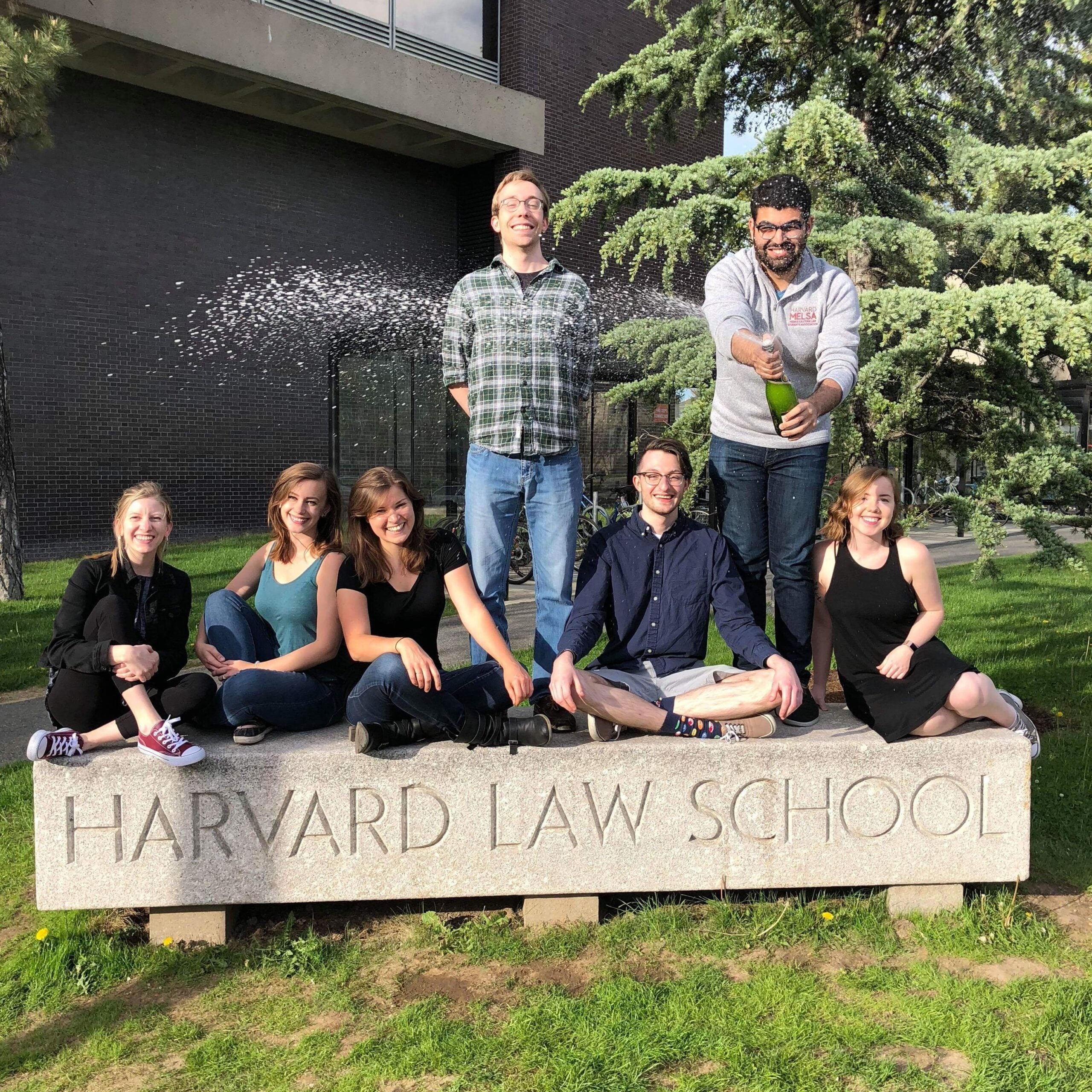 What has been the biggest surprise now that you are here?
Now that I am at HLS, the biggest surprise has been the collaborative nature of the student body. Although everyone has a unique experience, I found the 79 other students in my section, with whom I shared nearly all of my 1L classes, to be friendly, supportive, and caring. Expecting more of an "every one for themselves" attitude, I was happily taken aback by the willingness of my peers to share time, class notes, and even exam outlines. Our first semester, a few of my section-mates even organized an open study group in which everyone who was interested took practice exams together and then discussed their answers. When I had to miss class on a couple of occasions, multiple classmates offered their notes to me, before I could even ask. Given that 1L courses are graded on a curve, I did not expect my classmates to support each other, and me, the way that they have.
Can you tell us more about the open study group?
In the fall of my first year, my section-mates – following the lead of another 1L section – formed a reading notes group that was open to everyone. Over the course of the semester, over half of us took turns taking notes on the assigned readings for all of our black letter law courses. The student whose turn it was for that day would submit their reading notes in advance so that everyone could compare the notes with their understanding of the material and discuss it together before class if they had questions.
What are some ways that HLS supports this environment?
In my interactions with others at HLS, I've found students naturally inclined to collaborate rather than compete. Though everyone is ambitious and driven, there seems to be a collective understanding that we will all reach higher peaks if we help lift each other up along the way.
To help foster this environment, HLS provides exceptional support to its numerous student organizations. Through both financial and advisory assistance to student-run groups, HLS enables students to unite around common interests, gain team-building experience, and learn to work together in order to create meaningful projects, bring inspiring speakers to campus, and form lasting friendships.
How would you describe the culture of the student body?
The student body at HLS is curious, engaged, and driven. In my experience, those around me work hard to learn, to lead, and to lawyer. Most students care not only about self-betterment and enrichment, but also about creating positive change in the world around them. Uniting around the causes they care about, students form communities within HLS that foster a rich, varied culture and offer the opportunity for each individual to find their place and people at the school, while still being challenged to think and to improve.
What is one piece of advice you would give someone who is considering applying to HLS?
If you're considering HLS, you should absolutely apply. Take the LSAT or the GRE seriously, ensure your materials are polished, and use the application process to tell your unique story.
Kelley McGill is a 2L from Kirby, Vermont who graduated from Trinity University in San Antonio, Texas. Before HLS, she worked for an environmental consulting firm in Cambridge for several years. At HLS, she is a mediator with the Harvard Mediation Program, a board member of HLS Effective Altruism and HLS Animal Legal Defense Fund Student Chapter, a research assistant, and a member of the Harvard University Council for Student Sustainability Leaders, Harvard Environmental Law Review, and HLS Food Law Society. During her 1L summer, she worked as a litigation clerk for the Animal Legal Defense Fund. She is also a scuba diver, a backpacking enthusiast, and a pretty good mechanic.