We recently sat down with current 3L Brice Ngameni to learn more about his work as president and co-founder of Pembe, a non-profit organization focused on supporting students of African descent trying to get into — and succeed at — American law schools.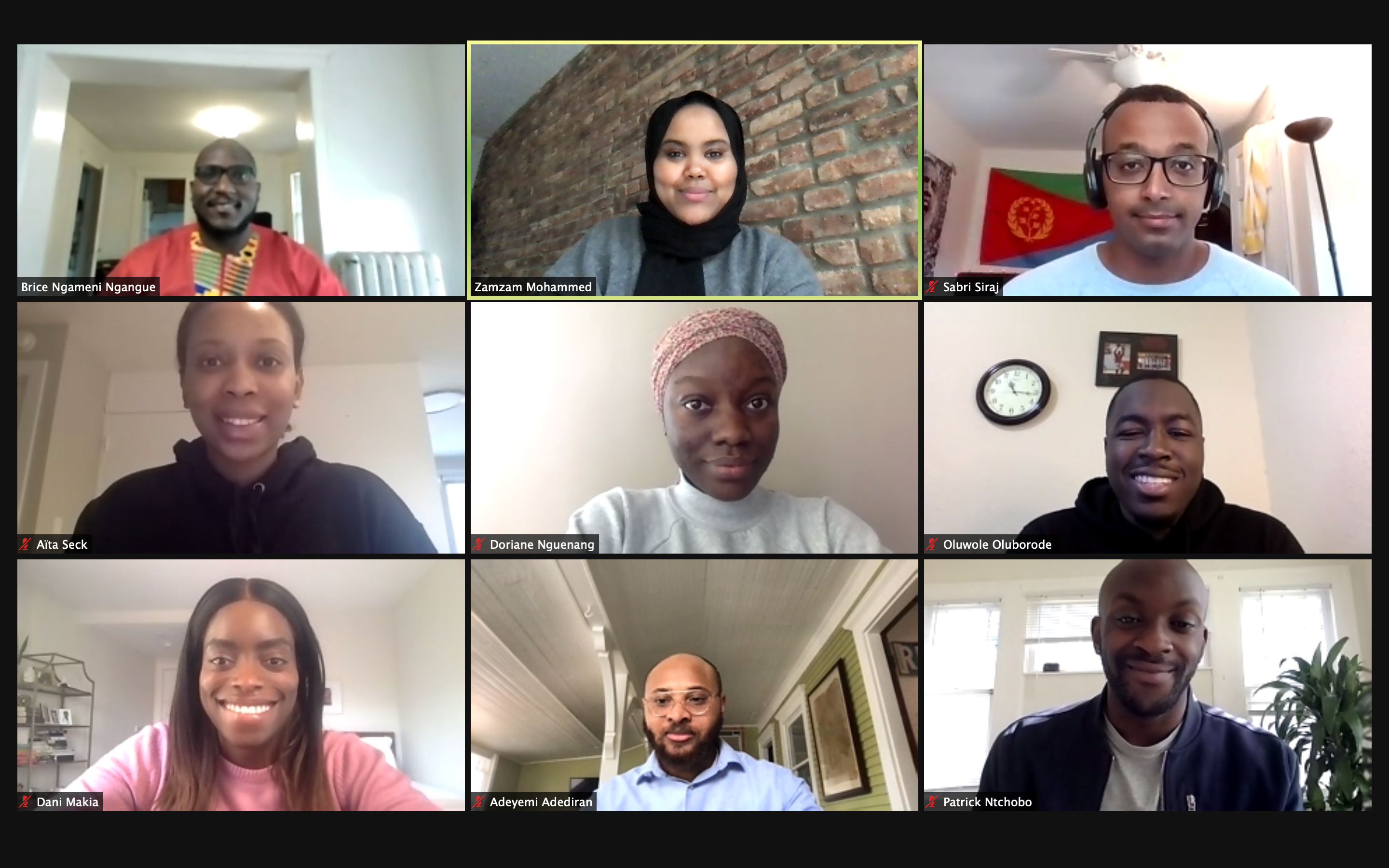 What inspired you to co-found Pembe?
I moved to the United States shortly after high school with the clear goal of becoming a lawyer, but I had very little understanding of what the path to becoming an attorney actually involved. During the ensuing undergraduate years and the subsequent work years, I set out to connect with as many lawyers as I possibly could. I peppered them with questions about their life as attorneys, how I could boost my LSAT score and what I could do to make my application more competitive. Over time, a cousin of mine (and co-founder of Pembe) was admitted to law school and was also able to give me much needed insights. Reflecting on this journey, the help I received along the way was invaluable. In many ways my co-founders Aïta Seck and Dani Makia faced equally daunting challenges on their way to law school. By creating Pembe, we simply wanted to pay it forward by assisting others in our immigrant communities who desperately look for connections to individuals familiar with the law school application process and willing to help. Rather than tackling this problem on an individual basis, we simply decided that only a systemic response could address the systemic problem of low representation of our community in the legal profession.
What was your own journey to law school like?
When I first moved to the United States, my journey to law school seemed very unlikely. I barely spoke English; I had no experience with American-style standardized tests; and I did not know a single attorney trained in the United States. My goal began to appear more attainable when I started meeting attorneys and asking them about the application process. Attorneys with similar immigrant or linguistic backgrounds had the greatest impact in making me believe my goals were within reach. One of them encouraged me to redouble my effort to obtain a strong LSAT score. I took his advice and enrolled in LSAT prep classes and buckled down to study intently on my own. I did not relent until I was satisfied with my score and confident that I would be competitive at the best schools. My success really came down to patience, perseverance and access.
What makes Pembe distinctive?
Pembe is unique in that we strive to connect our mentees with mentors who share not just an interest in and connection to the legal profession, but also a common ethnic origin and shared experiences and challenges. This is significant because research suggests that mentors who look like their mentees and share similar backgrounds and interests are much more able to inspire their mentees to reach their full potential. We also distinguish ourselves by our intense focus on mentee and mentor engagement. We screen our applicant pool to identify individuals who are relatively close to applying to law school (no more than two years away) and who are therefore most likely to find value in our program. We also have processes for frequent check-in with mentees and mentors to ensure regular contact between them. Lastly, our program recognizes that low LSAT scores represent a significant hurdle for many law school applicants of African descent. Our mentors help their mentees design a study plan and regularly discuss their progress in following that plan. Our mentors and mentees also have access to LSAT resource documents prepared by Pembe or generously made available by our sister organization Dear Future Colleague. We invite you to check out Dear Future Colleague! They are doing incredible work in the same space as Pembe.
What's your vision for the future of the organization?
Because low LSAT scores often pose a challenge to mentees in our target demographics, we are looking for partnerships and funding to expand our LSAT-related support. This expanded support would include discounted LSAT course fees, free or subsidized group tutoring, and a LSAT book library from which mentees could borrow periodically.
How can people interested in Pembe's mission get involved?
Our campaign to recruit mentees and mentors has just begun. The links to apply are now up and running on Pembeorg.com. Please visit our website to learn more about Pembe and apply.
We are also interested in partnerships with law firms and other organizations in order to provide expanded LSAT-related support to our mentees as soon as practicable.
What are some of your hobbies and interest outside of Pembe?
Like any self-respecting Cameroonian, I enjoy few things more than a good Champions League or World Cup soccer game. I play basketball whenever the weather permits, and I love reading classic African novels or watching history documentaries.