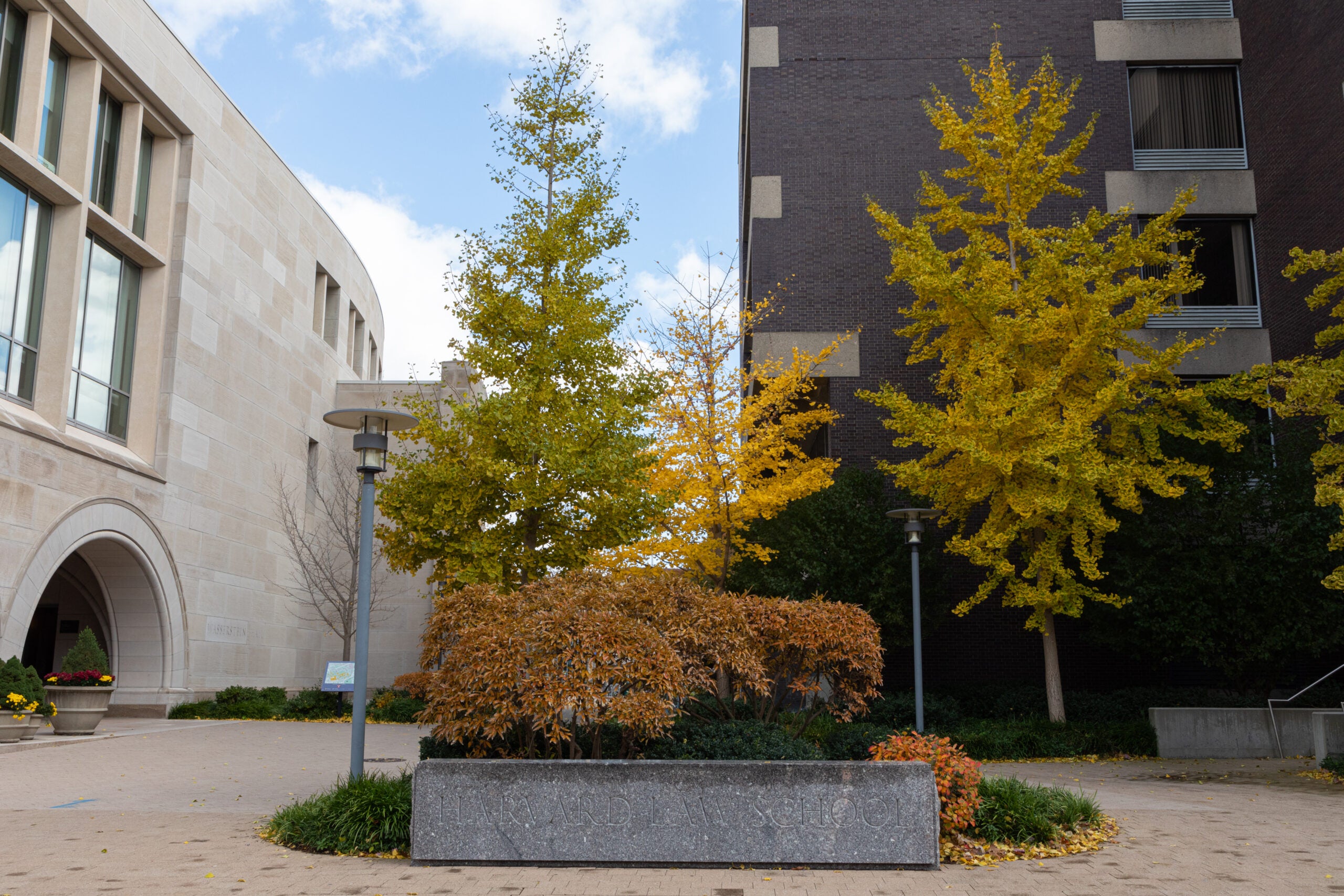 November officially marks the beginning of interviews for those applying in the 2023–2024 cycle! To help you prepare, we wanted to share some of our favorite interview questions.
Before we dive in, here's some additional context about interviews: If you have been invited for an interview with a member of the J.D. Admissions team, you can rest assured that your interviewer will have read your application in its entirety. During the 15-minute virtual interview, we will ask you questions based on what we have learned about you from your application. We might ask you to share more about the experiences listed on your resume, or to expand on details from your Written Statements. We also have some favorite questions we often ask prospective students to better understand their career goals, academic trajectories, and motivations. (We like to throw in a fun question every now and then!). For additional guidance and information, we recommend reviewing our Application Toolkit for interviews.
Whether you are applying through the regular J.D. cycle, as a rising 2L transfer student, or through the Junior Deferral Program (JDP), we hope highlighting some of our favorite interview questions will help you feel prepared for your interview conversation.
What have you learned you do and do not want in your law career?
For me, this question is an opportunity to hear more about your work and what you have taken away from it. Not everyone will have full-time work experience to call to, but I hope that applicants committing to the venture of law school have taken some time to reflect on their strengths and interests. All the better if you have had a chance to put those to the test. In many ways, this question is less about knowing what you want to do with a law degree and more about knowing yourself.
–Courtney McMann, Associate Director
As you look back on your undergraduate experience, what are you most proud of?
This is often my opening question in an interview, particularly if someone is in their final year of college. It provides applicants with an opportunity to kick off our conversation by sharing something positive and impactful. Interviewees take this question in all sorts of directions – academic, leadership, personal, and more. It gives me a sense of what is important to the applicant. Typically, I have a follow-up question or two based on how the interviewee responds to this question.
–Kristi Jobson, Assistant Dean for Admissions
What brings you joy?
I like this question because it creates a little bit more freedom than a standard "What do you do for fun?" question. It also catches applicants pleasantly off guard. Although the interview should be taken seriously and applicants should act professionally, I enjoy seeing students' eyes light up when they remember that who they are as human beings – outside of just what they've accomplished or hope to do with their law degree – is also something we want to know, and something we consider when crafting a class. I would even say that it brings me joy to hear what brings our applicants joy!
–Mark Richter, Admissions Officer
What is something that surprised you during your recent studies or work experience?
Many law school applicants have clearly outlined plans and expectations for themselves and the experiences they pursue. But I think there can be so much value in reflecting on and embracing the (inevitable) moments that complicate one's professional or academic goals. This question is a chance to hear what you learned about yourself and the vision you hold for your path to law school when your expectations for a job, project, or research pursuit were not met. I find this can be a great way to get a sense of an applicant's adaptability and thoughtfulness — two useful traits for law school success.
–Lucas Harty, Associate Director
What will you be like in the classroom and community at HLS?
How do you engage with faculty inside and outside of the classroom? How do you engage with your peers inside and outside of the classroom? How do you typically participate in class? How do you anticipate participating in the broader community at HLS? For example, do you ask many questions? Do you like to create/lead study groups? Do you prefer to listen more than you talk? Do you enjoy taking on leadership positions in student organizations? Do you enjoy attending events? There are no right or wrong answers here. We simply want to learn more about who you are and how you will fit into our community.
–Sam Parker, Associate Director
What influenced your decision to transfer to a different law school?
For applicants applying to the transfer cycle, we are interested in understanding your decision-making process. This prompt requires you to reflect on the past year and may indicate how you will engage in the HLS community. Many applicants often highlight their academic journey or community involvement during 1L year, relating their experiences to their future aspirations at HLS. Our transfer students hit the ground running when they arrive at HLS. As a result, the Admissions Committee seeks to understand how HLS can best assist you throughout your law school journey and beyond—the interview and the Written Statements allow you to articulate this explicitly.
–Pamela Toscano, Admissions Officer
Tell me more about your vision for the deferral period.
As a Junior Deferral applicant, you are committed to a two-year deferment following the completion of your undergraduate studies. Be prepared to discuss your objectives for this time, including any gaps you aim to address in your academic or professional experiences, as well as any specific skills you hope to refine and sharpen. We're curious to learn about your personal aspirations as you embark on your post-graduate journey and how you envision contributing to the HLS community upon returning from these experiences.
–Lucy Cui, Admissions Officer