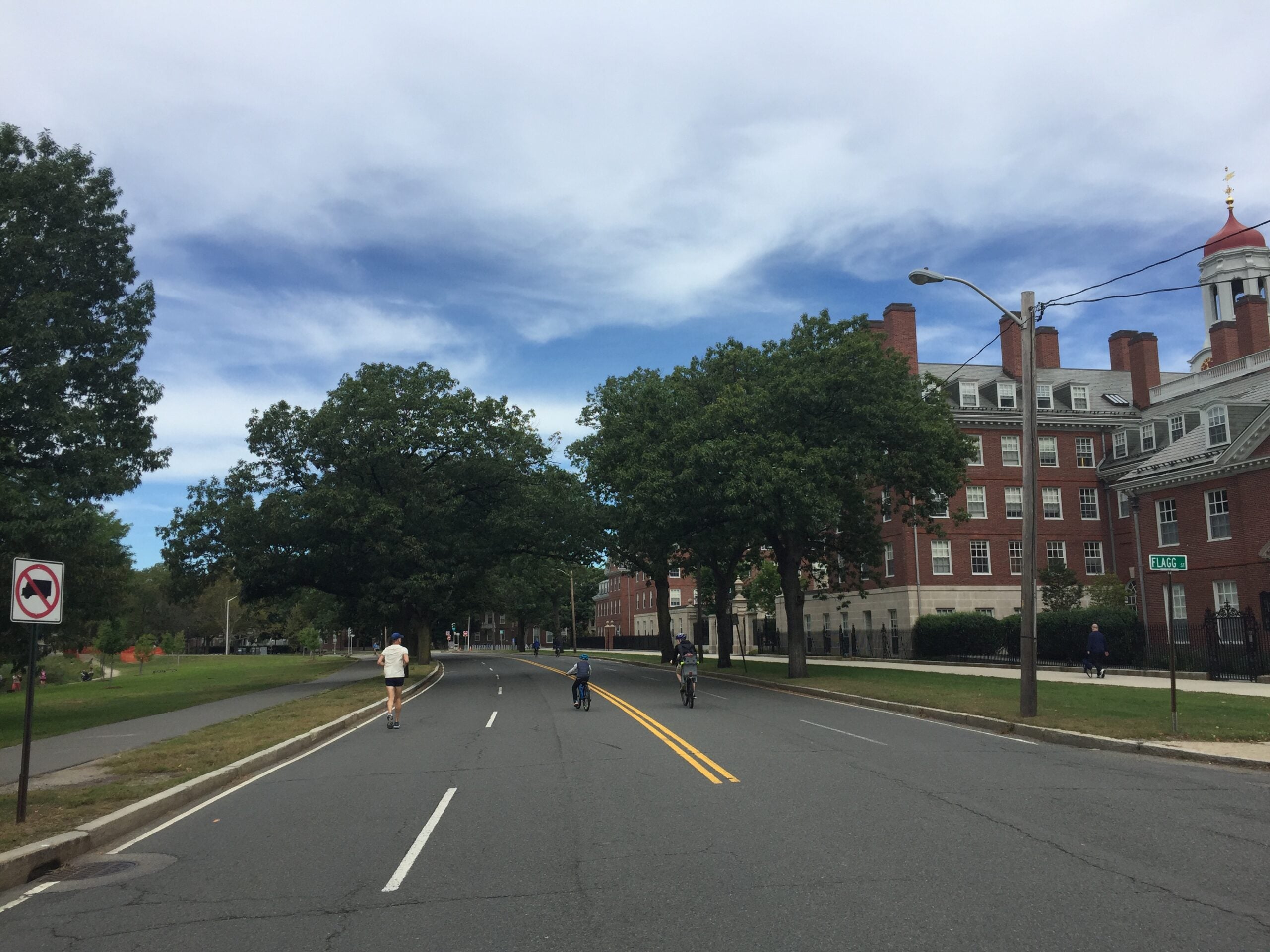 Each Sunday, the city of Cambridge closes Memorial Drive (the long winding road along the Charles River). Instead of cars, the road fills with folks biking, jogging, or just heading out for a nice walk along the river. Yesterday, I took a spin down Mem Drive before heading out for nine days of travel – on the road again, to meet you!
Yes, it's that time of year for the HLS JD admissions team – when the pumpkins come out and the air becomes crisp, we know it's travel season.
I'm heading to New Jersey this morning to visit Princeton, and then fly to California for visits to Stanford, Berkeley, USC, UCLA, and the Claremont Colleges (Pomona, Scripps, Harvey Mudd, Claremont McKenna, and Pitzer). Meanwhile, our Assistant Director Alex heads out to Wash U, Mizzou, University of Michigan, and University of Wisconsin. Courtney, one of our Admissions Officers, will head to the Philly area to visit Penn, Bryn Mawr/Haverford, and Swarthmore. Tina, our second Admissions Officer, will be on campus at Brown. Senior Assistant Director Nefyn will take trips to Northeastern and Middlebury. Jessica is visiting Vandy, and Odeviz heads across campus for an information session at Harvard College, followed by a trip to Wesleyan.
So it's a busy week for the office! You can keep up with our travels by following @hlsadmissions on Instagram, where we'll tag campus visit shots with #HLSontheRoad.
We look forward to connecting with you soon. To see where we're headed in October, please visit our calendar of events to register. If we're not coming to a campus or city near you, consider attending one of our virtual information sessions online – many of these sessions feature current students, too.