Faith Jackson is a member of the Junior Deferral Program Class of 2022. In this post, she reflects on what she learned from her time during her two-year deferral.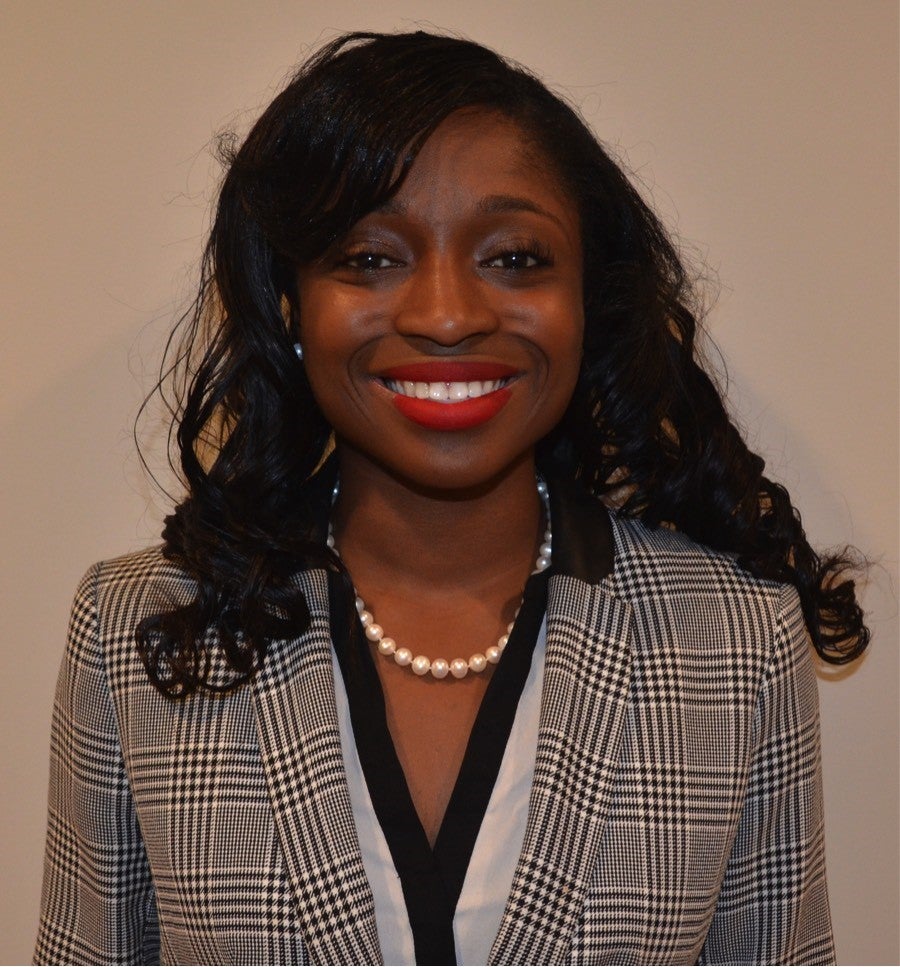 In high school, I had my sights set on Harvard Law School. Only later did I form an intermediary – but nevertheless lofty – goal of attending Harvard College. Before then, in middle school, I dreamed of leveraging a legal education as a Lawyer-Senator-Talk Show Host, or so my recently re-discovered final Language Arts paper on "Where I See Myself in 20 Years" suggests.
In short, I have always envisioned myself going to law school. It was not until my two-year deferral period as part of the Harvard Law School Junior Deferral Program (JDP) that I became confident in why.
While applying to JDP my junior year at Harvard, and attending an information session here or Q&A there like a good, diligent applicant, I often heard a narrative of how it empowered students to be sure they wanted a legal education before attending law school. Once I had interviewed for JDP and had a chance to attend a lunch with other JDP students, I finally felt safe enough to ask the lingering question on my mind: how was making students apply to law school a year earlier ensuring we would be any more certain when we attended?
"This is giving you the opportunity to do and try things of interest that you would not otherwise get to if focused on formulating a law school application." I still remember the apt answer given by one of the HLS professors who was hosting the lunch. He quickly followed with an example of one person who spent time before law school working as a stunt double. We would be given the freedom to do what we wanted to do, as an end and not just a means for starting law school. That very thing could both help us confirm whether we want to go back to law school and determine what we would like to do after. And so it began.
A child of a single-parent immigrant who originally came to this country as a student, I was always taught the value of education. If I wanted to be a leader who changes the world around me, the safest way to transition from my low-income background and earn a seat at the table was to be as educated as possible. So even when I knew I just wanted to be a leader and not a lawyer, I was confident the path included law school, as it did for many of the change-makers I hoped to emulate. Now, HLS was challenging me to test this assumption.
Challenge accepted.
I ultimately want to combat anything that undermines life, liberty, and the pursuit of happiness – whether warfare or inequitable access to education and opportunity. During my deferral, I tested every alternative path to this goal: I enlisted in the Army National Guard as a medic, interested in gaining first-hand experience in the wars I would hope to prevent and serving in a role dedicated to saving lives while there. I worked at a top consulting firm, wondering if gaining skills in problem-solving and resource allocation would provide a more direct route than law for going in and fixing issues of inequitable distribution of resources in marginalized communities. I worked on a college access non-profit providing guidance to students in my majority-minority, under-resourced high school to see if direct action would be the path for me. Finally, I channeled the dreams of the girl who once wanted to be a talk show host and the lessons I have learned around the importance of changing hearts and minds to impact change. I forayed into the entertainment industry, trying everything from competing in beauty pageants for the first time, a path through which Oprah got her start, to starting a YouTube channel and photo blog encouraging educational attainment and cultural understanding.
Two years later, I could not be more appreciative of this period of exploration and reflection. The sheer breadth of my experiences in itself was telling – as much as I enjoyed each opportunity, it always felt like I was tackling just a part of a problem. Alternatively, establishing a depth of skills and credentials as a lawyer and eventually a lawmaker, I would be given a multipurpose toolkit to change laws, craft policy, and conquer a range of issues.
The Harvard Law School Junior Deferral Program provided me an unparalleled, pivotal opportunity – it ensured that my greatest lessons during law school came before I even took a single class. Not everyone will learn the same lessons during deferral, but I am certain that everyone will learn something.